Road trips are a classic American tradition, promising open highways, breathtaking landscapes, and the freedom to explore. And stopping for drinks and snacks along the way is half the fun.
That's when convenience stores have their time to shine, offering treasure troves of goodies to satisfy cravings and keep drivers going — all while helping them save money.
Grab a great gas credit card, and let's explore the best convenience stores across the U.S. We'll showcase their unique offerings, must-try snacks, and local flavor.
Get a protection plan on all your appliances
Did you know if your air conditioner stops working, your homeowner's insurance won't cover it? Same with plumbing, electrical issues, appliances, and more. Not being able to make repairs could leave you in a bad situation — but a home warranty could protect you against surprise expenses.
Whether you're a brand-new homeowner or you've owned your home for years, a plan from Choice Home Warranty could pick up the slack where homeowner's insurance falls short.
If a covered system in your home breaks down, you can call their hotline 24/7 for assistance to get it repaired. They have a network of over 15,000 technicians that can assist you, making sure any issue can be taken care of swiftly — without breaking the bank.
Not sure if it's for you? Rest easy: they were named one of the "Best Home Warranty Companies" by US News 360 Reviews and were awarded Best Company's 2020 Consumer's Choice Award. For a limited time, you can get your first month free when you sign up for a Single Payment home warranty plan.
Allsup's
When cruising through the vast open landscapes of Texas, New Mexico, and Oklahoma, you'll come across the convenience store chain called Allsup's.
In this region renowned for its endemic Tex-Mex food, Allsups puts its simple stamp on this innately flavorful cuisine.
In addition to Tex-Mex staples like chimichangas, you can get deep-fried pizza at Allsup's. The result is as ooey-gooey as you dream about.
Buc-ee's
Arguably the most beloved convenience store in America, Buc-ee's practically has a cult of followers.
Stores are huge, offerings are so plentiful it's almost dizzying, and the food is that good. Especially popular items include beaver nuggets and barbecue sandwiches.
Another thing you can always count on at this Southern chain is clean bathrooms, a blessing on any road trip. Don't forget to pick up some branded swag on the way out.
Cumberland Farms
Like a true snowbird, Cumberland Farms has New York, New England, and Florida homes. 
While the chain was notoriously dingy in the 1980s, it has come a long way in making its stores shiny and attractive. The coffee also got a much-needed facelift.
If you have a sweet tooth, the whoopie pies and ice cream will satiate it quite nicely, in addition to the other standard convenience store fare.
Stop overpaying when you shop online
Shopping online has its perks. It's super convenient, but it can be time consuming to find the best deals. Instead of hunting for coupon codes (that don't always work!) and opening tons of browser tabs comparing prices, you can try Capital One Shopping.
Capital One Shopping makes saving money effortless. Just add the browser extension and when you check out, it'll scour the internet for coupon codes to help you save cash. And before you check out at 25+ major retailers, Capital One Shopping will notify you with a friendly pop-up if the item you're buying is available cheaper somewhere else.
Capital One Shopping is free to use and won't show you ads. Add it today and stop overpaying!1
7-Eleven
Some of the food options at 7-Eleven are less than stellar, especially if you're a vegetarian. But one thing that this global convenience store juggernaut does right is the iconic Slurpee. 
The frozen drink hits all the right notes in texture, color, and flavor. If you're all finished driving for the day, Slurpees practically beg for an adult infusion. But they're also just great on a hot day sans spirits.
Casey's General Store
From humble beginnings near Des Moines, Iowa, Casey's General Store has all of the trappings of a standard convenience store.
However, it's emerged as a go-to destination for pizza lovers, serving up its signature slices across the Midwest and into the South.
While the standard fare pizza is good, don't sleep on the breakfast pizza, a true Casey's original. It comes with eggs, gravy, cheese, and bacon or sausage.
Daily's
Daily's, based in North Florida, created a menu with local flair and gourmet energy with the help of a Culinary Institute of America-trained chef.
The result is sandwiches worth your time, especially the Kickin' Pimento BTT made with pimento cheese. Honorable mention goes to the Cuban sub on a pressed roll, a riff on the famous Florida sandwich staple. Wash it down with a sweet tea, and you're good to go.
Maverik
If you're cruising through the Pacific Northwest, California, Utah, or New Mexico, you're sure to encounter Maverik, a convenience store perfect for adventurers. It's a great place to fuel up before a big hike up a mountain or through the desert.
Like Daily's, Maverik worked with a chef to develop its menu, which is most famous for its burritos, both breakfast and otherwise. But all of the big, bold flavors are good.
QuickChek
While no one in their right mind expects a convenience store to compete with the delis of New York and New Jersey, somehow QuickChek has a foothold in the burbs in this notoriously picky sandwich ecosystem. It's likely because the ingredients and options are actually fresh.
They also have an array of healthy snacks, comfort foods, and fresh coffee. That, plus keeping prices low, equals a winning strategy.
Parker's Kitchen
If you find yourself driving under the Spanish moss-draped trees of Georgia and South Carolina, a visit to Parker's Kitchen is a must.
You can't miss out on its spicy chicken sandwich and other Southern delicacies. One could argue that its sweet tea is better than Daily's.
Picky kids will enjoy chicken tenders, though you should also try them too. As a bonus, the staff fully embodies the spirit of Southern hospitality.
Earn 2% cash rewards at grocery stores and Costco
The Wells Fargo Active Cash® Card(Rates and fees) is a powerful rewards card that allows you to earn unlimited 2% cash rewards on purchases — including on groceries, even at warehouse stores like Costco.

New cardholders can also earn a one-time cash rewards bonus — $200 cash rewards bonus after spending $500 in purchases in the first 3 months!
If you're looking for a powerful rewards card that offers an extended intro APR period, look no further, the Wells Fargo Active Cash® Card checks that box too!
This card also offers an intro APR of 0% for 15 months from account opening on purchases and qualifying balance transfers (then 20.24%, 25.24%, or 29.99% variable). Which is great for someone who wants a break from high interest rates, while still earning rewards.
The best part? There's no annual fee.
Click here to apply for the Wells Fargo Active Cash® Card now.
QuikTrip
Famous for its looming QT logo, QuikTrip stores lure travelers from across the American South, Southwest, and heartland with its promise of roller grill satisfaction.
But a stop inside also means scoring delicious ice cream for kids and adults alike.
Another pro tip is to sample the breakfast sandwiches and anything else that showcases its slow-cooked brisket.
Royal Farms
Those who live and travel along the Eastern Seaboard from Pennsylvania to Virginia will no doubt preach to you the Royal Farms gospel.
Most famously, they dish out perfectly fried chicken accompanied by potato wedges deemed "Western Fries." Trust us when we see you'll want to try both.
Feel free to chow down on the accompanying biscuit and anything else that looks tempting under the glow of the heat lamp.
Rutter's
"Why go anywhere else?" is the question the Rutter's slogan asks all travelers passing through the Pennsylvania interstate system.
Fans especially love the burgers and breakfast options here, with some even saying they give Sheetz a run for its money.
This convenience store's sheer amount of food options aren't quite Buc-ee's level, but we give props for variety.
Stewart's Shops
If you grew up in upstate New York, the memories of visiting this family-operated chain will stay with you forever. We don't know about you, but the ice cream cones hit different.
Stewart's Shops is also renowned for its breakfast menu featuring beloved New York classics, like buttered rolls, coffee, and other delicious options.
Sheetz
Sheetz, a beloved convenience store in Pennsylvania and a worthy competitor to heavyweight Wawa, is a popular choice among locals and travelers alike.
It's known for its meaty and cheesy sandwiches that can be customized to your liking via an easy-to-use touchscreen.
Additionally, like Buc-ee's, Sheetz never closes its doors, ensuring customers can rely on them around the clock.
Wawa
Last but not least is Wawa, a cult favorite for many travelers. The chain originated in Philadelphia but has since spread across the eastern U.S.
The custom "MTO" hoagies set the store apart from the competition. Try the Italian and learn.
Honorable mention goes to Wawa's pretzels, which deliver a gentle sucker punch of carbs directly into your gullet. Don't skimp on the salt.
Bottom line
Next time you hit the road, grab your best cash back credit cards and stop by these convenient gems to experience their culinary delights.
And when you're out on the open road, keep an open mind. The mom-and-pop shops, independent gas stations, and no-name food carts truly have the best cuisine.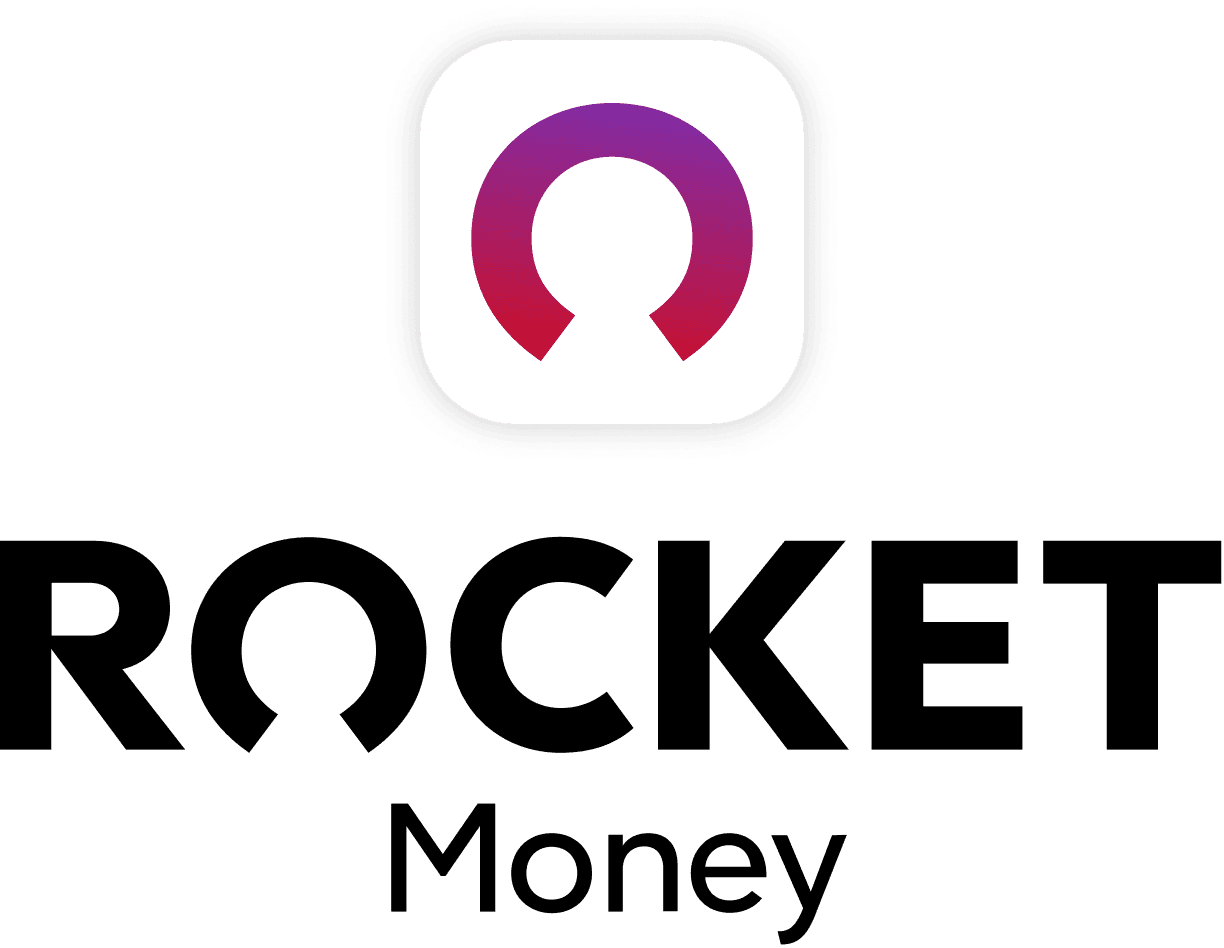 Rocket Money Benefits
Automatically find and cancel subscriptions
Slash your monthly phone, cable, and internet bills
Save an average of up to $720 a year