Helping your kids learn about money is an important step toward financial literacy. Many banks and companies offer debit cards for kids with extra features that allow parents to monitor and, in some cases, control what their child spends.
These apps provide spending, savings, help with charity donations, financial literacy lessons, and even allow friends or family members to send the child money for birthdays or gifts directly. But, as great as debit cards for kids can be, some drawbacks should be considered before you sign up, like high fees or clunky interfaces.
So, which banks have the best free debit cards for kids? Keep reading to find out.
Key takeaways
Family debit cards teach kids about managing money digitally.
Although many options are available, parents should look for opportunities with no or low monthly fees, helpful features, and cards that secure private information.
Some family debit cards offer investment opportunities to teach kids about investing in the stock market or ETFs.
Banks and credit unions often have accounts for teenagers or kids, although they may have fewer parental control options.
The 6 best free debit cards for kids
Best free debit cards for kids comparison
| | | |
| --- | --- | --- |
| Company | Best for | Account fees |
| Till Financial | Those who want basic, no-cost features to help kids learn about money | $0 |
| Mazoola | Those concerned with digital security and privacy | Free for the first 12 months |
| Axos | Those with teenagers looking for a straightforward checking account with a free debit card | $0 |
| Capital One MONEY Teen Checking | Those who want a teen account that can easily transition to an adult checking account | $0 |
| Alliant Credit Union | Those looking to earn high interest on their teen checking account balance | $0 |
| Current | Those who want to use the same app their teens use. | $0 |
Till Financial
No monthly maintenance fees
Multiple family members can be added to the account
Lacking features and parental control options compared to other apps
Kids need a phone or tablet to manage Till
Till Financial is a financial tech company that partners with Coastal Community Bank (Member FDIC) to provide a free app and debit card for kids and families. One of Till Financial's primary benefits is its lack of fees and its focus on helping families teach their kids about money.
Anyone over the age of 18 can create a Till Financial account, link an external bank account, and invite their children, partners, or other family members to join. Parents can transfer funds to their kids for various reasons, like chores, tasks, allowance, or even one-time transfers. If a child has a job, their paycheck can be direct deposited into their Till account using routing numbers found in the app.
Till Financial provides virtual and physical Visa debit cards so that kids can make purchases online and in person. Debit cards are accepted at most retailers and can be used with Apple Wallet or ATMs, though the ATM servicer may charge a fee.
Although Till offers a nice selection of features, it doesn't have many perks found in other apps, like investing or giving to charity through the app or blocking merchants through parental controls.
Visit Till Financial.
Mazoola
COPPA certified
Daily, weekly, and monthly chore options
$20 minimum on adding funds to your wallet, and a $200 weekly maximum
No physical debit card
Mazoola is one of the only digital debit cards compliant with the Children's Online Privacy Protection Act (COPPA). COPPA prohibits websites and internet service providers (ISPs) from collecting and using a child's personal information. Mazoola is free for the first 12 months and may charge a fee after the year ends.
Mazoola does not provide physical debit cards, which is one way they protect your personal information.
Parents create a digital wallet account linked to an outside bank account for funding and then grant access to their children. The digital wallet can be used for online purchases and has an option for in-store use with Apple Pay or Google Pay.
Once the wallet is created, parents and kids can set goals, save for charity, or complete chores for an allowance to help build good money habits. Parents can set up daily, weekly, or monthly tasks and create a "stealable" one-time job for all kids, and the first child to complete the chore receives the payment.
Mazoola takes your internet security seriously and could be a good option for those concerned about identity theft. The lack of a physical debit card can make some purchases difficult, and the $200 weekly maximum transfer limit may not be enough for some families. Mazoola accounts are FDIC insured. 
Visit Mazoola.
Axos Bank First Checking
First Checking Account earns up to 0.10% (as of May 23, 2023) APY
No monthly maintenance fees or overdraft/insufficient fund fees
Available only for ages 13 to 17
Daily transaction limits
Axos Bank offers a checking account for teenagers aged 13 to 17, as long as the account is jointly owned by a parent or guardian over age 18. Like some of the best checking accounts available for adults, Axos Bank provides an 0.10% (as of May 23, 2023) APY (annual percentage yield) on their First Checking Account and linked debit card.
Axos' First Checking joint account comes with no monthly maintenance fees, overdraft fees, or insufficient fund fees. The bank will even reimburse up to $12 in monthly domestic ATM fees. The account has daily transaction limits of $100 cash withdrawal and $500 debit.
A parent or guardian must be listed as a co-owner of the account, but no spending or parental controls are included. Before signing up, make sure your teen understands the responsibility they are undertaking, since it is possible to overdraw the account or otherwise create problems with unwise spending habits. Member FDIC. 
Visit Axos Bank.
Capital One MONEY Teen Checking
Earn monthly interest on checking account balance
Kids as young as 8 years old can sign up for an account
Limited parental control
Parents don't receive a debit card or have purchase power
Capital One Bank offers the MONEY Teen Checking account with a free debit card for kids aged 8 and older. A parent or legal guardian must co-own the account with the child. There is no minimum deposit or balance requirement, and the account balance will earn 0.10% (as of Jul. 21, 2023) APY.
Children can use the Capital One app to check their balance, set savings goals, direct funds for spending and saving, deposit checks, or receive direct deposits and text notifications.
Parents can send automatic allowance and one-time transfers, remove money, view transactions, and sign up for text notifications. While parents don't receive a debit card, they can set control limits on the card.
You don't need to have an account with Capital One and can link any external bank account to the MONEY Teen Checking account for easy funding.
Kids can use the card at more than 70,000 fee-free ATMs nationwide. It has a total purchases and withdrawal limit of $500 per day if an account owner is under 18 years old or limited to $5,000 per day for owners at least 18 years old. Member FDIC.
Visit Capital One Teen Checking.
Alliant Credit Union
Earn 0.25% (as of Aug. 10, 2023) interest rate on teen checking account
No minimum balance or service fees
Up to $20 per month in ATM fee rebates
Only for kids between the ages of 13 and 17
Parents must be an Alliant member for their child to join
Alliant is the only credit union on our list and provides the highest APY interest rate of any teen account on this list, at 0.25% (as of Aug. 10, 2023). Kids between the ages of 13 and 17 are eligible for an account if their parent is an Alliant Credit Union member.
The teen checking account has no minimum balance or service fees. Kids can access more than 80,000 fee-free ATMs nationwide, and Alliant will provide up to $20 a month in ATM fee rebates. Both parents and kids receive a Visa-branded debit card.
Parents can set up transaction alerts to monitor their teen's spending, and the account has daily debit card limits of $500 in ATM withdrawals, $500 in debit card purchases using a PIN, and up to $5,000 in signature-based debit card purchases.
Moving money from the parent's Alliant account to the teen checking account is easy and can be one time or recurring transfers. Only adult owners can set up outgoing transfers using the Alliant Mobile Banking app. Member NCUA (the credit union equivalent of the FDIC).
Visit Alliant Credit Union.
Current
Parents can block merchants directly from the app
Multiple family members can add funds
Parents must have a Current account to sign up
Deposits from external accounts may take up to 5 days
Current is a financial technology company that partners with Choice Financial Group (Member FDIC) to provide banking services through the Current app.
While many adults use Current to manage their money, Current also offers accounts for teenagers. Many of Current's popular features, including savings roundups and interest-earning Savings Pods, are also available for teen accounts.
Parents can assign chores, automate allowance payments and set purchasing limits. Parents can even block a merchant and get notifications about their teen's spending.
To sign up for a teen account, an adult must first sign up for Current and link an external bank account. Teens and "Secondary Parents" (i.e., not the primary account holder) can then download Current to their phones, and the primary parent can link the accounts.
Current is free to sign up and use, and teens can get a Visa debit card. Parents can instantly transfer money directly from their Current account to their teen's account. Deposits from external banks may take up to 5 days to become available, and fees may be associated with transactions, like withdrawing funds from an ATM.
Visit Current.
Other top debit cards for kids
Company
Best for
Account fees
Greenlight
Multiple financial options, including investment accounts
Three account tiers:

$4.99

$9.98

$14.98

BusyKid
Parental control of app features
$4 a month, billed annually ($48 a year)
FamZoo
People who don't want to link a bank account or use a cell phone to monitor their children's funds
Up to $5.99 a month per family, depending on the subscription selected, and up to $4.95 per cash reload, depending on the method
GoHenry
Those who want financial lessons along with their money management
$4.99 per child per month or $9.98 per month for up to four kids or teens
Greenlight
Lots of financial options, including investing and debit cards for both kids and parents
Offers investing options, cashback, and interest on certain accounts
Charges monthly fees up to $14.98 a month
Investing features for kids are available only on the more expensive plans
Greenlight is a mobile app and kids' debit card with multiple account options and features, including real-time notifications. Its banking services are provided by Community Federal Savings Bank (Member FDIC).
A basic account called Greenlight Core comes with a $4.99 monthly charge and provides financial tools for saving, spending, investing, and giving. It also provides a Mastercard-branded Greenlight debit card for up to five kids, parental controls, and kids can earn up interest on their Savings Reward accounts.
Parents can pay kids an allowance for completing chores and jobs and direct it toward specific savings, spending, or giving goals. The Greenlight Core membership also includes educational tools to help kids with financial literacy.
Plans with additional features, called Greenlight Max and Greenlight Infinity, allow kids to earn interest on their savings rewards accounts, among other enhanced features. The Max and Infinity accounts also unlock investing options for kids and are available for $9.98 and $14.98 monthly.
Although these plans offer the most features, they are by far the most expensive options on this list.
Greenlight also offers a credit card that's designed to be shared with teenagers, to teach responsible credit use and help them build credit.
Visit Greenlight.
Note: Fees could reduce earnings on the account. 
BusyKid
No additional cost to access investing features
Parents can offer a savings match for kids
$4 monthly charge billed annually ($48 a year)
Parents must accept and respond to push notifications or paydays won't be authorized
BusyKid is a financial app that costs $4 a month (billed annually). The debit card is issued by MVB Bank (Member FDIC). It offers multiple features, including BusyKid Visa debit cards for up to five children (ages 5 to 17) and chore and allowance tracking based on their age. Parents can even match their child's savings to a certain amount or percentage.
Parents can set up a recurring "Payday" (allowance), for their children and tie it to completing chores. The money goes into the account's Save, Spend, Share section, teaching children about dividing their funds every month. The BusyKid app also provides opportunities for hands-on learning about investing for no additional cost.
Although BusyKid offers many features for a relatively low monthly fee, it requires a certain amount of parental involvement. Parents must respond to push notifications authorizing their child's payday or stock purchase and how to break up the child's allowance, among other activities, which could become tedious.
Visit BusyKid.
FamZoo
No bank account or smartphone is required to sign up
The monthly subscription cost is per family, not per child
Some merchants don't accept prepaid cards
It doesn't offer investing options
FamZoo offers a prepaid debit card for families and kids issued by Four Corners Community Bank (Member FDIC). It is a digital version of the popular envelope budgeting system, and each family member can have one or more cards earmarked for specific goals.
For a monthly subscription of $5.99 per family (it's cheaper if you prepay - $2.50 per month for 24 months, with one extra free month), FamZoo will provide up to four cards that can be reloaded and additional cards for $3 each.
The primary FamZoo card is reloaded as needed from a funding source linked in the app, and reloading is even available at some stores, which may charge fees. Funds can be dispersed to other family cards through the FamZoo app or using a money rule, which transfers funds automatically for allowances, chores, or special occasions.
Parents can pay kids interest on their savings account balances and even charge kids for family expenses. FamZoo allows activity alerts for card spending, but parents can't easily restrict where a child spends money through the app.
FamZoo can be used through an app, on the web, or even via text message. This can be great for parents who don't want to give their kids access to a smartphone or don't want to use one themselves.
Visit FamZoo.
GoHenry
Money Missions (videos and quizzes) gamify financial education using the K-12 Personal Finance Education National Standards
Kids (ages 6–18) can customize their debit cards with more than 45 designs
GoHenry accommodates up to only four kids
No investing option, though a recent partnership with investing app Acorns may provide new features
GoHenry partners with Community Federal Savings Bank (Member FDIC) to provide debit cards for kids and teens. For $4.99 a month, the app helps kids track spending, budget, and set savings goals. Kids can be paid for chores, their allowance, or a one-time app transfer.
GoHenry also includes Money Missions: interactive money lessons that provide age-appropriate financial literacy stories, quizzes, and games developed according to the K-12 Personal Finance Education Network Standards.
A GoHenry debit card branded specifically for teens offers similar features as the kids' option, and family or friends can directly send money for birthdays or other occasions. Parents can set spending limits and get notifications about where and how their teen spends their money.
GoHenry also blocks specific stores and websites classified as over 18, and is safer than carrying cash since the card can be locked or unlocked as needed by parents or kids.
GoHenry does not include investing options and can accommodate up to only four kids per account.
Visit GoHenry.
How to choose the best free debit cards for kids
Finding the right card for your kids is important since you use the debit card to teach them about handling finances. Minimum age requirements are one consideration, but as you search for a debit card for your child, be sure to keep some important factors in mind.
Security
You can never be too careful on the internet, especially regarding your child's safety. Research each card's security features and data protection and look for a card that uses guidelines from The Children's Online Privacy Protection Act, COPPA, a federal law designed to protect children's private information online.
COPPA's requirements include providing notice and getting parental consent before collecting information about a child under 13, having a clear and comprehensive privacy policy, and keeping a child's information secure and confidential.
Features
Research card options to find the features you're looking for. Younger kids might do best with a straightforward card that offers spending and saving options and heavy parental oversight. Older kids and teenagers might be ready to handle more responsibility and might enjoy that some apps have investing or charitable giving features.
Parental controls
Each card issuer has different levels of parental controls available. While you want to monitor your child's spending and account activity, you also want a card or app where you can set up rules or limitations without hassle. Search for a card with the features you want for your child and one that is easy to use.
Spending limits
Depending on the age and maturity of your child, finding a debit card that allows you to set spending limits to prevent overspending and block transactions at certain stores can be beneficial. Many debit cards for kids block certain types of stores, like those selling alcohol or other controlled substances. They may also allow parents to set transaction limits for certain stores or block specific stores completely.
FAQ about the best free debit cards for kids
What is the best debit card for my child?
The best debit card for a child fits their age and maturity level, offers parental controls that are easy and convenient to use, and takes protecting personal information seriously. Look for a card that provides educational features for kids, helping them understand the value of a dollar and making learning about personal finance fun and engaging.
How can an 11-year-old get a debit card?
An 11-year-old can get a debit card through a debit card for kids app or by opening a bank account with a parent or guardian as a joint or custodial account. Search for an account that offers low or no fees, and provides parental control and limits. Also make sure that the account is FDIC insured.
Where can I get a debit card for my child?
You can get a debit card for a child through banks like Capital One, Axos, or Alliant Credit Union and financial technology apps like Till, Greenlight, Current, or GoHenry. Many conventional banks also offer bank accounts for kids with debit cards, though you may have fewer parental controls.
Best free debit cards for kids: bottom line
Learning financial responsibility helps set your child up for lifelong financial success and helps them gain confidence when handling their finances.
Although several options on this list may be a good fit, Greenlight offers a nice combination of features for a relatively low monthly price, especially if you have more than one child. For those looking for a free option or one without many extra (potentially distracting) features, check out Till Financial.
If you're searching for a new bank account for the whole family, check out our list of the best banks to help you find the best one for you and your family.
Methodology
The companies we chose for our best free debit cards for kids may be current or past FinanceBuzz partners. We did not review all debit cards and joint bank account options in the market. When evaluating these companies, we considered factors such as account features, parental controls, and ease of use.
Disclaimer: All fees are accurate as of August 10, 2023.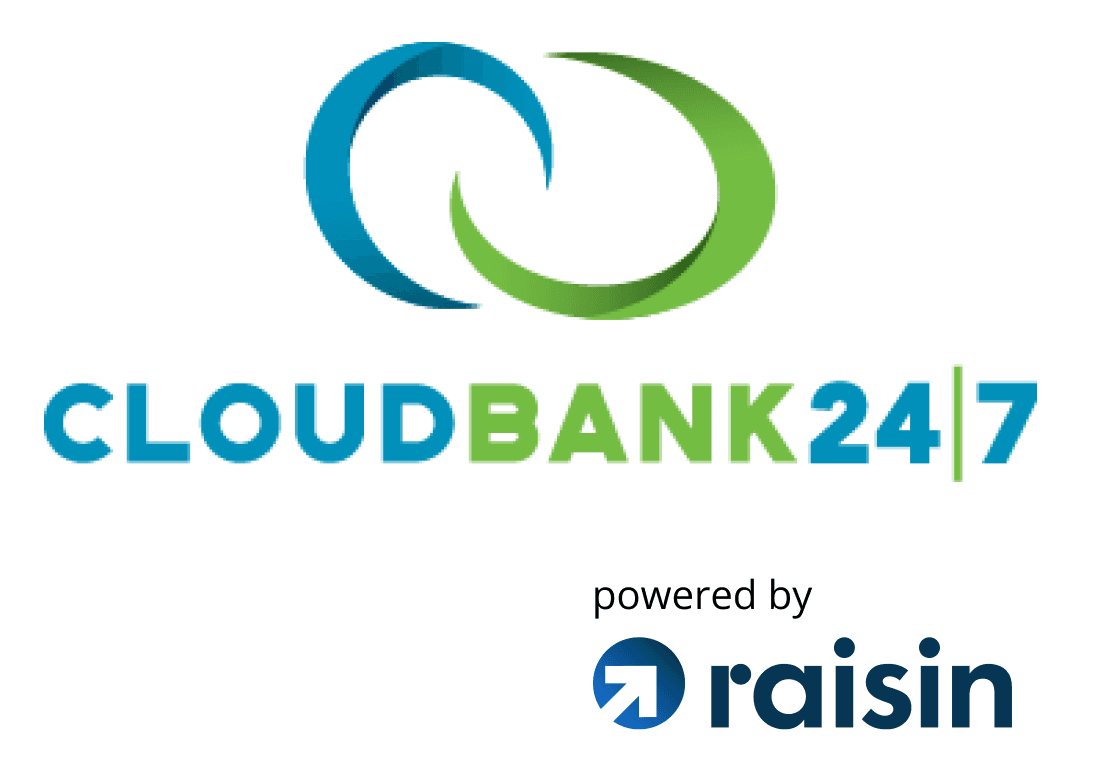 CloudBank 24/7 High Yield Savings Account Benefits
Incredible 5.26% APY1 to boost your savings
Interest is compounded daily and posted to your account monthly
Enjoy 24/7 online access to your account and funds
FDIC insured through Third Coast Bank SSB, no fees, $1 minimum deposit