Reselling items is an easy way to declutter your space and make extra cash.
Whether or not you're new to reselling items, it's worth looking at any fees the site might charge you. Some sites might be a better option than others, depending on the specific types of items you're trying to sell.
So which site is best for you? We've compiled a list of 13 sites to find the perfect digital storefront.
Earn money online by taking surveys
Did you know you can earn money taking online surveys? It's true!
You can help brands improve their products and services AND get paid for your sharing your opinion. Survey Junkie pays you via Paypal, gift cards, and will even pay you directly to your bank account. You can earn up to $45 per survey.
How to maximize your earnings:
An average survey payout is $5
Take 5 surveys the day you sign up
Repeat 5 days a week
You could earn $500/month
20 million members and an A+ rating with the BBB can't be wrong – join the crowd and get started earning money!
Sign up for Survey Junkie here
Vestiaire Collective
If you're into designer brands, Vertiaire Collective might be your top option. Launched in 2009, it's a community of fellow fashion enthusiasts that has a system to verify whatever someone is selling is the real deal.
Beyond preventing the sale of knockoffs, another major benefit of selling through Vestiaire Collective is that the site allows you to keep up to 85% of your sales — a percentage many other sites might not be able to match.
Popular items to list include vintage handbags, women's clothing, watches, and jewelry.
Etsy
Etsy isn't just a site for makers to sell their unique items. It's also a great place to consider if you want to resell.
To ensure your items stand out and are priced right, check the site before you list your items to see if there's not only a demand for what you're selling but also any unique features that other items might be lacking.
Popular items to list include vintage items, unique home items, and collectibles.
StockX
For sneakerheads and streetwear enthusiasts, StockX is a great place to sell any limited edition Jordans or Supreme gear you have on hand. 
It's also one of the best sites for payouts, earning the top spot for payouts in clothing, high-end bags, and accessories.
Regarding specific transaction fees, the rate is based on how much you sell (the more you sell, the lower your transaction fee). 
The site also offers many different features that benefit the seller, including access to historical data for each item on the marketplace and two options for selling depending on whether or not you want to start a bidding war.
Popular items to list include sneakers, trading cards, and gaming equipment.
Get out of $10,000 or more in debt
Credit card debt is suffocating. It constantly weighs on your mind and controls every choice you make. You can end up emotionally and even physically drained from it. And even though you make regular payments, it feels like you can never make any progress because of the interest.
National Debt Relief is designed specifically to help you get out of credit card debt faster, without having to make drastic life changes. With National Debt Relief, you could pay off your credit card debt (with potentially way less interest) in one simple monthly payment.
How to get National Debt Relief to pay off your debt: Sign up for a free debt assessment here. (Do not skip this step!) By signing up for a free assessment, National Debt Relief can immediately assist you in paying off your debt, but only if you schedule the assessment.
eBay
eBay is one of the best-known and longest-running resale sites on the internet since its founding in 1995.

The site continues to be a great marketplace to sell all kinds of goods, so you're not limited to specific items or types. From electronics to rare collectibles, there's a market for just about anything on the site.
Remember, however, that the site is incredibly popular, so the competition might be more challenging than other resell sites.
Popular items to list include refurbished electronics, collectibles, and toys.
Poshmark
Clean out your closet and earn some extra cash by selling your clothing, accessories, and other items from your closet on Poshmark.
One of the benefits of choosing Poshmark is how easy it is to list your items. Snap a photo, and create the listing off your phone in as little as 60 seconds. You can also share listings within your network to help everyone get more views on their items.
Popular items to list include women's clothing, kid's clothing, and makeup.
Decluttr
Get rid of your electronics clutter with Decluttr.
The site gives you an instant valuation for your products, which you can accept and then send off whatever you're selling. Once they receive your item, they'll check it, remove personal data, and pay you via direct deposit or PayPal.
Popular items to list include cellphones, tablets, and game consoles.
Facebook Marketplace
You automatically have access to Facebook Marketplace if you're a Facebook user.
A big benefit of Facebook Marketplace is that you can limit sales to specific geographic locations, which means you can get rid of big items like furniture by simply having someone pick them up versus shipping them.
Popular items to list include furniture, baby products, and toys.
ThredUP
If you're not looking to make a ton of money and simply want to get rid of clothing (and some extra cash would be nice), consider thredUP's clean-out option.
The site allows you to fill a bag with all the clothes you want to get rid of to have them sell it all for you. Payouts depend on the brands you're sending in, meaning higher-priced items typically earn more. 
Once they have your items, they offer either a direct cashout option or you can get a credit to use at their shop — filled with recycled clothing.
Popular items to send include women's clothing, baby clothing, and handbags.
Depop
Depop is another great option if you're selling clothes, as you can receive a good chunk of cash back from your sales. Our study found that the platform was where resellers could earn back the most — up to 90% of a sale.
Listings vary from menswear to makeup, so it's a great option if you're interested in selling something unique.
Popular items to list include men's clothing, women's clothing, and jewelry.
Get paid up to 5 times a day delivering with Uber Eats
Have a car, bike, or scooter and want to make some extra cash this month?
Look no further than Uber Eats.
With Uber Eats, you can deliver food across town whenever and wherever it works for you and get paid. Just download the app and upload your documents — once you're notified that you're "active," you can start earning!
The best part? You get to be your own boss. There are no supervisors or minimum time you have to deliver, and you can cash out your earnings up to 5 times a day with Instant Pay.1 Plus, you get to keep 100% of your tips, and you could even earn extra with promotional incentives when delivering during peak hours.
With contactless deliveries and the car to yourself, you can roll down the windows, crank up the jams and start earning whenever you want.
Vinted
Vinted is another great platform if you're new to selling used clothing and want an easy option to get started.
Simply download their app, take photos of your item, and then set the price. Once the item is sold, you place it in a drop-off location with a prepaid shipping label, and there are zero selling fees — so the money you make is yours.
Something unique about the site is that it offers a bundle option, which allows users to sell items as a bundle instead of selling just one. 
That option could make it easier to eliminate your large collection of kids' clothes, for instance, or all the winter sweaters you don't want anymore.
Popular items to list include clothing, pet accessories, and home goods.
Mercari
Another great option to sell clothing, electronics, toys, and more is Mercari.
The platform has many features to make things easier for both buyers and sellers. For instance, if you want to sell, you can build a strong seller profile. It will include an image, the total number of sales you've made, reviews, and seller badges that range from reliability to fast shipping.
Popular items to list include electronics, video games, and toys.
Craigslist
Craigslist has been around since 1995, and the site itself doesn't look much different from when it was founded.
This is another good option if you're looking to sell larger items like furniture or even vehicles locally. The site is broken down by geographic location, and you can create a post based on your location and the category in which you're selling.
Popular items to list include furniture, appliances, and automobiles.
The RealReal
Launched in 2011, the RealReal is another platform specializing in gently used luxury goods. With more than 33 million members, you're sure to find a buyer for your items.
Sellers can list a variety of items, including menswear, womenswear, and accessories. One thing that makes this site unique is that it has 12 physical retail locations available to sell items.
Popular items to list include vintage items, shoes, and women's clothing.
ASOS Marketplace
ASOS Marketplace is the go-to for anyone looking to resell vintage clothing. The site allows sellers to create their own "boutiques," which provides access to their global consumer market.
This platform requires a bit more work upfront to get started. You'll need at least 15 items, create an ASOS marketplace account, and have a business PayPal account to launch.
Popular items to list include vintage clothing, festival clothing, and men's clothing.
Amazon trade-in
Like Decluttr, Amazon offers a trade-in option for used electronics — both Amazon-specific and other electronic brands.
This is a particularly clever Amazon hack if you want to unload older Amazon products like a Kindle or Fire TV stick. You simply send in the trade-in item, and you'll receive an Amazon gift card and the ability to purchase a new Amazon device for up to 25% off.
It's important to note that you'll only receive an Amazon gift card versus cash, which you can get at other retailers.
Popular items to send include Kindles, Echo devices, and Fire tablets.
Bottom line
Selling your items is a great way to get rid of stuff you don't need and reduce financial stress by bringing in more money.
To become a truly successful reseller, you should outline a specific plan to set yourself up for success as you embark on this new side hustle. 
Set a goal to sell two items before the end of the month and then continue to expand from there.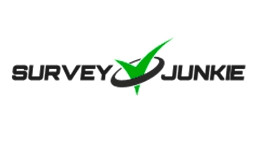 SurveyJunkie Benefits
Over $1 million paid out to Survey Junkie members monthly
Completing three surveys a day can earn you up to $40 a month
Trustpilot rating of 4.5/5 with over 30,000 reviews