Boston Market can be a tasty treat or an easy dinner when you need something to pick up for the family. But there may be fewer Boston Market options depending on where you live. 
If you're an avid fan of the restaurant, you might actually be able to keep more money in your wallet if yours is closing, even though it would be pretty disappointing.
Before picking up turkey and cornbread on the way home, check out these Boston Market locations closing in 2023 to make sure yours isn't one of them.
New Jersey
The New Jersey Department of Labor (DOL) forced 27 Boston Market locations to close in August after it discovered violations by the food chain.
The DOL shut down the locations due to unpaid wages and other violations that had to be resolved before the Boston Market locations could reopen.
But the chain has now paid more than $600,000 to at least 300 employees who were owed money so check out your local Boston Market in New Jersey to see if your location is back up and running.
Delaware
Delaware has one less Boston Market after its location at 1151 N. Dupont Highway closed earlier this year. According to news reports, the store was reportedly opened in 1996 but hasn't updated its social media since January.
Three other locations in Newark, Claymont, and Talleyville seemed to have suffered similar fates and are no longer open.
Georgia
A Boston Market location in Atlanta closed permanently earlier this year.
The 2014 Powers Ferry Road location in Atlanta joined a growing list of Boston Market locations that have closed in the Atlanta area in recent years.
According to reports, the move out of its location was so quick that the restaurant was cleared out of all furniture, and signs were removed from the exterior two days after it served its last meal.
---
SPONSORED
Stop overpaying when you shop online
Shopping online has its perks. It's super convenient, but it can be time consuming to find the best deals. Instead of hunting for coupon codes (that don't always work!) and opening tons of browser tabs comparing prices, you can try Capital One Shopping.
Capital One Shopping makes saving money effortless. Just add the browser extension and when you check out, it'll scour the internet for coupon codes to help you save cash. And before you check out at 25+ major retailers, Capital One Shopping will notify you with a friendly pop-up if the item you're buying is available cheaper somewhere else.
Capital One Shopping is free to use and won't show you ads. Add it today and stop overpaying! 1
Florida
A Boston Market location in Marion county shut down permanently in September, only weeks after it had posted a note on its door about supply chain shortages limiting its menu options.
The store has covered up its outdoor signage, and employees reported that they hadn't been paid in several weeks. According to reports, the store was the last Boston Market location in Marion county.
Colorado
Boston Market had three store locations in Colorado: Aurora, Colorado Springs, and Westminster.
Unfortunately, both the Aurora and Westminster locations are listed as temporarily closed, so you may be waiting for a while before those locations reopen, if ever.
The Colorado Springs location has reopened, but you may want to consider just how much you want Boston Market before you go. People are reporting that it isn't the same as it used to be. 
Boston Market headquarters
It's not just stores that are getting closed due to issues with Boston Market.
In May, the state of Colorado seized the company's headquarters in Golden due to unpaid taxes. The company owed more than $300,000 in outstanding sales and payroll taxes.
The company is also facing an $11.3 million lawsuit for unpaid bills to food supplier US Foods, which is another sign the chain is struggling.
More closings?
It's a good idea to check and make sure your local Boston Market is still open before you head out for some chicken, mashed potatoes, and cornbread.
The retailer is facing a class action lawsuit in Arizona for failing to pay wages. Employees at Boston Market locations in Massachusetts have reported unpaid wages.
Boston Market also continues to struggle with national issues that could cause it to close even more locations, so your location may be next on the chopping block.
Bottom line
Boston Market may be a good place to get a quick meal, but you might have to change your routine depending on if your location is still open.

Switching to more homemade meals might be a good idea, which can help you keep more money in your wallet instead of spending it on fast-food locations.
You could also try and find more affordable or healthier options nearby if you're on a budget or are trying to eat better.
Lucrative, Flat-Rate Cash Rewards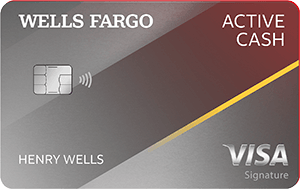 5.0
FinanceBuzz writers and editors score cards based on a number of objective features as well as our expert editorial assessment. Our partners do not influence how we rate products.
Current Offer
$200 cash rewards bonus after spending $500 in purchases in the first 3 months
Rewards Rate
Earn 2% cash rewards on purchases