Buy now, pay later (BNPL) services have become an increasingly popular strategy for getting items now without having to pay the full purchase price upfront. This can make holiday shopping more affordable as you navigate your finances and avoid money mistakes during this festive time.
Other popular BNPL services include Perpay, Zebit, Klarna, Sezzle, Afterpay, Affirm, and Zip (previously QuadPay). 
Using these services can help you get your shopping done, but also free up space in your budget to crush your debt at the same time. Here are 44 major retailers offering buy now, pay later options this holiday season.
Amazon
Amazon, the Prime source for all online shopping, is undoubtedly one of the busiest retailers worldwide during the holidays. This season, you have at least three BNPL options for stocking up on lightning deals and products with two-day shipping. And the holiday deals have already started.
Check out the "Holiday Deals" page to see a wide range of available products, and don't forget to use AmazonSmile to donate a percentage of your eligible purchases to your favorite charity. It's free, so it won't affect your budgeting strategy.
Accepts:
Walmart
Walmart operates more than 5,000 stores and clubs nationwide, employing a staggering workforce of over 1.6 million people. What does that mean for you? It means the blue retailer giant isn't going to be left out in the cold by the likes of Amazon during the holidays.
Many of Walmart's Black Friday deals are already live and ready to be purchased with BNPL services.
Accepts:
Target
Let's not forget about Target. You know, the place where you can expect more and pay less. Target has partnered with all five of the BNPL services on our list to offer its customers a variety of options for their shopping needs — so you don't have to miss out on any deals you have your eye on. Additionally, you can price-match any purchase you make in-store or online (at Target) and find at a lower price at Target from Oct. 10, 2021, to Dec. 24, 2021.
Accepts:
Affirm
Afterpay (only for gift cards)
Klarna
Sezzle
Zip
Kroger
Depending on where you live, your local Kroger store could be known as Smith's, Fred Meyer, King Soopers, Ralphs, or another one of the 19 brands that form the Kroger family of companies. And Kroger does more than sell groceries. You can expect Kroger stores to have plenty of holiday deals on other items, from electronics to toys and more.
Accepts:
Affirm
Afterpay
Klarna
Zip
Home Depot
You might not need to use a BNPL service for your Black Friday poinsettias, but it could make sense for a set of power tools or a new kitchen appliance. In fact, Home Depot has so many big-ticket items (furniture, tools, appliances, etc.) that you could see your holiday budget disappear almost immediately if you're not careful. But that might not be the case with the available BNPL options, including Klarna and Zip.
Accepts:
Lowe's
Much like Walmart vs. Target, people tend to prefer one over the other when it comes to Home Depot vs. Lowe's. If you're a Lowe's fan, you might be eyeing a new DEWALT drill set or a few smart home devices to increase your home's efficiency (or how futuristic it is). Whatever home improvements you're looking to make, know that Lowe's has a few BNPL options to choose from, such as Affirm, Klarna, and Zip.
Accepts:
Costco
Whether you're headed in-store or browsing online, everyone's favorite wholesale warehouse is always a top contender for holiday shopping. And if you want to avoid living paycheck to paycheck, buying in bulk is often an excellent way to stretch your budget.
For some of the pricier items that Costco sells, such as a new laptop or television, you might consider splitting payments with a BNPL service. Though, anything can get pricey if you buy enough of it. Which, at Costco, isn't hard to do.
Accepts:
CVS
Drugstores are more than just the pharmacies found within, though prescription medications account for a lot of their business. At CVS, you can find over-the-counter medications, snacks, frozen meals, toys, and loads of other things. And you better believe there are deals during the holidays.
Accepts:
Affirm
Afterpay (only for gift cards)
Klarna
Zip
Apple
Does Apple ever have any deals? Probably not directly, but that doesn't mean their products aren't as popular as ever. And that popularity typically involves big price tags. After all, a new iPhone could easily run you over $1,000. And certain MacBooks? Try doubling that. Help reduce the sticker shock with BNPL payment plans.
Accepts:
Best Buy
Your source for electronics, Best Buy is always a popular Black Friday and holiday shopping location. Unfortunately, electronics are often the most expensive gifts out there. What happened to the days of kids just playing with the boxes their gifts came in? Now it's electric scooters, gaming consoles, and smart TVs. And these things can cost some serious dough.
Accepts:
Macy's
Department stores like Macy's don't want to miss out on the holiday fun. Holiday deals here can range from a Calvin Klein coat to an electric air fryer (guess which one is more expensive). You also have options for cookware sets, designer luggage, and more. Basically, there's something for just about everyone.
Accepts:
Affirm
Afterpay (only for gift cards)
Klarna
Zip
Verizon
The quality of your cell service definitely depends on where you live. Though, Verizon is known for having decent service nationwide compared to the other major carriers. But did you know Verizon sells more than phones and phone accessories? Take your pick from a slew of electronics, including speakers, gaming controllers, and smartwatches.
Accepts:
Kohl's
Similar to Macy's, Kohl's has loads to offer its customers. Between apparel, home decor, furniture, electronics, jewelry, and more — you should be all set for gift ideas. Ninja kitchen appliances are particularly popular. Choose between air fryers, blenders, coffee makers, and even a new ice cream maker (called the Ninja CREAMi).
Accepts:
Affirm
Afterpay (only for gift cards)
Klarna
Zip
PetSmart
Forget about human family members, what about our furry friends? Every cat needs a cat tower and every puppers deserves a chew toy or eight, plus a comfortable place to sleep. Or if your friends are more aquatically-inclined, a new aquarium might be just the ticket. The best part? You don't have to immediately break the bank to make your pets happy with different BNPL options available.
Accepts:
Affirm
Afterpay
Klarna
Zip
Dell
Dude, you're getting a Dell! Or you could be, if you shop with Dell this holiday season. Dell sells everything computer-related, including laptops, desktops, monitors, and loads of accessories. Of course, it's likely all Dell-branded (including the Alienware gaming PCs and laptops), so no Apple gear here for the Mac enthusiasts.
Accepts:
Wayfair
You might know Wayfair as an online furniture retailer, which is certainly true. But Wayfair also sells loads of home decor, large appliances, mattresses, pet essentials, and more. Basically, you can find a wide range of items for around the house. Since many household essentials are expensive, a BNPL service might come in handy.
Accepts:
Gap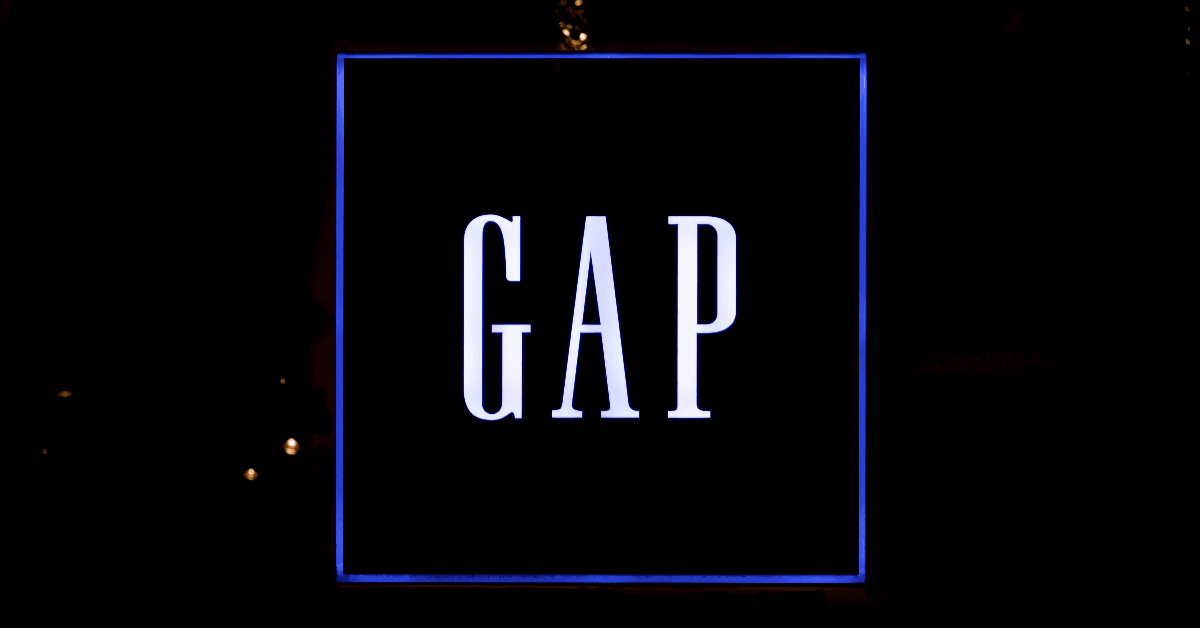 If you're thinking why would you need to use buy now, pay later for a shirt or pants from the Gap, hear me out. One piece of clothing might not cost much, but many BNPL services let you put your whole cart on a payment plan. So if you have a mountain of clothes in your cart, you might be looking at a hefty price tag.
Accepts:
Affirm
Afterpay
Klarna
Zip
Nordstrom
If designer clothing is on any gift list, Nordstrom could be the stop for you. A pair of shoes here could easily cost more than enough to consider using a BNPL service. Though, holiday deals are sure to cut some of the prices down to something more affordable.
Accepts:
Affirm
Afterpay
Klarna
Zip
Bed Bed & Beyond
We know they sell beds and baths, but what's considered part of "beyond"? It's actually just more of what you'd expect from a store that's focused on homes and everything that goes in them. This includes furniture, home decor, kitchen appliances, dinnerware, and more. And to move beyond everyday payment options, BB&B; also accepts BNPL services.
Accepts:
Affirm
Afterpay
Klarna
Zip
JCPenney
After a string of stores shutting down nationwide, you might be surprised to see that JCPenney does in fact still exist. And the iconic retailer (founded over 100 years ago) is all geared up for the holidays. Find deals for apparel, jewelry, beauty products, technology, and more.
Accepts:
Affirm
Afterpay (only for gift cards)
Klarna
Zip
Bass Pro Shops
Have an outdoor enthusiast in your life? If you didn't know, there's this little place called Bass Pro Shops that sells all sorts of outdoor gear. Whether your loved one is into hunting, fishing, boating, archery, or simply loves being outside — Bass Pro Shops (which also includes Cabela's) likely has something they'd be interested in.
Accepts:
Afterpay (only for gift cards)
Klarna
Sezzle
Zip
Staples
Office supply stores like Staples provide us with many of the essentials to keep businesses and hobbies running smoothly. A few dozen reams of printer paper and some new toner cartridges aren't exactly exciting, but they can be important. But don't worry, Staples also sells loads of electronics, office chairs, and other high-value items.
Accepts:
IKEA
Everyone's favorite Swedish furniture warehouse always seems to be the place to be if you want deals on furniture. But during the holidays, you might find some additional savings on select items. Looking for a new bed, desk, table, or countertop? One of the available BNPL options can help you spruce up your home.
Accepts:
Sephora
If one thing is for certain, it's that beauty products aren't typically cheap. This often rings true if you've fallen in love with specific products over the years and you must have them at all costs  — and those costs can be high.
Accepts:
Affirm
Afterpay (only for gift cards)
Klarna
Zip
Dillard's
Michael Kors, Coach, UGG, The North Face, and Birkenstock are a few of the big brand names you might find at Dillard's. This upscale department store primarily sells apparel that's often a bit pricier than what you'd find at superstores that sell both clothing and groceries. Fortunately, BNPL services exist.
Accepts:
Affirm
Afterpay
Klarna
Zip
GameStop
GameStop, the popular video game and electronics store, has had a huge year — basically going to the moon and now resting comfortably in the outer orbit of success. And since many of the most popular electronics are sold here (think Playstation, Xbox, Nintendo Switch, and Oculus), that success looks set to continue.
Accepts:
Lululemon
Should it cost an arm and a leg to have a decent set of workout clothes? If they're comfortable and stylish, maybe. The popular athleisure brand, Lululemon, offers loads of gift ideas, including the MIRROR home fitness device. The MIRROR typically costs around $1,000, but Lululemon has a few deals for the holidays.
Accepts:
Affirm
Afterpay
Klarna
Zip
Nike
Are you a fan of the swoosh? No worries, it's only the world's most popular sportswear brand. But as any athlete knows, quality sports gear comes at a premium. From everyday exercise essentials to specific sports shoes and apparel, Nike has what you're looking for. To help lower the upfront price of your Nike shopping experience, consider using Affirm, Klarna, or Zip.
Accepts:
Adidas
If you're more of an adidas person, you likely want little to do with Nike. Both camps have their unique styles, which suits individual personalities. But even if the styles are different, you'll find much of the same type of sports gear at adidas. And it's not always cheap. If you're shopping for adidas apparel this holiday season, you have BNPL options with Affirm, Afterpay, Klarna, and Zip.
Accepts:
Affirm
Afterpay
Klarna
Zip
Microsoft
For tech gurus, Microsoft has everything you need and more. Laptops, desktops, gaming consoles, tablets, headphones, video games — the list goes on and on. And while the holidays may offer some great deals at Microsoft, many of these electronics will still have big price tags. Microsoft doesn't currently partner with any of the big-name BNPL services, but you can use services like Klarna and Zip at any U.S. retailer.
Accepts:
Ring
Ring, owned by Amazon, has made a name for itself as a home security company. This is the bread and butter of the company, but you can also buy Ring and other products for helping automate certain functions within the household, such as lighting and climate control. Ring often has big deals on its systems and products, but they could still set you back hundreds of dollars.
Accepts:
Old Navy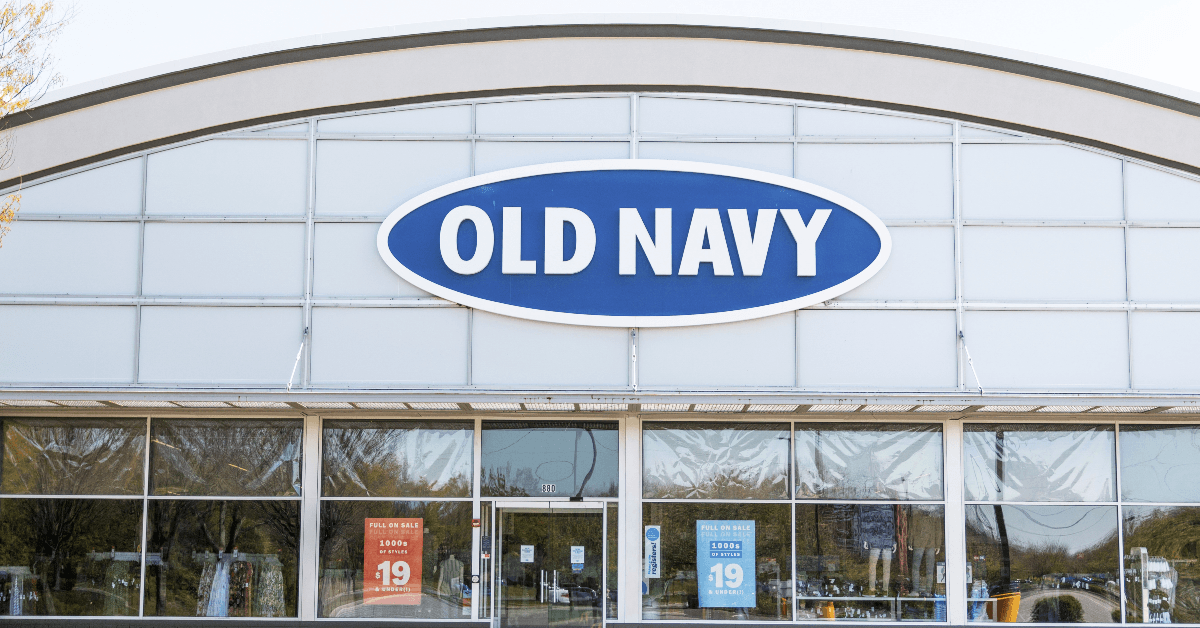 Gap, Inc. owns both Gap and Old Navy, as well as Banana Republic and Athleta. But each brand is unique in its offerings, though they all focus on apparel. If you can't resist the style and looks of Old Navy, a BNPL service could help lessen the sticker shock of a loaded shopping cart. You can imagine how quickly gifts for the whole family can rack up your total price.
Accepts:
Affirm
Afterpay
Klarna
Zip
eBay
eBay has long since moved on from its persona as an online marketplace for collectibles and other niche items. I mean, it still does that, but it also does a whole lot more these days. Now, you can buy just about anything on eBay, and many popular retailers (Best Buy, Dell, etc.) have their own eBay storefronts. So start searching for smartphones, power tools, sneakers, video games, and even vehicles — because eBay has it all.
Accepts:
Etsy
Sometimes the best gift is something a bit more unique. And unique is where Etsy thrives. Many of the items you can find on Etsy are homemade pieces that actual people (not factories) have crafted and put together themselves. And depending on the product, you typically have some say in how you might want something customized. Pretty neat, right? All it takes is a bit of searching to find the perfect gift for your loved one.
Accepts:
H&M
Apparel that follows minimalist and modern fashion concepts, H&M; is the go-to spot for people who like this particular style. And it helps that the products are fairly well-priced, which is often surprising. It just seems like fashion-centered clothing should cost more, but H&M; manages to be both affordable and stylish. Though, the high checkout price is inevitable if you add enough clothes to your cart.
Accepts:
Affirm
Afterpay
Klarna
Zip
Airbnb
Airbnb isn't exactly a retailer, as it doesn't sell goods. But it's still a popular company and offers services that could provide the perfect holiday gifts. This includes renting out unique properties (they have treehouses!) or participating in Airbnb Experiences. Many of the popular experiences have shifted to online experiences, such as learning how to cook a certain dish or meditating with a Japanese Buddhist monk.
Accepts:
Affirm
Afterpay
Klarna
Zip
Samsung
Every electronics brand has its loyal customers, and Samsung is no different. This South Korean tech giant dabbles in everything, from phones to appliances to computers and more. Case in point, you can even get a Samsung vacuum cleaner if you want. (And there's nothing wrong with wanting a vacuum cleaner this holiday season.) Or you can go for one of the ever-popular Galaxy phones or tablets.
Accepts:
Lego
Who is Lego even for these days? The answer: everyone. Whether you're a kid or a big kid (adult), there's something great about taking some Legos and building something out of them. You might want to recreate a Lego replica of the Millennium Falcon or you could simply want to freestyle and create something unique on the fly. Whatever you decide, just please, for the love of bare feet everywhere, remember to clean up after yourself.
Accepts:
REI
REI is all about inviting everyone to spend more time outdoors — even opting to close its stores on Black Friday for the past seven years. With over 170 locations, including stores and workplaces, that's a lot of potential revenue lost. But that's also a lot of commitment to a worthy goal and mission. If you like to shop for outdoor gear from a company with a focus on quality products and a love for being outside, REI is the place for you.
Accepts:
Crunchyroll
What is anime? In the U.S., it's what we know as animation from Japan. But in Japan, it's just all animation. It's wildly popular worldwide and can be watched on sites like Crunchyroll (which has millions of fans). Crunchyroll has premium subscriptions that allow unlimited access to all anime within its library, of which there's a lot.
Accepts:
Afterpay (only for gift cards on VRV)
Klarna
Sezzle
Zip
Barstool Sports
Your favorite (or least favorite) sports and news media blog also has an official store, offering ugly sweaters, joggers, jackets, hoodies, beanies, socks, and much more. Gear up this holiday season with funny sports- and pop-culture-related apparel. After all, who doesn't want a sweater that says, "Welcome to Flavortown" and has an outline of Guy Fieri's face on it?
Accepts:
Athleta
For an alternative to Lululemon, consider Athleta. This apparel company from Gap, Inc. focuses on athleisure and workout clothing, but you also have options for dresses, jackets, swimsuits, and sleepwear. I don't know what the marketing tactic behind the company is, but if I were to describe Athleta in one overall word, it would be "comfortable."
Accepts:
Affirm
Afterpay
Klarna
Zip
Ray-Ban
Ray-Bans are known for their sunglasses, but they also offer eyeglasses for everyday wearing. Though, their sunglasses are likely the more popular product. They can provide the ideal gift for the glasses-wearing person in your life, whether they enjoy a classic pair of Wayfarers or an iconic set of aviators.
Accepts:
Affirm
Afterpay
Klarna
Zip
shopDisney
Bring the magic home this holiday season with all the best gifts from Disney. This includes Disney-branded items, as well as Star Wars, PIXAR, and Marvel. You have your choice of apparel, toys, home decor, accessories, and even items inspired by the different Disney parks. From Mickey to Captain America, Disney has a lot to offer.
Accepts:
Bottom line
Buy now, pay later services have some inherent risk, similar to most financial products. But if you understand the terms and conditions, these services can provide you with a lifeline for sticking to your budget during one of your potentially most expensive times of the year. And if you stay disciplined with your finances, you could come out ahead with paying off debt and doing holiday shopping at the same time.
As an added bonus, consider using credit cards to earn rewards on the purchases you're already making. This can help you save money during the holidays and beyond. For more information, check out our list of the best rewards credit cards.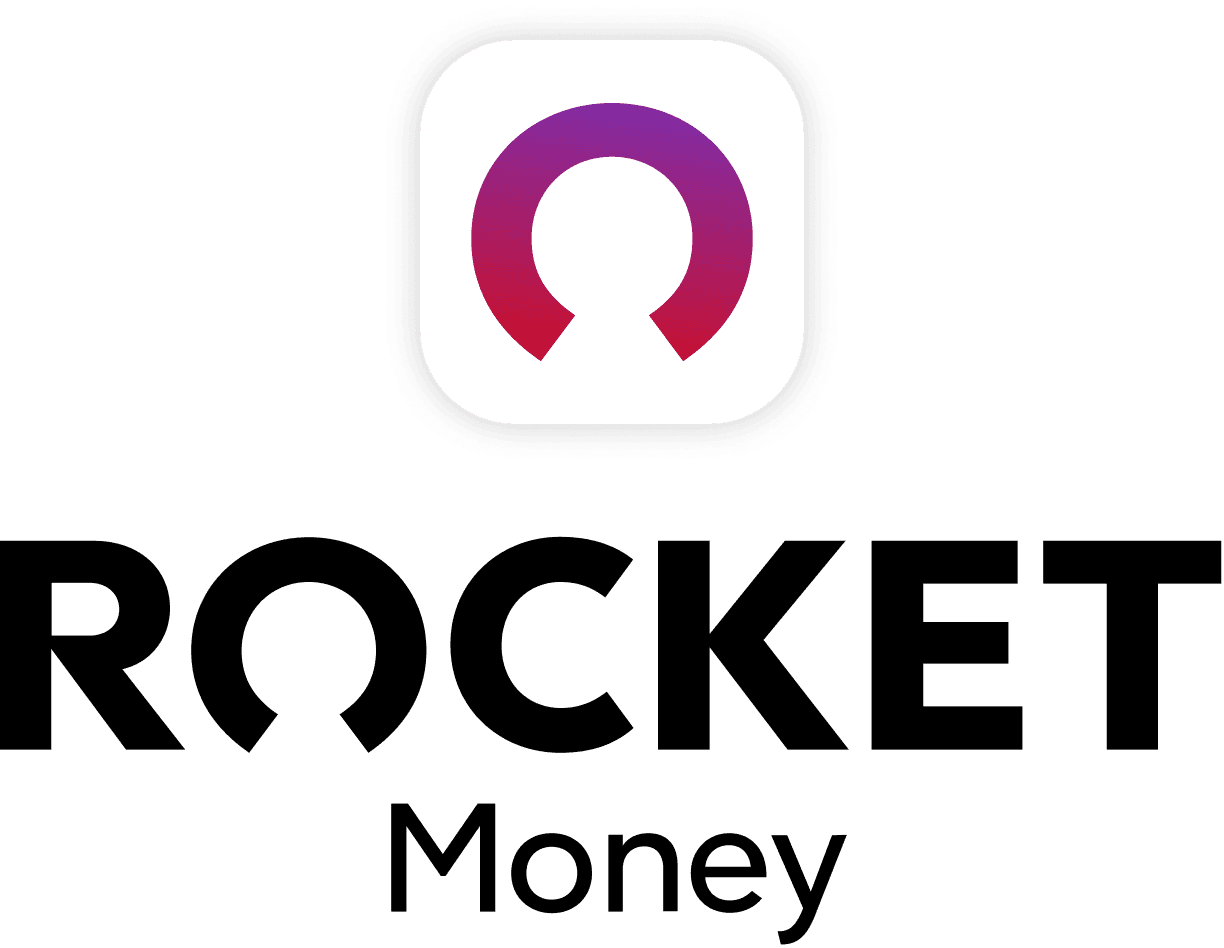 Rocket Money Benefits
Automatically find and cancel subscriptions
Slash your monthly phone, cable, and internet bills
Save an average of up to $720 a year