If you've ever wanted to try your hand at a fancy meal you saw on a cooking show without spending a fortune, canned goods can be your ticket to these restaurant-quality dinners.
In fact, many notable chefs use canned groceries for many of their memorable meals. It's a way to save money shopping and eat well.
Editor's note: Prices are subject to change and may vary by store or location. Our prices are pulled from Trader Joe's, Walmart, and Aldi.
Get a protection plan on all your appliances
Did you know if your air conditioner stops working, your homeowner's insurance won't cover it? Same with plumbing, electrical issues, appliances, and more.
Whether or not you're a new homeowner, a home warranty from Choice Home Warranty could pick up the slack where insurance falls short and protect you against surprise expenses. If a covered system in your home breaks, you can call their hotline 24/7 to get it repaired.
For a limited time, you can get your first month free with a Single Payment home warranty plan.
SPONSORED
Happy Harvest Basil, Garlic, and Oregano Diced Tomatoes
Price: $0.85
This can of diced tomatoes comes already seasoned and spiced. Plus, at less than $1, you'll not only make cooking easier and tastier, but you'll also keep more money in your wallet.
Enjoy a delicious dish with this ready-to-go canned good. Your family may just think you've become a seasoned chef with this handy ingredient.
Greek Chickpeas with Parsley and Cumin
Price: $2.49
Chickpeas are a chef's favorite, and these come already seasoned with bold spices.
Incorporate this into a wide variety of recipes, including homemade hummus. This may just become your new go-to ingredient.
Campbell's Cream of Chicken Soup
Price: $1.26
Even the most humble of ingredients can transform a dish.
Many chefs use canned soups to add creaminess and depth to their dishes like this cream of chicken. There's a reason why this soup is a staple in many households!
---
SPONSORED
Stop overpaying when you shop online
Shopping online has its perks. It's super convenient, but it can be time consuming to find the best deals. Instead of hunting for coupon codes (that don't always work!) and opening tons of browser tabs comparing prices, you can try Capital One Shopping.
Capital One Shopping makes saving money effortless. Just add the browser extension and when you check out, it'll scour the internet for coupon codes to help you save cash. And before you check out at 25+ major retailers, Capital One Shopping will notify you with a friendly pop-up if the item you're buying is available cheaper somewhere else.
Capital One Shopping is free to use and won't show you ads. Add it today and stop overpaying! 1
Baker's Corner Sweetened Condensed Milk
Price: $1.85
Many kitchens and chefs around the world utilize this canned ingredient for their desserts.
Sweetened condensed milk is versatile in its use and relatively inexpensive. Pies, puddings, ice creams, and more can benefit from this canned good.
Bush's Best White Hominy
Price: $1.42
This can of fluffy hominy kernels is something celebrity chefs like Aarón Sánchez swear by.
Since it's pre-cooked, it's easy to incorporate into your meals and dishes for some lovely texture. Make some of this chef's famous chili or hominy and pico de gallo with this can.
Northern Catch Sardines in Soybean Oil
Price: $1.09
Chefs like Alton Brown love sardines for their saltiness and crunch.
Eat them alone or make dips, spreads, and other fishy recipes with this canned good. And since it comes in oil, half the prep is already handled!
Libby's 100% Pure Pumpkin
Price: $3.28
Don't confuse this ingredient for ready-made pumpkin pie filling.
This pure pumpkin puree can be used in a wide range of dishes for a fresh pumpkin taste. Many chefs use this canned good for elevated cuisine without spending too much time or energy.
Oregon Specialty Fruit Red Tart Cherries
Price: $4.47
Want to make a quick fruit crumble or pie?
Many chefs love the ease of use of canned fruits like these tart cherries. And canned fruits let you make your favorite desserts no matter the season.
Northern Catch Solid White Albacore Tuna
Price: $1.59
Did you know that Julia Child loved using canned tuna?
You can easily add a number of ingredients to turn this dish into an elegant treat. Try it with oil, lemon, spices, and more for a light meal full of flavor.
---
SPONSORED
Earn 2% cash rewards at grocery stores and Costco
The Wells Fargo Active Cash ® Card (Rates and fees) is a powerful rewards card that allows you to earn unlimited 2% cash rewards on purchases — including on groceries, even at warehouse stores like Costco.

New cardholders can also earn a one-time cash rewards bonus — $200 cash rewards bonus after spending $500 in purchases in the first 3 months!
If you're looking for a powerful rewards card that offers an extended intro APR period, look no further, the Wells Fargo Active Cash ® Card checks that box too!
This card also offers an intro APR of 0% for 15 months from account opening on purchases and qualifying balance transfers (then 20.24%, 25.24%, or 29.99% Variable). Which is great for someone who wants a break from high interest rates, while still earning rewards.
The best part? There's no annual fee .
Click here to apply for the Wells Fargo Active Cash ® Card now.
Spam Classic
Price: $3.58
This classic canned meat is popular in Hawaiian dishes, and for good reason.
Make your very own low-cost dinner with this canned ingredient. Try it grilled with rice and seaweed for an unforgettable meal that'll transport you to Hawaii.
Cento San Marzano Peeled Tomatoes
Price: $4.38
This sweeter variety of tomatoes packs a powerful punch that many celebrity chefs praise.
Canned tomatoes are easy to blend into homemade sauces and Italian dishes for a hearty, acidic flavor. Make more elegant meals with this handy and affordable ingredient.
Bumble Bee Whole Baby Clams
Price: $2.48
Don't overlook this canned good on your next shopping trip.
Chefs like Rocco DiSpirito love how convenient, low-cost, and fresh these canned clams can be for dishes. And less preparation is needed when you use a can of clams over fresh seafood.
Organic Garbanzo Beans
Price: $1.09
Homemade hummus and soup wouldn't be complete without garbanzo beans, also known as chickpeas.
This staple ingredient is convenient for injecting some fiber, protein, and other nutrients into your everyday diet.
And the canned varieties mean you still get delicious taste and freshness for your high-quality meals.
Campbell's Tomato Soup
Price: $1.26
Here's another handy soup many chefs swear by.
Campbell's tomato soup is versatile with its acidity and creamy tomato flavor. Incorporate it into your homemade sauces, or add whole milk and spices to elevate this soup.
Embasa Chipotle Peppers in Adobo Sauce
Price: $1.58
You can cook like Bobby Flay when you use this ingredient!
These chipotle peppers are soaked in adobo sauce, adding authentic flair to any dish. They have a smoky, spicy flavor and richness that can elevate any recipe.
Great Value Sliced Peaches in Syrup
Price: $2.78
When you can't get fresh fruits, canned fruits can be just as delicious.
One benefit of canned fruits, like these peaches, is the sweet syrup they're steeped in. This makes them great for less prep for pies, cobblers, and more.
Lightly Smoked Salmon in Extra Virgin Olive Oil
Price: $3.69
This Trader Joe's smoked salmon is one underrated buy.
Make light (but delicious) dishes using this staple ingredient. From salmon salads to pasta, this oil-soaked salmon transforms any recipe for a low price.
Bottom line
Cooking chef-quality meals for your family doesn't mean you have to break the bank.
One smart shopping hack is to stock up on many of these canned goods to make quick, easy dishes that taste as delicious as possible.
See what some of your favorite chefs recommend, and visit your local grocery store to buy some of these staples.
Lucrative, Flat-Rate Cash Rewards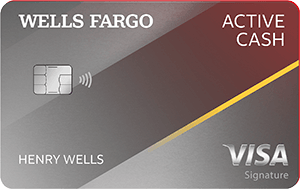 5.0
FinanceBuzz writers and editors score cards based on a number of objective features as well as our expert editorial assessment. Our partners do not influence how we rate products.
Current Offer
$200 cash rewards bonus after spending $500 in purchases in the first 3 months
Rewards Rate
Earn 2% cash rewards on purchases