Buying a car can be a big decision with plenty of variables. Do you want a car with plenty of seats or something more compact? Are you shopping for something practical for work or a car that is fun to drive?
Making the right choice can help you avoid needlessly wasting money. One often overlooked factor is choosing the right color.
You may not realize it, but choosing the wrong car color can cost you. Following are a few ways the color you choose for your next vehicle might backfire.
The wrong color can cost you thousands in depreciation
Some colors may depreciate the value of your car more than others. That is something to consider if you plan on selling the car after a certain amount of time.
Research has found that undesirable colors like brown or gold can cause you to take a big hit on the car's long-run value.
You may be surprised to find that common colors like white and black also depreciate at a slightly higher-than-average rate. One reason for this may be that those are popular car colors, so it won't be hard for buyers to find one. You might end up competing with other cars of the same color that are on the market at the same time.
On the other hand, colors like yellow and orange are surprisingly less likely to depreciate at the same levels. Colors like this are not widespread and are typically used for cars that are in high demand, like sportier cars.
A black car might be more vulnerable to an accident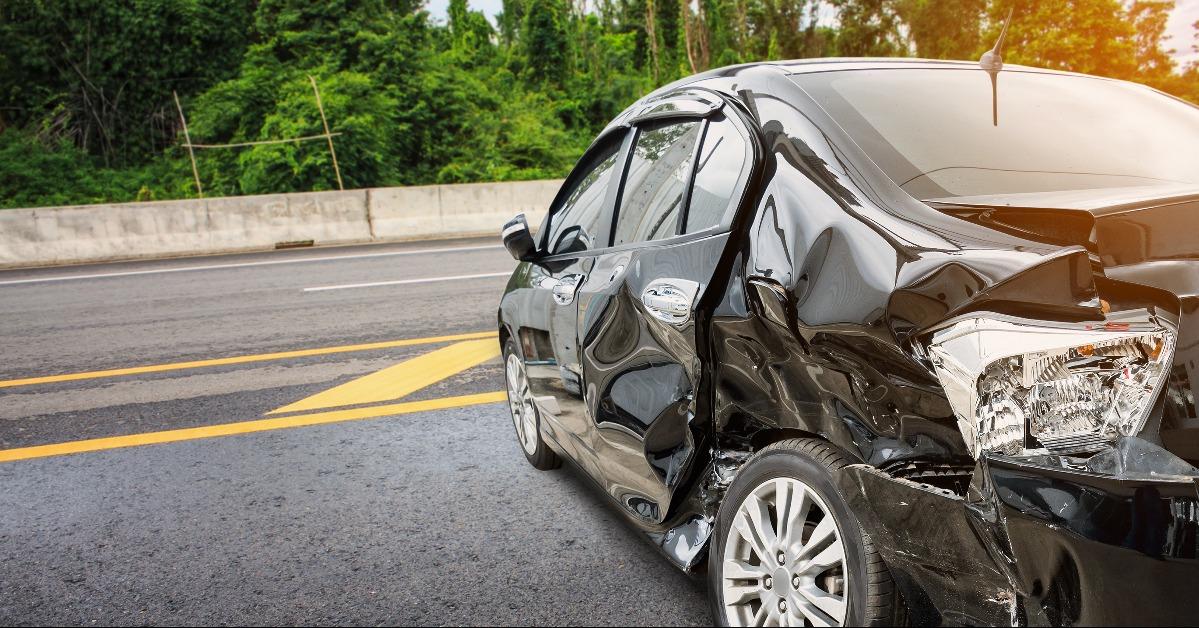 Car colors are not something an insurance company takes into account when calculating your rate. However, choosing the wrong color can raise the risk that you will be in an accident
One study found that white cars are 12% less likely to get in accidents than other colors. It also found that cars with lower visibility due to their color, such as black cars, were more likely to be in severe crashes.
That could lead to a big bill for consumers who end up in a crash because they were driving a darker-colored car instead of a lighter-colored car. You may have to pay for any damage that occurs, as well as potentially go through the pain of seeing a rise in your insurance rate.
Silver cars catch the eyes of thieves
There is a myth that red cars attract the most thieves. After all, what crook doesn't want a flashy car? But research has shown that thieves avoid flashy colors, possibly because that flash may attract unwanted attention to their nefarious work.
Instead, the car color that is more likely to be stolen is actually silver. Because it's a common car color, it might be easier to get away with the car compared to fleeing in a more dramatic color. It also is easier to blend into traffic or to park the car out in the open without as much fear of it being identified as a stolen vehicle.
The silver color could also be easier to unload exterior parts from the car to sell to retailers.
Common cars with common colors have a tendency to be picked off the most, so a silver Honda Accord or Civic may need more protection than hipper models with flashier exterior colors.
The wrong color can heat up your car
Do you live in a hot part of the country like Arizona or Texas? Then, you might want to seriously consider whether buying a black car is the right thing to do.
Dark colors like black or dark blue are more likely to attract heat and keep it trapped in your car while you park it in your office lot or at Costco.
On the other hand, lighter colors like white or silver may be more likely to repel the sun.
A lighter-color car could also help you decrease the amount of gas you need to power the air conditioning so you can cool the interior while you're driving around.
White cars are more likely to be pulled over
There is a myth that red cars are the normal targets for police officers, but studies have shown that it's actually white cars that get pulled over the most. Red does, however, come in second place.
Drivers might suspect that having a bright color like red attracts more attention from the police, but the color of your car may not be the leading factor in getting you pulled over. Instead, police are more likely to target reckless driving or speeding issues before they single out a car for being a specific color.
So, in this case, color may be a smaller factor compared to the driver sitting behind the wheel.
As for why white is the most popular to be pulled over, that may be because white is the most popular color for cars sold in the U.S.
Bottom line
Inflation has driven the price of cars higher, so it's especially important to use smart strategies when spending on a new set of wheels.
There are plenty of tough decisions to make. Interior options and performance packages can make a big difference in how satisfied you end up with the purchase. But remember to also factor in color. Picking the right color is a great way to save money in the long run.
You could save up to $500 with some companies
Compare dozens of providers in under 5 minutes
Fast, free and easy way to shop for insurance
Quickly find the perfect rate for you