College students these days often feel pressure to go into fields that are deemed lucrative — such as business or STEM (science, technology, engineering, and mathematics). 
Liberal arts degrees are often shunned as a waste of money that'll keep graduates living paycheck to paycheck for the rest of their lives. But there are plenty of jobs you can get with a liberal arts degree that can be both fulfilling and lucrative.
Here are 15 jobs where liberal arts majors can shine (and make a good living).
Technical writer
If you've got a knack for writing (and majored in something that involves a lot of it — like English or journalism), a career in technical writing can be a great match. It can also be a way to earn more money than other writing careers.
Technical writers usually translate complicated ideas into easier-to-understand text. They may work in technology or financial fields, and they make an average of $78,590 annually, according to data from the Bureau of Labor Statistics (BLS).
Graphic designer
Graphic designers use their artistic skills and creativity to generate visual components for brands or companies. They can be employed full-time at specific brands or agencies, or they can work on a freelance basis.
It's a great gig for artistic types to express themselves, and on average, graphic designers make about $50,710 annually, according to BLS data.
Public relations specialist
People who work in public relations (PR) often have excellent writing and communication skills. Their job is to develop and maintain the public image of their clients, whether they are individuals or companies. Because they work largely around trending news cycles, their hours can vary quite a bit.
PR can be a lucrative gig for those who land a job with a prominent firm or build a strong client base on their own. The average annual salary is $62,800, according to BLS data.
Event planner
If you enjoy working with other people and don't mind odd hours, event planning might be good for you. Event planning is a versatile industry. 
Planners may work for businesses, at hotels or conference centers, or work on a more freelance basis (like wedding planners often do).
Event planners make an annual salary of $49,470, according to BLS data.
Human resources specialist
Human resources (HR) specialists are involved in many aspects of the workplace — from finding and recruiting talent to handling worker compensation, benefits, and more.
They often need to have very good organization and people skills. The BLS puts average salaries for HR specialists at $62,290 annually.
Pro tip: Many careers for liberal arts majors can be more volatile than science careers. You may want to put together an emergency fund just in case and keep it one of the best savings accounts available.
Social media manager
Social media managers use skills like writing, editing, design, and more to oversee a brand's social media presence on platforms like Facebook, Twitter, and Instagram. 
Their hours can fluctuate to follow real-time events, which makes it an ideal job for someone looking for more than a nine-to-five.
To collect data, the BLS lumps social media managers in with PR specialists (as the jobs are sometimes overlapping), and the average annual salary is $62,800.
Counselor
Many counselors — no matter their specialty — are able to make use of skills learned in communication, psychology, and sociology courses.
The BLS lumps substance abuse, behavioral disorder, and mental health counselors together and puts the average salary at $48,520 annually. Some additional schooling (like a master's degree) or certifications are needed for certain counseling positions.
Sociologist
Sociologists — who can make use of skills learned in sociology and psychology courses — study communities and behavior. They may work for research institutions, universities, or the government.
According to BLS data, sociologists make about $92,910 annually.
Teacher
As a teacher, you can not only enjoy some freedom in choosing what subject you want to teach, but you can also forgo the traditional nine-to-five schedule over the summer when school is out.
On average, teachers (for both high school and elementary school, including kindergarten) make over $61,000 annually, according to BLS data. Teachers with master's degrees can earn more.
Journalist
The communication and writing skills learned from liberal arts courses can be used to pursue a career in journalism — and you get the freedom to choose an area of expertise, from politics to breaking news to lifestyle reporting.
The BLS lumps news analysts, reporters, and journalists together and puts the average annual salary at $48,370.
Advertising/marketing specialist
Creativity and communications skills are super useful for careers in advertising and marketing. These employees are usually involved in creating programs to generate interest in products, services, or businesses.
Pay can vary a great deal depending on where these specialists work. However, if you can rise through the ranks to a management position, the average salary is $133,380 annually, according to BLS data.
Art director
Art directors are incredibly creative individuals with expert design skills. They are involved in developing the visual style and images for publications, products, movie and TV productions, and more — and they can make good money doing this.
The BLS puts the average annual salary for an art director at $100,890.
Editor
Editors need to utilize writing, organization, and fact-checking skills (all of which can be refined through liberal arts courses) to prepare content for publication. They may work for print magazines or newspapers, websites, and many other businesses.
On average, editors make about $63,350 annually, according to BLS data.
Copywriter
Copywriters produce written text for advertising purposes. They may produce things like slogans and taglines or longer emails to promote products or businesses.
The BLS did not have statistics for exactly how much copywriters (specifically) make annually since they can technically fall under the writer or advertising/PR umbrellas. Indeed puts the average annual salary at $54,029.
Social worker
Social workers also use several skills that are developed through liberal arts courses — like communication, knowledge of psychology and sociology, and more.
These employees may work for child welfare agencies, healthcare centers, or schools — and make an average of about $50,390 annually, according to BLS data. In some cases, social workers may need a master's degree and a license to practice.
Bottom line
These are just 15 of so many jobs that liberal arts majors are well-prepared for. In reality, these skills can translate to many long-term careers.
People with excellent writing, communication, and other skills often find themselves doing better than average financially — completely dispelling the myth that there's no place (and no money) for those who wish to pursue a passion outside of STEM or business.

Join AARP and Double Your Number of Interviews Within 60 Days
Learn More
Earn Great Pay Working From Home
Free 3-class intro teaches you how to launch a bookkeeping business
Access the training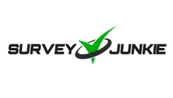 Learn More