We all tend to think of the rich and famous as people that were just lucky enough to be born that way. And although that may be the case for some — others worked hard and made brilliant investments to help get where they are today.
By reading how these celebrities reached successful investor status, it becomes easy to see that there are things millionaires do that we can do too if we want to be successful with our own money.
Here are 15 top celebrity investors, and all the details on how they made a fortune with their savvy investments.
15 celebrities who are now successful investors
1. Jessica Alba
The actress formerly known for her roles in movies like "Fantastic Four" and "Sin City" has also been active in the business world these past few years. In addition to founding her household product company, Honest Co., back in 2011, Alba has also made investments in startups like Headspace and Managed by Q. Her company most recently received a $200 million-dollar investment from L Catterton. Two-hundred million also happens to be her estimated net worth.
2. Tyra Banks
Turns out "America's Next Top Model" host (worth an estimated $90 million) has been strutting her stuff even off the catwalk, most notably by investing in prominent women-led companies through her investment platform, Fierce Capital. One of her proudest investments? The Muse, a female-founded networking and hiring platform, which is very much in line with her values-based investing strategy. Though the net worth of TheMuse hasn't been shared recently, its estimated worth was $100 million in 2016.
Check out our Betterment review to learn more about a robo-advisor that makes it easy to invest in a socially responsible way.

3. Beyonce
The former Destiny Child's star turned worldwide pop icon knows how to play her cards when it comes to investing — which makes sense, considering she's worth an estimated $400 million. One of her strategies? Using her name to diversify her investments, like the time she told Uber she wanted equity in the company rather than cash as compensation for performing at their 2015 corporate event in Vegas. Once the company went public last year, her stock was valued at roughly $9 million. Now that's how to invest in startups.
4. Jay-Z
Queen Bey is just one-half of the equation when it comes to the financial success of the Knowles-Carter family. Jay-Z has also made some pretty impressive investments over the years, all of which have led him to an estimated net worth of $1 billion.
So how did Shawn Carter get to become "hip-hop's first billionaire?" With a lot of mixed ventures, hard work, and smart investments. Since launching his champagne business, Armand de Brignac, back in 2007, the company has steadily grown to be valued at more than $300 million. He also launched a music streaming service called TIDAL back in 2014, which is now worth $100 million. But by far Carter's most impressive investment has to be the Uber stock he purchased for $2 million that's now worth, get this — an estimated $70M.
Investing apps make it easy to get into stocks when they allow you to buy fractional shares. This means you can buy stocks with a very small amount of money. Check out our comparison of Stash vs. Robinhood to learn more about two of the most popular apps for buying stocks.
5. Justin Bieber
Justin Bieber isn't only racking in the cash from his wildly successful music career, fragrance, and clothing brands. He's also been a successful investor for years now, working with a business manager to make key investments in companies like Spotify, Liquid I.V., and Stamped. All of those timely decisions seemed to have paid off, as the 26-year-old is reportedly worth $285 million.
Get rates, offers & more from top rated insurance providers!
By clicking the button below I understand and acknowledge that this site uses site visit recording technology (provided by Trusted Form, Jornaya and Mouseflow)
Check Rates
6. George Clooney
There's a reason we haven't seen much of George on the big screen — and it's not because he actually floated away in the 2013 film, "Gravity." It's because he's been busy doubling his salary by founding (and selling) a billion-dollar tequila company. Founded in 2013 by Clooney and two friends, Casamigos steadily grew until being purchased by drink conglomerate Diageo in 2017 for $1 billion. We'd say Clooney has pretty much won in the category of passive income.
7. Magic Johnson
The five-time NBA champion has always done well for himself. First, by scoring what at the time was a record-breaking $25 million deal to join the Lakers back in 1981, and then by setting up his incredibly successful investment company, Magic Johnson Enterprises. Since its founding, the company has made early-stage investments in startups, such as ShotTracker and Skurt, and purchased a few local restaurant franchises as well. By diversifying his portfolio, this former basketball star has built himself a net worth of $600 million.
8. Ashton Kutcher
Actor and film producer Ashton Kutcher is also known as one of the top Silicon Valley investors, having invested in numerous companies through his venture capital firm A-Grade Investments. Within a mere six years of starting the firm, he and his co-founder turned a $30 million fund into a $250 million fund. Some of their top ventures? Early-stage investments in companies like Uber, Airbnb, Warby Parker, and even Houzz. All that work evidently paid off, as the former "That '70s Show" actor has a net worth of roughly $200 million.
9. Jared Leto
Jared Leto isn't just a Hollywood icon, he's also an accomplished actor, lead singer for 30 Seconds to Mars, and investor. With nearly 20 companies in his portfolio, the actor has used his Hollywood salary to make some amazing investments in companies like Modern Health Inc., Relatively Space, and Nom. He has also founded several companies of his own, including a social media management company called The Hive, and a live-streaming service by the name of VyRT. Among his top ventures, the star also made early investments in companies like Uber and Airbnb, all of which earned him a net worth of approximately $90 million.
10. Oprah
Remember when we all thought Oprah was taking over the world? Well, she kind of did, especially when it comes to her investing success. Oprah's made a lot of smart investments over the course of her career, but probably one of the best is the money she put into WeightWatchers back in 2015. Investing $43 million in the weight loss company at $7 per share allowed her to increase her fortune nine-fold when the stocks soared to $101 per share and left her with $427 million. It's savvy moves like this that have allowed her to rack up a net worth of more than $2.5 billion.
11. Ryan Seacrest
The American Idol host has been known to earn an impressive annual salary of more than $70 million, but it's what he's done with that money that's really helped him grow his net worth. Among other top celebs, Seacrest was part of a 2015, combined $34 million investment in the wildly popular meditation app, Headspace, which is now valued between $500 million and $1 billion. You can't always predict which companies will take off, but it's safe to say this one did.
12. Will Smith
As if the "Bad Boys for Life" and "Aladdin" actor hadn't given us enough reasons to admire him, here's one more. Will Smith didn't just spend his career making his own savvy investments, he also went as far as to launch his own venture capital fund, Dreamers VC. This LA-based fund primarily invests in companies solving social problems, like notable med-tech companies Genome Medical and Nurx. By selectively choosing his investments and calling the shots by running his own fund, Smith has grown his net worth to $350 million.
13. Rachel Zoe
Famous designer and stylist Rachel Zoe is known for more than just her contributions to the fashion world. She's also a prominent businesswoman and early-stage investor, putting her hard-earned cash toward startups like BeautyCon and FabFitFun. Beyond her investments, she's also made a few savvy business moves, like when her popular style platform was acquired by Bustle Digital Group for an undisclosed amount in 2018. Apparently it pays to be Jill of all trades.
14. Bono
Turns out the famous U2 singer didn't make all his money from music. As with all of the other celebs on this list, Bono was able to rack up his fortune (about $700 million) through a series of smart investments, most notably the one he made in Facebook back in 2009.
Along with the other founding investors of Elevation Partners, the rockstar bought a 2.3% share of the social media giant for $86 million — which grew to be worth about $1.4 billion. And although that's a pretty sweet return-on-investment, it didn't make him quite as rich as the media originally believed. Those returns were shared among the Elevation Partner founders, earning Bono an estimated $43 million in profits.
15. Arnold Schwarzenegger
The renowned Austrian-American actor and former governor of California has a resume longer than most. In addition to his many prominent early-stage investments in startups like Scopely Inc. and Alphabet (aka Google), Schwarzenegger has also been known for his smarts when it comes to how to invest in real estate. By having his hands in many enterprises at once, the once-broke actor has amassed a fortune of $450 million.
If you're not sure which real estate investing app is smartest for you, check out our head-to-head comparison of Diversyfund vs. Fundrise.
FAQs
Who is the most famous investor?
Warren Buffet is considered one of the most famous investors of all time because of his extreme amount of financial success over the course of his life and the authority he has held in many worldwide companies. Buffet is an American billionaire and CEO of Berkshire Hathaway, which is a holding company that owns other companies such as Geico, Duracell, and Dairy Queen. Needless to say, there's a lot the rest of us can learn from him, even if our only goal is saving for retirement.
How do celebrities invest their money?
Celebrities don't invest differently than the average person just because they're celebrities. Aside from using the best brokerage accounts, they still just invest in things they're interested in or that they hope will be profitable. This could range from investing money into startup companies that align with their strategies to investing in real estate. The difference is that celebrities tend to have more income than the average person and often deal with investments worth millions of dollars instead of hundreds or thousands of dollars.
Where do billionaires keep their money?
Billionaires don't typically have billions of dollars of cash just sitting around in one of the best savings accounts. But they still use banks and other financial institutions to store their money. However, most of their wealth is likely to be tied up in different investments and items they own. This could include their companies, properties, and other assets.
The bottom line
If you want to follow in the footsteps of these wildly successful celebs, you'll want to start learning how to invest money ASAP. Although saving money and paying off your debts are also important financial goals, it's equally important to plan for your future by investing money that can grow over time. Nobody expects you to become an investment mogul overnight. Start small, by checking out some of the best investment apps that can help you get a handle on investing.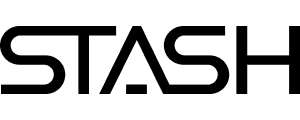 Stash Benefits
Get $20 to make your first investment
Invest in stocks, bonds, and ETFs
Fractional shares available
Start investing with just $5
Paid Non-Client Promotion