Once the COVID-19 pandemic forced many of the country's employees to work remotely, a lot of people were convinced they would never return to the office.
In fact, many workers love having the option to work remotely. These types of jobs offer the convenience of working from home at a good job that allows you to continue to grow your wealth and your career.
However, some CEOs are ordering employees to return to the office. Here are the most out-of-touch things 10 they've said about remote work.
Earn money online by taking surveys
$55,000 might sound crazy … but with a company called Survey Junkie, it's possible to get your share of it every day by taking their simple surveys.
While it might sound strange, these "market research" surveys are a known way to make extra cash online. Of course, they won't make you rich … but if you have some extra free time, the money you earn could be enough to cover gas, groceries, coffee, and more!
Follow these simple steps to get your share of $55,000:
Take surveys.
Repeat daily and get paid!
Sign up here and share your opinion on these companies with simple surveys. Survey Junkie has paid out over $76 million to date.
P.S.: You can cash out with as little as $5 through PayPal or bank transfer, or transfer to gift cards from a number of stores.
Get your share of $55,000 daily by signing up here
SPONSORED
People got lazy during the pandemic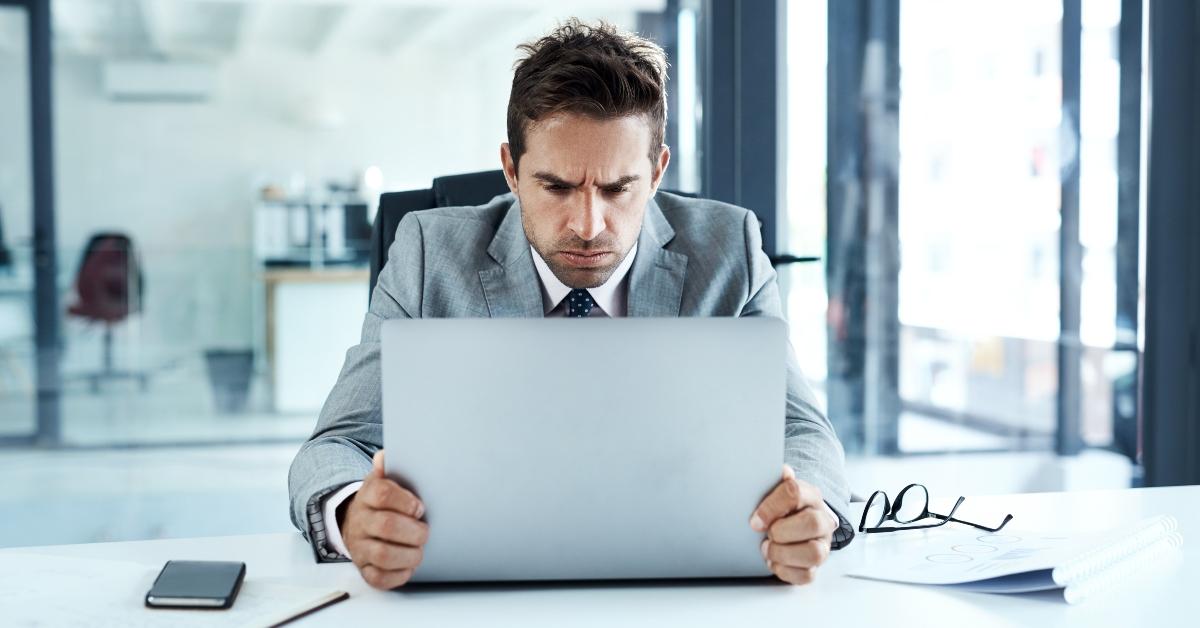 Speaking at a conference in California, Frontier Airlines CEO Barry Biffle told audience members how unproductive he thinks society has been since going remote.
"This isn't just a Frontier thing, this is society-wide," Biffle said. "We got lazy in COVID. I mean seriously, people are still allowing people to work from home, all this silliness, right? All that's out the window. So, we need to get people back in the office."
Biffle added that workers are "not as productive" now as they were in 2019 before the pandemic.
Remote workers can't be good leaders
Jamie Dimon has been the CEO of JPMorgan Chase since 2005. A lot has changed since then, but his approach to management has not.
"I don't know how you can be a leader and not be completely accessible to your people. I do not believe you can be a leader and not be accessible to your people," Dimon told the Economist in July.
Some JPMorgan Chase employees complained when leadership began calling them back into the office. However, it had no effect on Dimon's perspective.
"I completely understand why someone doesn't want to commute an hour and a half every day," he said. "Totally get it. Doesn't mean they have to have a job here either."
Remote work hinders innovation
Ellen Kullman became the CEO of 3-D printing technology company Carbon at the end of 2019, just before the pandemic took over.
She told the Wall Street Journal that true innovation can only happen when people are working together in person.
"What I worry about the most is innovation. Innovation is hard to schedule — it's impossible to schedule," she said.
Resolve $10,000 or more of your debt
Credit card debt is suffocating. It constantly weighs on your mind and controls every choice you make. You can end up emotionally and even physically drained from it. And even though you make regular payments, it feels like you can never make any progress because of the interest.
National Debt Relief could help you resolve your credit card debt with an affordable plan that works for you. Just tell them your situation, then find out your debt relief options.
How to get National Debt Relief to help you resolve your debt: Sign up for a free debt assessment here. (Do not skip this step!) By signing up for a free assessment, National Debt Relief can assist you in settling your debt, but only if you schedule the assessment.
Workers perform better in the office
Mark Zuckerberg was highly supportive of remote work during 2020 and 2021.
The Meta CEO said in an employee memo that it made him more productive and allowed him to spend more time with his family — which made him happier. He even suggested he would work remotely for half of the year.
However, his tune changed significantly by 2023, when the company called workers back to the office and laid off others.
In a March 2023 company update, Zuckerberg wrote, "Our early analysis of performance data suggests that engineers who either joined Meta in-person and then transferred to remote or remained in-person performed better on average than people who joined remotely."
Collective success requires individual sacrifices
Snap CEO Evan Spiegel championed remote work when the pandemic began. According to the Wall Street Journal, he even told his team in 2020 that he wouldn't return to the office.
Flash forward to the end of 2022, when Spiegel ordered employees to return to the office. He suggested that individual needs weren't as important as the company's success.
"I believe that spending more time together in person will help us to achieve our full potential," Spiegel wrote in an internal memo. "What each of us may sacrifice in terms of our individual convenience, I believe we will reap in terms of our collective success."
Remote work is morally wrong
It's no secret that Twitter CEO Elon Musk has issues with remote work. In a May interview with CNBC, he laid out his true feelings, calling the idea of remote work "morally wrong."
He said, "There are some exceptions, but I kinda think the whole notion of work-from-home is a bit like the fake Marie Antoinette quote, 'Let them eat cake.'"
Musk noted that people who make food "can't work from home, the people that come fix your house, they can't work from home. But you can? Does that seem morally right? That's messed up," Musk added.
He added that it's "not just a productivity thing, I think it's morally wrong," he said.
Zoom hinders collaboration
It seems natural that Zoom CEO Eric Yuan was a big supporter of remote work early in the pandemic. His business thrived on other companies using his technology to conduct business from home.
However, in August, Yuan told his employees to return to the office.
"We cannot debate each other well because everyone tends to be very friendly when you join a Zoom call," he said.
Remote workers aren't as successful
Marc Benioff, the CEO of Salesforce, is yet another leader who made a 180. After the pandemic began, he supported remote work and even went so far as to declare the traditional 9-to-5 workday "dead."
He said that mandates forcing workers to return to the office "are never going to work."
But in February, internal Slack messages suggested that Salesforce employees were being required to come back. And Benioff eventually said it was because remote workers aren't as successful.
"For our new employees who are coming in, we know empirically that they do better if they're in the office, meeting people, being onboarded, being trained. And if they are at home and not going through that process, we don't think they're as successful," he said on the "On With Kara Swisher" podcast.
Nothing can replace in-person connection
Bob Iger returned as Disney CEO in November 2022 and told employees to return to the office starting March 1.
He said in an employee email that it was because people can only be creative and connect with others while working together in person:
"As I've been meeting with teams throughout the company over the past few months, I've been reminded of the tremendous value in being together with the people you work with," he wrote. 
"In a creative business like ours, nothing can replace the ability to connect, observe, and create with peers that comes from being physically together, nor the opportunity to grow professionally by learning from leaders and mentors."
Earn up to $75/hour working from home
Bookkeeping is a basic (but powerful) way to earn money online.
And while $75/hour might sound like a lot of money, the data backs it up: Thanks to its high profit, low cost nature, Foundr Magazine has described it as one of the most profitable businesses you can start …
Plus, data from a 2021 survey by Intuit shows that the average hourly rate for this in-demand skill jumped from $69/hour to $75/hour! This unique skill can help you supplement your existing income … or even replace your current job.
Start learning how to launch a bookkeeping business by taking this free 3-class intro from Bookkeepers.com. The classes cover:
How you can own a virtual bookkeeping business.
What it takes to run a profitable virtual bookkeeping business.
How to land high paying clients … even if you've never done bookkeeping!
BTW: You don't need to be a math savant or even have an accounting degree. Like anything, it does take work, but you can be successful even if you're busy with kids, family, or a regular 9-5 job.
It's not just about you
Rounding out the list is Jake Wood, CEO of corporate philanthropy company Groundswell. He wrote on LinkedIn in June that working for a company means it's not all about your individual needs or abilities.
"I can understand the employee's perspective, but I think it's lacking something critical: It's not just about you," he wrote. 
"What do I mean by that? You might be able to execute your work on time and to standard in a remote environment. But what about your colleagues? Absent your presence, leadership, mentorship — can they thrive?"
Bottom line
Plenty of CEOs have said workers are less productive at home and that they want employees back in the office. The good news is that other bosses disagree. 
If you want to find a work-from-home job that helps you stop living paycheck to paycheck, the opportunities are still out there — and probably will be for some time.
National Debt Relief Benefits
No upfront fees
One-on-one evaluation with a debt counseling expert
For people with $7,500 in unsecured debts and up