Maintaining a good working relationship with a boss can be tricky. Maybe your personalities just clash or perhaps your manager just isn't the right fit for the job.
In most cases, though, if you're having a hard time communicating with them, it's wise to start by taking a good look at your own behavior.
We'll explain the 15 most common mistakes employees make when it comes to interacting with upper management at work.
Coming up with problems, not solutions
Your boss might be the right person to come to when there's a problem at work, but it's easy to get tired of constantly fielding complaints.
Build a reputation as a problem solver by focusing on solutions, not as someone who constantly brings up issues without doing anything to resolve them.
Reacting poorly to feedback
When your boss gives you valuable feedback, try not to react defensively. After all, it's hard to advance in a career if you don't get honest feedback.
Accept feedback in the spirit with which it's given. Don't take it personally, and remember that bosses need to offer feedback so you can grow.
Not asking for help sooner
Whether you're submitting a time off request or realizing you can't finish a project by the deadline, talk to your manager sooner rather than later.
Delaying a request or putting off asking for help creates more hassle for everyone, especially for managers who have to coordinate schedules and make work assignments.
Complaining about coworkers
For the most part, it's fine to let your boss know if someone else is causing problems at work (managers are supposed to manage people, after all). Just make sure you don't go out of your way to complain constantly about your coworkers.
Managers have an understandably hard time with people who refuse to be team players or accept responsibility for their work.
Not expressing your communication preferences
Ideally, your boss should ask you how you prefer to take feedback and accept praise. For instance, some people are motivated by public shoutouts while others find them completely humiliating.
But whether your boss asks or not, you can take the initiative to let them know what communication style you need them to use so you can be an effective, efficient employee.
Beating around the bush
Are you falling behind on deadlines? Have you noticed a problem with your workplace culture that needs to be addressed?
If your manager is the right person to approach with an issue like that, clue them in clearly and directly.
Hinting at a problem isn't enough. Your manager can't help if you don't ask them for that help with no room for misinterpretation.
Going over your boss's head
Every once in a while, it's necessary to talk to someone higher up the chain instead of speaking with your boss first. But unless you absolutely have to go over your boss's head, don't do it.
It undermines your boss's position and can make them feel like you don't trust them, which can seriously damage your relationship.
Relying on hearsay
If you're going to talk to your manager about an issue, make sure you have all the facts first. Reporting a problem that isn't actually a problem definitely won't endear you to your boss.
It can also give you a reputation as someone who acts on impulse — not the best quality to bring to the table.
Focusing on your weaknesses
Constantly putting yourself down around your boss is a great way to get overlooked for promotions in a hurry.
While you want to balance self-confidence with humility, it's okay to show your boss that you know where you're doing well and how you can benefit the team as a whole.
Not preparing for meetings
Before you head to a meeting with your boss, make sure you know what you're there to talk about.
If you're approaching your boss with a concern, review what you want to say (and how you want to say it) beforehand so you don't waste anyone's time.
Whenever possible, send meeting participants an agenda beforehand. It gives your boss time to prepare and ensures that none of your concerns get overlooked.
Failing to follow up
If your manager gives you an assignment or asks you to check in with them about a project, make sure you follow up instead of waiting for them to get in touch first.
You'll exhibit two of the most important work qualities: proactivity and responsibility. You'll also show your boss that you respect their time.
Not asking for advice
As important as it is for you to bring solutions instead of problems to your boss, it's also crucial to know when to ask directly for your boss's guidance.
Their unique perspective can help you solve problems you wouldn't have figured out on your own.
Try to strike a balance between directly getting your boss's advice and bringing your solutions to the table.
Interrupting your boss or team members
No one enjoys being constantly interrupted. Interrupting someone is a great way to make them feel disrespected or belittled, two things you never want to do to your boss.
Frequent interrupters also aren't very good listeners, which isn't exactly the mark of a stand-out employee.
Covering up a mistake
When a problem arises, get help for it immediately instead of trying to cover up your mistake.
Running away from a problem robs you of the opportunity to grow, and helping you learn is an essential part of your manager's job.
Hiding mistakes can also land you in legal hot water and trip up the rest of your team — it's a bad idea all around.
Relying on them for advancement
Hoping to get promoted? Don't sit back and wait for your manager to come to you. Instead, schedule frequent (and proactive) conversations with your boss about your career progress.
While your manager cares about your career, they likely don't care about it as much as you. Do your part to work toward a promotion or raise instead of shoving the job off to someone else.
Bottom line
If you catch yourself making any of the mistakes, don't get too down in the dumps — these are common mistakes after all.
Do what you can right now to counteract some of these behaviors so you can get along better with your boss — and maybe even boost your bank account with a raise or promotion.
Remember, while your boss needs to do their own heavy lifting to cultivate solid relationships with their direct reports, you don't have to wait for their initiative to start improving on your own.

Search Over 80,000 Care and Service-Related Jobs
Connect with paying families looking for care and service-related work. Available jobs include child care, tutoring, senior care, pet care, and housekeeping.
Sign up for Care.com now
Earn Great Pay Working From Home
Free 3-class intro teaches you how to launch a bookkeeping business
Access the training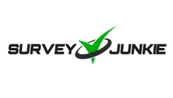 Earn Cash Taking Surveys
Join a community of 20M+ lifetime members who have been paid $76 million to date.
Sign up today