September is the start of fall and cooler weather, which may mean packing your freezer and fridge with some last-minute summer treats or comfort-food dinners for autumn.
So, get your membership card and a great credit card for Costco purchases and head out to grab these deals. Unless otherwise noted, they are available from Aug. 31 to Sept. 25. Also, note that prices and availability may vary depending on where you live.
Dumplings
If you haven't tried Korean-style dumplings, now may be a great time to take advantage of a Costco deal. The Bibigo Beef Bulgogi Mandu comes in a 3-pound bag for $11.49, which is $3.50 off the typical sale price.
Pro tip: If you try something new and don't like it, Costco has a generous return policy. Bring your item to the customer service desk for a refund. Just be aware that there are some restrictions that apply to returns.
Steaks
Steaks can be great when you're trying to get a few more grilling days out of the summer or want to cook something warm on a crisp fall night.
Costco is offering an eight-count of Swift USDA Prime Boneless Beef Steaks in assorted cuts for $129.99. The price includes a $20 discount until Sept. 4. Cuts include rib-eyes, sirloins, and tenderloin filets.
Smoothies
Parents packing lunches may be thankful for a discount on Danimals at Costco. The 36-count Dannon Danimals Organic Variety Pack Smoothies will set you back $11.80, including a $4.10 discount.
Be aware that the deal on the variety pack — which includes strawberry and strawberry banana — is only available in Costco warehouses.
Shrimp
Costco has some great deals on shrimp, and you can grab a 2-pound bag of Kirkland Signature Farm-Raised Cooked Shrimp, Tail-Off, Peeled and Deveined for only $18.99.
This is a great regular price on an item that is perfect for salads for work or pasta dinners that are paired with Costco's Kirkland Signature brand sauces.
Ice cream
Want one last summer treat before fall arrives? Try the My/Mo Mochi Ice Cream Variety Pack for $9.56, which includes $3.30 off the original price.
The 18-count variety pack has strawberry, vanilla bean, and sweet mango flavors. Head to your favorite local Costco to get the deal, as it isn't available online.
Soup
Few things are better than a warm bowl of tomato soup on a cool autumn night. Plus, you can even freeze soup to make sure you always have some on hand.
Pick up a two-pack of Harry's Organic Tomato Basil Soup for $9.86. That price includes a $3 discount. This deal is only available at your local Costco warehouse.
Chicken sausage
Check out Costco's deal on Amylu ABF Paleo Andouille Chicken Sausages for $13.54.
The deal, which is $4 the regular price, includes 16 sausage links. This deal is only for in-warehouse purchases, so be prepared to pick them up in person at your local Costco.
Baking sheets
If you plan to bake some of your frozen and fridge items, pick up the Nordic Ware Non-Stick Aluminum Baking Sheet 3-Piece Set for $23.99, which includes a $5 discount.
The sale includes two half-sheet pans and a quarter-sheet pan for all your baking and dinner needs. These pans are great for sheet pan dinners with meat and veggies, or to make sure your lasagna doesn't bubble over and burn on the bottom of your oven.
Bottom line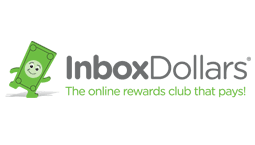 Inbox Dollars Benefits
Get a $5 bonus when you register with your email
You could earn money by taking surveys or making online searches
Over $80 million paid to members so far - how much can you earn?