There's no need to break the bank this holiday season. You can find the perfect gifts for everyone on your list for less than $30 each.
So don't stress about throwing your money away if you're a last-minute shopper. You can find all these gifts at Costco for an easy one-stop shopping experience.
Kitchen gear
Help friends prepare for all the holiday parties with gifts they will actually use.
Wine tumbler sets make excellent gifts for all your wine-loving friends. This gift is perfect on its own, but you can pair it with a bottle of their favorite wine if you really want to impress.
If you have a friend who loves to cook and entertain, they might enjoy a new set of decorative serving bowls or accessories for the grill.
Coffee gifts
Consider a coffee-related gift for your caffeine-loving friends and family members. You can buy their favorite flavored coffee syrups or new ones for them to try.
Add a package of their favorite coffee and a mug to create a thoughtful gift basket.
Blankets
A warm blanket makes the perfect gift for friends in colder climates. They will appreciate staying warm and cozy when the temperature drops.
People of all ages use blankets. Whether you are buying for kids or adults, this gift won't disappoint.
Plush blankets are easy to wrap too. You can wrap it as is or buy a large gift box if you want to keep them guessing until they open it.
Holiday decor
Holiday decor makes for a great gift. It is something they will use year after year. So, even if you're exchanging presents after the holidays, your friends can enjoy them again.
Gifting decorative snowmen or snow-covered holiday houses is a good way to share that white Christmas feeling if you — or the gift recipient — live in a warmer climate.
Spa gifts
A little self-care goes a long way. Help your friends relax with some personal care items.
Pamper them with face masks, luxurious body washes, and bath salts. You can grab a few items and make a personalized spa package if you want to go the extra mile.
To add a special touch, include a note for free babysitting, so they have time to use all the goodies you bought them.
Scented candles
Appeal to their senses with a great-smelling candle. If you've noticed candles adorning your friend's table or counters, you already know they'll love this gift.
If you aren't sure what scent they'd like, stick to the basics or choose one based on the design. Sometimes, the way a candle looks is just as important as how it smells.
You can wrap a single candle or add one to a self-care package for extra relaxation.
Candy
It's the season for sweets, and candy makes for a perfect stocking stuffer. You can also tie a piece on top of another present with a ribbon.
If you want to make candy its own gift, purchase an assortment to place in a gift box. Add some tissue paper for an extra touch.
Choose peppermint flavors and add a hot chocolate mix to make it a festive treat.
Craft supplies
Inspire creativity this holiday season for your crafty loved ones. Activity sets will keep the kids busy. Many children love receiving things to do, like paint-by-number or jewelry-making kits.
Crafty adults might appreciate markers or paints. You can create your own scrapbook kit with glue sticks, scissors, pens, markers, and whatever else you can find.
Winter clothing
A nice sweater will help your friends stay warm during the chilly season. If you don't know their size or style, you can opt for a pair of warm winter gloves. These are practical gifts that everyone living in cooler climates appreciates.
Gift cards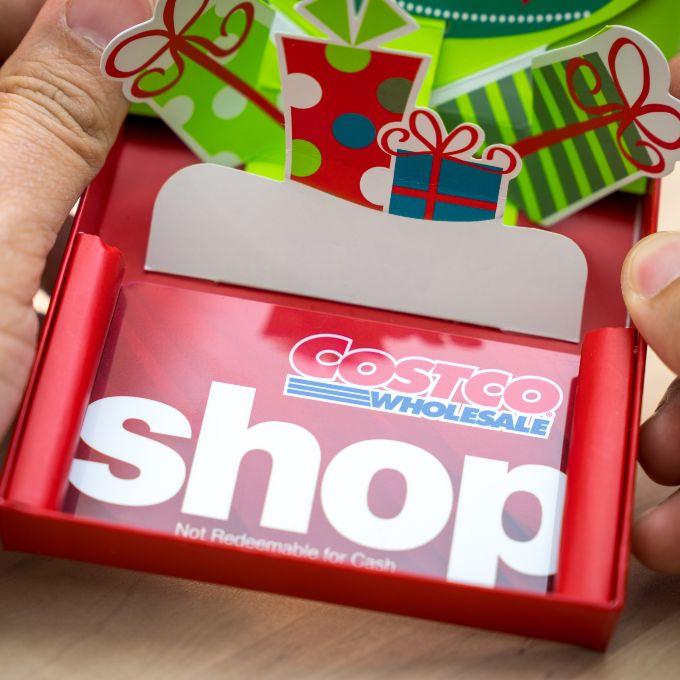 Everyone enjoys receiving gift cards. Take the guesswork out of shopping and let your friends and family members choose their own gifts.
You can buy a store gift card or one that offers an experience. A trip to the movies or session at the spa will give them something to look forward to that they might not have splurged for on their own.
Plushies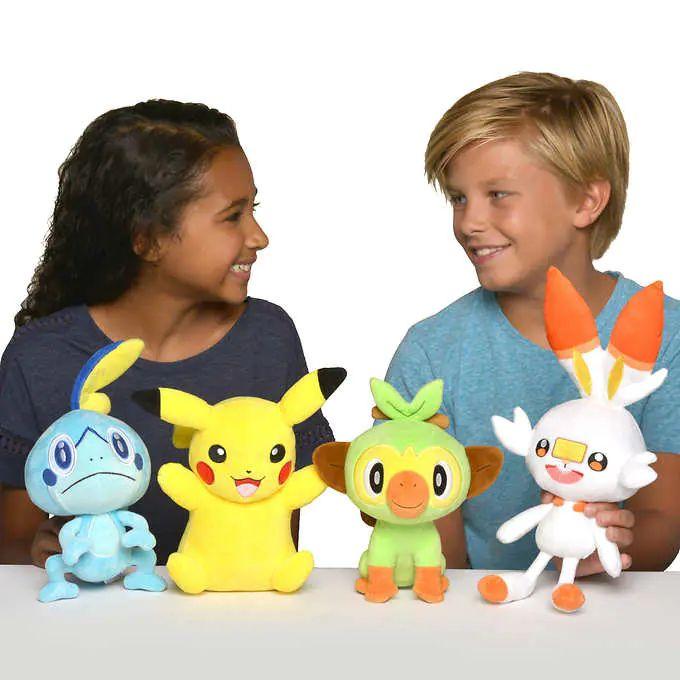 Plush toys are a popular gift for children. If you don't know what to get for the kids on your list, a new plush to cuddle is a safe bet. They come in all shapes and sizes.
There are many inexpensive options to choose from, and you can find one to fit just about any child's interests and preferences.
Photo gifts
If you want to add a personal touch, consider a photo gift. Something as simple as a framed photo can bring a smile to your loved one's face.
You can also create a photo ornament or mugs that showcase your favorite pictures. Choose photos of the two of you together or photographs of your child to gift to grandparents. You can upload and order right from home.
Games
Some people would rather participate in a fun activity than receive something they'll use once. You can gift a game and play it with them once the present exchange is over. It's something everyone can enjoy and extends the fun throughout the evening.
Buying something that results in spending time together is a win. Whether you're buying for friends or family members, they will appreciate the quality time.
Books
There's nothing like curling up to read a good book on a cold winter day. Encourage little ones to read with picture books or grab a new novel for your best friend.
For the chefs and bakers in your life, you can pick up a cookbook. If you want to make the gift extra special, include the ingredients for one of the recipes too.
Slippers
You can't go wrong with warm and cozy slippers. Anyone walking on hardwood floors in the winter knows how desirable slippers are. They are a popular holiday gift for a reason.
Take a peek at your loved one's shoes to check their size if you can. Many slippers fit a range of sizes, so you might still pull this one off if you can't.
Bottom line
You don't have to spend a fortune on holiday shopping. You can get your friends and family members gifts they will love for prices that will keep more money in your bank.
Don't forget the gift boxes and wrapping supplies while you are out. Presenting a beautifully packaged gift makes it all the more special.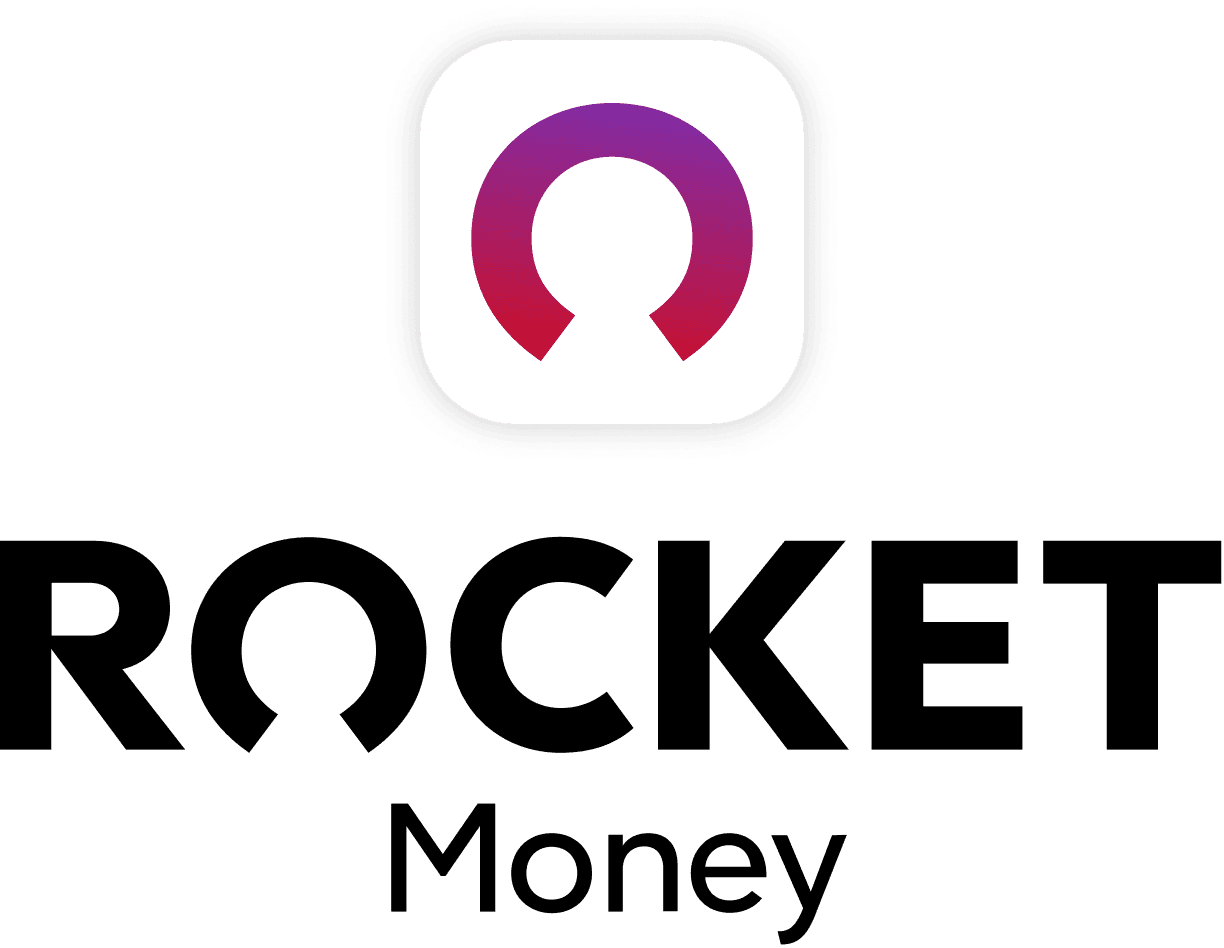 Rocket Money Benefits
Automatically find and cancel subscriptions
Slash your monthly phone, cable, and internet bills
Save an average of up to $720 a year