Millions of Americans love Costco, shopping there for everything from fresh seafood to car batteries. The company is known for its great deals that can save you money.
Some Costco members shop at the warehouse club every week. But others make more occasional visits. If you fall into the latter category, there are items you probably should consider buying every time you visit.
Here are the Costco deals always worth your attention because they are just too good to pass up.
Toilet paper
Would you plan a trip to Costco just for the toilet paper? Perhaps you should.
Buying toilet paper is one of the best investments you can make at Costco. It's possible to purchase a big package of 36 rolls of your favorite name-brand products, take them home, and put them on a shelf so you won't run out for a long time.
Clearly, many shoppers love this convenience: Reports indicate the company sells more than 1 billion rolls every year.
Peanut butter
Another Costco must-have is peanut butter. The retailer carries several name brands.
Costco is notable for peanut butter for several reasons. It's possible to find the organic varieties many shoppers want, and typically you can purchase them in large quantities as well. On top of this, Kirkland — the company's in-house brand name — offers high-quality peanut butter at a competitive price.
You'll also find other nut butters at Costco, such as almond butter.
Chips
Walking through the warehouse, you'll likely see at least a few aisles dedicated to snack foods, including chips. Costco offers a wide range of products, including large, family-size bags of chips from many of the most popular brands.
Buying from Costco offers another benefit — boxes of individual bags of chips perfect for soccer games or school and work lunches.
Cereal
Costco has an aisle dedicated to breakfast products, including cereal. You can get large quantities here in case you want to stock up and not have to think about cereal for a few weeks.
You can also buy variety packs of cereal in mini-boxes and cereal cups. Just add milk, and you have breakfast on the go.
Nuts
Costco is also noted for its large containers of nuts. From gourmet nut mixes to unsalted cashews, the company offers a range of products.
It's often possible to find Kirkland brand nuts that are organic and high-quality at a fraction of the cost of some of the larger brands. For those who love to bake or simply want to enjoy nuts as a snack, it's easy enough to find a wide range of options to select from here.
Frozen fruit
Costco's frozen section is impressive, thanks to the wide range of products it offers. Here, you can find organic and non-branded frozen fruits that are ideal for smoothies.
The retailer carries fruit mixes that are perfect to drop into the blender in the morning. Packages of frozen fruit can last in the freezer for months on end, saving you money compared to purchasing bulk fresh fruit that goes bad.
If you shop at Costco only occasionally, this is one purchase to consider making in large quantities.
Gas
No matter what the average price of gas is within your community, it is likely cheaper at Costco. The retailer prides itself in offering members access to affordable, high-quality gas.
So, although the price often is lower than the competition, the gas quality is on par with any other product you might buy elsewhere.
The hot dog deal
One of the most popular Costco deals isn't in the aisles of the store but rather in the food court. The company's $1.50 deal — which includes a quarter-pound all-beef hot dog and a 20-ounce soda with a refill — is a reason to visit in itself. The deal began in 1985 and the price has remained the same from the time it was introduced.
Even if you do not shop often at Costco, stop in for lunch and know you're saving money. For others, the 18-inch pizza, which costs just under $10, is also a great deal.
Rotisserie chicken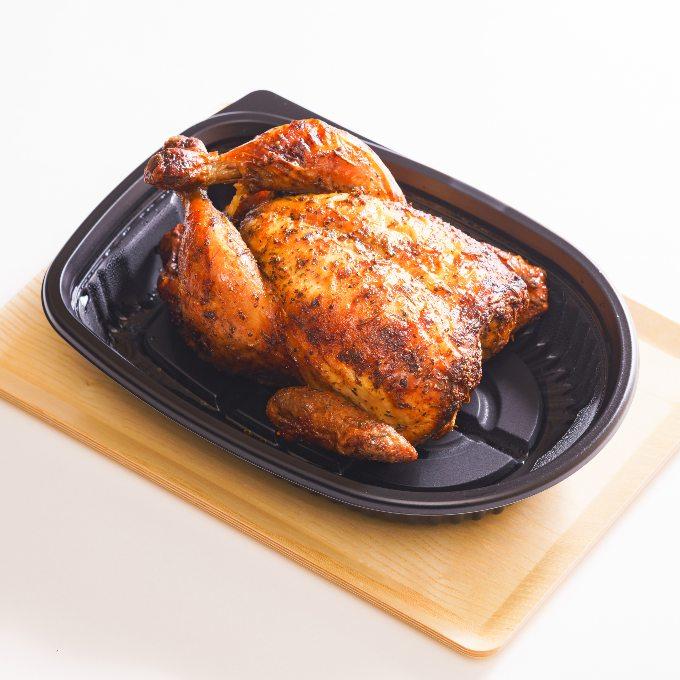 Costco also has a significant loss leader that could be perfect for dinner tonight — the $4.99 rotisserie chicken. The retailer cooks the chickens in-house and places them under a heat lamp to keep them warm for you.
The retailer keeps the price low to draw people in, helping it to boost sales of other products. It's a tasty, ready-to-go meal that's hard to beat.
Kirkland bacon
Kirkland bacon is another top reason to visit the store every few weeks. You can stock up on a package of 4 to 5 pounds at a great price.
The bacon is noted for its high quality, and the company often carries several types, such as hickory-smoked and thick cut. Although prices can fluctuate on this product, it seems to always be in stock and is a perfect way to fill up the freezer for a few weeks.
Kirkland olive oil
Tucked into the oil aisle is Kirkland-brand olive oil, which is considered one of the best options on the market. Although there are several products available, the company's organic, extra virgin olive oil wins special praise.
Pro tip: Shopping at Costco can save you a lot of cash. But you can make good deals even better by using one of the top credit cards for Costco shoppers.
Cheese
Costco has a large selection of cheeses, some of which may be hard to find at a local grocery store. Often, it's possible to buy a big chunk of cheese or a package of sliced cheeses for under $20. It's sure to last a few weeks.
Some are high-quality, imported cheeses, and you may even find some seasonal items too tempting not to purchase. Be sure to check out some of its most notable options, like Kerrygold or a whole wheel of Parmigiano.
Bottom line
Whether you stop in for the seasonal items, the bulk spices, or the bouquets of roses, a trip to Costco is nearly always worth it. The retailer offers great deals that can help you keep your bank account in great shape.
So, if you shop only occasionally at Costco, make sure to stock up on these items each time you visit.