When Costco began selling its Kirkland Signature golf balls seven years ago, it took the golf world by storm. They were such a hit with golfers that even the mighty Titleist, the top golf ball manufacturer, took notice and sued Costco for patent infringement.
Fortunately, the suit was settled, and Costco returned to selling its golf balls like hotcakes. In addition to helping you save money on groceries, the big-box juggernaut also offers a variety of golf and golf-related products that enthusiasts should know about. 
Kirkland Signature golf balls
Of course, we have to start with Kirkland Signature golf balls, Costco's first effort in the golf category. A pack of two dozen balls will set you back about $24.99. Compared with Titleist balls, that's a deal: A dozen Titleist Pro V1 balls run about $55.
Of course, professionals like Tiger Woods might not use them — he gets his Bridgestone edition for free — but they're a great deal for recreational players of the sport.
Kirkland Signature golf gloves
Level up your golf game with Kirkland Signature's leather glove four-pack. These gloves are made with high-quality Cabretta leather that's both durable and comfortable to wear.
The four-pack is a good deal at $29.99, as you'll pay only $3 less for a single pair of comparable Titleist gloves.
CaddyTek golf cart
Walking and using a pushcart on the golf course has become a popular way to play. The CaddyTek 3-wheel golf cart is a bargain at only $149.99. 
It has a lightweight design and easy-to-use features, while the swivel front wheel makes maneuvering easy and the sturdy frame keeps your bag secure. And did we mention the convenient beverage holder?
Nearly 2,500 reviewers gave this cart 4.7 out of 5 stars, praising its design, maneuverability, features, and value. It's certainly cheaper than an electric golf cart.
Dri Light Summit golf stand bag
Want to carry your clubs in style? Check out the Dri Light Summit golf stand bag for $159.99. 
This lightweight bag has a comfortable double strap, 14 dividers, and convenient pockets to store all your gear. And don't worry about unexpected rain showers — the bag is water-resistant.
This well-reviewed product is comparable to the Titleist Hybrid 14 stand bag, which will run you $265.00. Reviewers say it's more than worth the money, too.
Callaway Edge 10-piece golf club set
This sleek and stylish set of Callaway Edge golf clubs includes everything you need on the course: a driver, woods, hybrids, irons, wedges, and a putter, all with regular flex.
Over and over again, satisfied customers say that you can't beat the price of $549.99. One reviewer said their friends thought they'd spent at least $850, which tells you all you need to know. 
CaddyTek rangefinder
Have you ever struggled to judge distances on the course? If so, the CaddyTek golf laser rangefinder may be exactly what you need. 
This convenient gadget promises to measure distances up to 800 yards and even factor in slope for those tricky uphill and downhill shots.
Over 2,300 Costco members weighed in. Most appreciate its accuracy, ease of use, and $119.99 price which is cheaper than the competition by a longshot.
Voice Caddie Portable Launch Monitor
Want to track your metrics and use data to improve your swing? The SC300 portable launch monitor can help you track and analyze everything from apex to angle to spin (the latter only with the app). At $379.99, it utilizes the same technology as Doppler radar.
As for what customers appreciated about the Voice Caddie, they cited accuracy and price. "I saved $100 by buying it at Costco," one raved.
Equipment rack
No more tripping over clubs or rummaging through bags. The SafeRacks golf equipment rack is a hole-in-one for organization and is perfect for garages, basements, or any storage space. 
With three adjustable shelves and enough room for two golf bags, you can customize your setup to fit all your gear. Reviewers like the price ($159.99) and the fact that it's easy to put together.
Putting mat
Many avid golfers never want to miss a chance to practice their putting stroke, even if they're far away from the golf course. If that's you, you should pick up the Perfect Putting mat for at-home use. 
"I'm getting great use out of the Perfect Putting Mat," a satisfied reviewer noted. "Its compact design is perfect for the office and ball return system makes the time spent efficient."
Note that this item is subject to member pricing.
Arizona vacation
Ready to jet to a beautiful resort in a warm climate with 27 holes of golf right on the premises? Costco offers the perfect option: a vacation package at the Westin Kierland Resort & Spa. The package includes a rental car, too.
Costco members loved this vacation. "Beautiful resort in a great location," one gushed. "Walking distance to shops and restaurants. Golf course was amazing."
Florida vacation
If you're looking for a great golf vacation on the East Coast, Costco's vacation package to the Ritz-Carlton Sarasota is the luxe option you're looking for. 
This five-star hotel is located not only minutes from championship golf but also from some of the best beaches in the country.
Reviewers loved the location and the nearby dining and attractions. Note that the golf package may cost extra at the hotel.
Sunglasses
You know that the sun can be a nuisance when you're trying to make that six-foot birdie putt. Fortunately, Hobie Venice sunglasses can help with that. 
They have polarized lenses that reduce glare and a lightweight frame that will make sure you stay focused on your game.
Satisfied customers like the price ($53.99) and the way the shades kept the sun, wind, and the elements at bay.
Sunscreen
Want sunscreen that won't make you feel like there's a slimy layer of grease on your face? Neutrogena Ultra-Sheer Dry-Touch sunscreen provides SPF 55 protection and absorbs quickly.
At $15.99 for a two-pack, it's also water-resistant, so you won't have to worry about reapplying in the middle of a hot, sweaty round of golf. In fact, a reviewer who is also a golfer keeps the sunscreen on whenever they are out for a round because of that.
Golf umbrellas
The weather isn't always going to be perfect out on the course, which is why it's important to be prepared. 
Fortunately, Costco sells a two-pack of golf umbrellas for $49.99 from ShedRain, which are 62 inches wide. That's a surefire way to stay dry when it's raining at the 18th hole.
Compared to the player's folding umbrella that Titleist sells for $45, reviewers say these get the job done. For half the price, we're sold too.
Hand warmers
If you're a golf addict, you want to play year-round and it can get chilly out on the course in the cooler months. 
So, in addition to warm clothing, you may want to keep a stash of Little Hotties hand warmers in your golf bag. Costco sells a two-pack of 40 each for $34.99 so you'll be set all winter.
Customers who purchased this item said it works well in keeping hands warm during all kinds of athletic activity, which bodes well for golfers.
Bottom line
Costco is good for so much more than groceries, and that includes a plethora of items that every golfer needs. 
As with so many Costco products, you can get outfitted for less than you'd spend at the competition without sacrificing quality — and you won't have to make extra cash to support your hobby.
With talk of changing requirements for golf balls swirling in the golf world, the future may demand that new standards are implemented. But until then, Costco has you covered.

Get free, sustainable household products
Learn More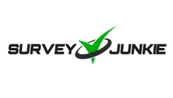 Learn More