While Costco offers many products and deals fans love, not everything at the famous bulk retailer is a hit.
Costco superfans will tell you that the store's rotisserie chicken is a safe bet or that the Kirkland Signature wines are surprisingly good for a store label.
But some Costco items can be a miss. Here are a few that some superfans will tell you it may be better to avoid wasting money on.
Get a protection plan on all your appliances
Did you know if your air conditioner stops working, your homeowner's insurance won't cover it? Same with plumbing, electrical issues, appliances, and more.
Whether or not you're a new homeowner, a home warranty from Choice Home Warranty could pick up the slack where insurance falls short and protect you against surprise expenses. If a covered system in your home breaks, you can call their hotline 24/7 to get it repaired.
For a limited time, you can get your first month free with a Single Payment home warranty plan.
SPONSORED
Mango smoothie
Costco recently replaced its berry smoothie at food courts nationwide with a new mango smoothie. But the mango version has been a miss with many fans, with many urging you to keep more money in your wallet and skip it altogether.
Some have described it as tasting like spoiled baby food, and even kids have rejected the less-than-tasty treat from the food court.
So, it may be better to stick with the traditional hot-dog-and-drink deal at the Costco food court before trying the mango smoothie.
Kirkland Signature Dishwasher Pacs
Keeping your dishes sparkling clean may not be the easiest thing to do if you buy the Kirkland Signature Dishwasher Pacs.
Some superfans have complained that the dishwasher pods don't get their dishes as clean as the name brands Costco carries, making this one product you can skip.
Produce
Produce can be hit-or-miss at Costco, depending on what you're looking for or how much you plan to use.
You may want to avoid Costco's produce section if you live alone or won't finish it quickly because it could spoil before you get through a bulk amount of bananas or pears.
---
SPONSORED
Stop overpaying when you shop online
Shopping online has its perks. It's super convenient, but it can be time consuming to find the best deals. Instead of hunting for coupon codes (that don't always work!) and opening tons of browser tabs comparing prices, you can try Capital One Shopping.
Capital One Shopping makes saving money effortless. Just add the browser extension and when you check out, it'll scour the internet for coupon codes to help you save cash. And before you check out at 25+ major retailers, Capital One Shopping will notify you with a friendly pop-up if the item you're buying is available cheaper somewhere else.
Capital One Shopping is free to use and won't show you ads. Add it today and stop overpaying! 1
Books
You may like picking up new books from Costco's book table, but books are one item where you may not save much buying them at the warehouse retailer.
Before you pick up a new book at Costco, compare the price with online retailers such as Amazon or Target. You might find you can get a better deal online than at Costco.
Kirkland Signature milk
Like other grocery stores, Costco has its store-brand version of milk that you can buy in a gallon jug.
But you might be surprised that a Kirkland Signature gallon of milk is more expensive than other retailers nearby. Compare the costs of a gallon at Costco to stores like Walmart or Target to see if you can get a better deal.
Kirkland Signature Bath Tissue
You may think toilet paper is toilet paper, but some superfans think you should ditch the Kirkland Signature stuff for other alternatives.
Toilet paper may be one of those items at Costco where it's better to spend a little more and get the name brand that will hold up better to the less popular store brand.
Salty foods
Some foods on Costco's shelves may be packed with extra sodium that you don't expect. For example, if you're trying to reduce your sodium intake, check the labels and skip the Beyond Burger patties.
One patty includes 17% of your daily recommended sodium intake compared to the Kirkland Signature Ground Sirloin Beef Patties, with only 4% of your daily recommended sodium intake.
Soda
You might think buying soda in bulk at Costco will save you money, but keep an eye on the per-unit cost.
Costco's prices may seem expensive because you're buying in bulk, but breaking down the price into a per-cost number can make comparing costs with other stores easier.
For example, a 24-pack of Coca-Cola at Walmart costs 52 cents per can, while a 35-pack of Coke at Costco costs 53 cents.
Bread
Like produce, Costco's bread can go bad quickly, so you'll want to make sure you'll use it all soon before it gets stale or moldy.
One of the issues with Costco's bread options is that you may have to pick two loaves and not one, so consider grabbing one loaf at the local grocery store instead.
---
SPONSORED
Earn 2% cash rewards at grocery stores and Costco
The Wells Fargo Active Cash ® Card (Rates and fees) is a powerful rewards card that allows you to earn unlimited 2% cash rewards on purchases — including on groceries, even at warehouse stores like Costco.

New cardholders can also earn a one-time cash rewards bonus — $200 cash rewards bonus after spending $500 in purchases in the first 3 months!
If you're looking for a powerful rewards card that offers an extended intro APR period, look no further, the Wells Fargo Active Cash ® Card checks that box too!
This card also offers an intro APR of 0% for 15 months from account opening on purchases and qualifying balance transfers (then 20.24%, 25.24%, or 29.99% Variable). Which is great for someone who wants a break from high interest rates, while still earning rewards.
The best part? There's no annual fee .
Click here to apply for the Wells Fargo Active Cash ® Card now.
Over-the-counter medications
Medications can have an expiration date just like food, so consider that when buying a bulk-size version of pain medication at Costco.
You also may want to do some comparison shopping when it comes to certain drugs, as you may be able to find the same amount for a cheaper price at another retailer.
Don't assume it will automatically be cheaper because you're buying it from Costco.
Kirkland Signature Protein Bars
Kirkland Signature has its own line of protein bars in different flavors, such as chocolate chip cookie dough, chocolate peanut butter, or brownie.
However, some superfans complained that the bars are hard compared to chewier name-brand versions or that the texture may differ from box to box.
Kirkland Signature Chicken Bakes
A highlight for some shoppers is the chicken bakes at the food court featuring chicken, cheese, bacon, and other ingredients stuffed in a pastry shell and toasted up at Costco.
On the other hand, the box of Kirkland Signature Chicken Bakes you can buy in the frozen foods section may not be up to the same food-court standards.
Instead, grab a fresh one on your way out the door and leave the frozen ones in the Costco freezer.
Fresh muffins
Another potential perishable is Costco's muffins from its bakery selection.
The muffins can be delicious and come in a variety of delicious flavors. But superfans complain that if you don't eat your dozen muffins quickly, they'll go bad, and you'll have to toss them.
Kirkland Signature beer
Kirkland Signature's store-labeled beer can be hit or miss, so be wary of it if you're worried about buying a pack. The store brand's light beer was such a miss that Costco discontinued it in 2018, possibly due to buyers rejecting it.
Bottom line
One of the great things about shopping at Costco is the store's generous return policy. If you don't like it, simply return it, and you'll get a refund.
Costco is also a great place to save money on everyday items you like, but you may want to make a list before you go in to stick to your budget.
Remember to try Costco's store label Kirkland Signature, which can also help you keep some extra cash in your pocket.
Lucrative, Flat-Rate Cash Rewards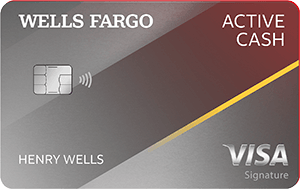 5.0
FinanceBuzz writers and editors score cards based on a number of objective features as well as our expert editorial assessment. Our partners do not influence how we rate products.
Current Offer
$200 cash rewards bonus after spending $500 in purchases in the first 3 months
Rewards Rate
Earn 2% cash rewards on purchases