Costco is known for keeping prices low while still offering high-quality products, which is why its memberships are so popular with consumers. However, there's been speculation that the big-box juggernaut is going to raise membership prices.
Such a move wouldn't be surprising, given that price hikes are ubiquitous throughout the economy right now.
Recently, Costco announced it won't be bumping up the annual fee after all — at least for the time being. But don't put away your list of money-saving Costco shopping hacks, because other prices are indeed rising.
Membership fees aren't increasing — for now
In order to shop the entirety of Costco warehouses, customers must be cardholding members of the chain. That means they either pay $60 annually for the Gold Star membership or $120 for the Executive membership.
For the most part, people don't complain too much about this cost, as the discounts Costco offers make up for the annual fee.
While inflation is running rampant in nearly every sector, Costco bigwigs revealed in their most recent earnings call that they are not pulling the trigger on a price increase right now.
"Given the current macro environment, the historically high inflation, and the burden it's having on our members and all consumers in general, we think increasing our membership fee today ahead of our typical timing is not the right time," said Bob Nelson, senior vice president, financial planning and investor relations. "We will let you know, however, when that changes."
So, devotees of Costco can breathe a sigh of relief for now. Still, since Costco has increased the cost of membership in the past — and given Nelson's use of the word "when" instead of "if" — it's wise to stay vigilant.
Costco has a history of membership fee increases
The last time Costco hiked membership fees was back in 2017, when they rose from $55 to $60 per year for Gold Star cardholders and $110 to $120 annually for Executive members.
That was far from the first time Costco implemented a price increase, however.
Previously, Costco increased the cost of membership by the same amount back in 2011, and did the same in 2006, 2000, 1998, 1995, and 1992. When the first Costco warehouse opened its doors in 1983, the Gold Star membership cost a mere $25.
Given the retailer's history and recent remarks, it's likely that Costco will raise the cost of both memberships again at some point. But for now, it seems Costco's awareness of how folks are struggling is responsible for the retailer pressing pause on membership fee hikes.
It is likely that given Costco's history, the next hike will be $5 and $10. While every penny certainly counts in this economy, such a rise is arguably not going to be a huge hit to most wallets.
Some Costco products have increased in price
While membership fees are frozen for now, there are some items that have become more expensive at Costco warehouses. This isn't a surprising move, as Costco is just as subject to inflationary pressures as anyone else.
Two popular items that are pricier at the Costco bakery are croissants and muffins, as noted by Nelson during the earnings call.
"Reluctantly, we took up the price of our muffins and our croissants, I think, $1 as the price of a lot of those raw materials have continued to escalate to two times and three times and four times what they were last year," he said.
Kirkland Signature Croissants — sold in a 12-pack — are now $5.99, up from $4.99. A six-pack of Kirkland Signature Muffins will set you back $8.99 instead of $7.99.
Additionally, Costco is charging members more for its Kirkland Danishes, which now set you back $11.99 for eight, up from $9.99. You'll also pay more for half-sheet cakes, which have been bumped to $24.99, up from $19.99.
At the Costco Food Court, you'll also fork over more cash for two fan-favorite offerings: the chicken bake and the refillable cup of soda. The chicken bake is now $3.99, up from $2.99. A 20-ounce cup of soda is 69 cents, up from 59 cents.
While these may be significant price increases, you'd be hard-pressed to find comparable items for the same or lower prices elsewhere.
Meanwhile, other prices are not increasing
One thing that is not increasing in price at Costco is the iconic $1.50 all-beef hot dog and 20-ounce soda combo. The price has remained the same since Costco first opened nearly four decades ago — and you know that the cost of living has dramatically increased since then.
However, Richard Galanti, chief financial officer, promises that you can still count on this cheap meal. "That $1.50 price point has been sacrosanct from the very beginning," he said. "It's become somewhat of a signature item for us."
Costco has previously taken measures it says were intended to keep its hot dog combo less expensive to produce, though. For one, it switched from Hebrew Nationals to an in-house hot dog back in 2009. Costco also swapped out Coke for Pepsi products.
Another beloved Costco staple will not be more expensive the next time you go shopping at the warehouse, and that's the $4.99 rotisserie chicken. This popular item costs less at Costco than pretty much anywhere else.
It's surprising that Costco has kept the cost of its rotisserie chicken steady, especially in the face of rising chicken costs across the board. The chicken bake has increased in price, after all. Still, like the hot dog combo, it appears that the rotisserie chicken is a "loss-leader" for the big-box store.
Other items that have reportedly increased in cost are bottled water, bacon, wagyu beef, and a brand of frozen chicken nuggets.
Bottom line
Given the current state of the global economy, Costco has had to evaluate whether it will raise the price of membership. While the retailer is holding steady for now, it has increased the cost of some fan favorites.
That means you will have to double your efforts to shop smart so you can avoid rising prices.
Whether that means stocking up when items are on sale or simply using one of the top credit cards for Costco shoppers, remember that some careful planning can shield you from the worst impacts of today's inflation.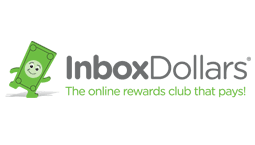 Inbox Dollars Benefits
Get a $5 bonus when you register with your email
You could earn money by taking surveys or making online searches
Over $80 million paid to members so far - how much can you earn?