Costco and Walmart may not have the same shopping experience, but they both help you save money on groceries. How much? That depends on what you plan on buying.
Remember, Costco is primarily a bulk-shopping experience, whereas Walmart is not. For the products that follow, we'll compare per-unit costs when the amounts per package vary by store.
We gathered prices from locations in Utah or South Carolina (depending on availability), the states whose grocery prices were closest to the national average in 2022. Check out some of these products at both Costco and Walmart to see which will save you money.
Get a protection plan on all your appliances
Did you know if your air conditioner stops working, your homeowner's insurance won't cover it? Same with plumbing, electrical issues, appliances, and more. Not being able to make repairs could leave you in a bad situation — but a home warranty could protect you against surprise expenses.
Whether you're a brand-new homeowner or you've owned your home for years, a plan from Choice Home Warranty could pick up the slack where homeowner's insurance falls short.
If a covered system in your home breaks down, you can call their hotline 24/7 for assistance to get it repaired. They have a network of over 15,000 technicians that can assist you, making sure any issue can be taken care of swiftly — without breaking the bank.
Not sure if it's for you? Rest easy: they were named one of the "Best Home Warranty Companies" by US News 360 Reviews and were awarded Best Company's 2020 Consumer's Choice Award. For a limited time, you can get your first month free when you sign up for a Single Payment home warranty plan.
SPONSORED
Organic eggs
First, let's compare Costco's 24 Kirkland Signature Organic Eggs and Walmart's 12 Marketside Organic Cage Free Large Brown Eggs.
Costco: $8.18 ($4.09 per dozen)
Walmart: $4.17
Winner: Costco wins this by 5 cents. This is a good example of why it's important to compare per-unit costs instead of overall prices.
Goldfish crackers
Now, we'll compare Costco's 45-count container of 1-ounce Goldfish cracker packs with Walmart's 12-count container.
Costco: $14.99 (33 cents per pack)
Walmart: $6.68 (56 cents per pack)
Winner: Costco wins big on this one, saving you 23 cents per pack to keep your kids happy with a yummy on-the-go snack.
Store-brand toilet paper
Costco carries a 30-pack of 2-ply Kirkland Signature Bath Tissue. Walmart carries a 30-pack of Great Value Ultra Strong Toilet Paper.
Costco: $23.39 (78 cents per roll)
Walmart: $29.68 (99 cents per roll)
Winner: Costco wins. In fact, the Kirkland Signature toilet paper includes more sheets per roll, with 380 to Great Value's 286.
---
SPONSORED
Stop overpaying when you shop online
Shopping online has its perks. It's super convenient, but it can be time consuming to find the best deals. Instead of hunting for coupon codes (that don't always work!) and opening tons of browser tabs comparing prices, you can try Capital One Shopping.
Capital One Shopping makes saving money effortless. Just add the browser extension and when you check out, it'll scour the internet for coupon codes to help you save cash. And before you check out at 25+ major retailers, Capital One Shopping will notify you with a friendly pop-up if the item you're buying is available cheaper somewhere else.
Capital One Shopping is free to use and won't show you ads. Add it today and stop overpaying! 1
Diapers
Now we're comparing Huggies Plus Diapers in size 2. Both retailers sell a package of 192 diapers.
Costco: $44.99
Walmart: $65
Winner: Costco is clearly the winner here, which can be important for parents on a budget.
Apple Watch
Both Costco and Walmart carry the second-generation Apple Watch SE (2nd Generation).
Costco: $239
Walmart: $249
Winner: Costco barely wins this one, so it may be a good idea to compare color availability and additional perks, like warranties, both stores may offer.
Portable blender
Costco sells the BlendJet 2 Portable Blender in a two-pack while Walmart sells them individually. Costco sells 16-ounce units compared to Walmart's 20-ounce units.
Costco: $79.99 ($40 per unit)
Walmart: $49.98
Winner: On a per-unit cost, Costco wins this one. But there are other factors to consider, such as the number of blenders you need and the size of the units.
Whole milk
Costco and Walmart's in-house brands (Kirkland Signature and Great Value, respectively) both sell gallons of whole milk.
Costco: $4.32
Walmart: $2.96
Winner: Walmart wins by quite a lot when it comes to this refrigerator staple.
Sugar
Both Walmart and Costco offer C&H; Pure Cane Sugar in a 10-pound bag.
Costco: $9.49
Walmart: $8.36
Winner: Walmart is the winner here. In either case, you may want to choose smaller packs of staples like sugar and flour if you use them sparingly.
Laundry detergent
Costco and Walmart both carry Tide Pods with Ultra Oxi HE Laundry Detergent Pods in a pack of 104 pods.
Costco: $29.99 (29 cents per pod)
Walmart: $45.99 (45 cents per pod)
Winner: Costco will save you money on Tide Pods, but note that Walmart has a larger variety of laundry detergents.
---
SPONSORED
Earn 2% cash rewards at grocery stores and Costco
The Wells Fargo Active Cash ® Card (Rates and fees) is a powerful rewards card that allows you to earn unlimited 2% cash rewards on purchases — including on groceries, even at warehouse stores like Costco.

New cardholders can also earn a one-time cash rewards bonus — $200 cash rewards bonus after spending $500 in purchases in the first 3 months!
If you're looking for a powerful rewards card that offers an extended intro APR period, look no further, the Wells Fargo Active Cash ® Card checks that box too!
This card also offers an intro APR of 0% for 15 months from account opening on purchases and qualifying balance transfers (then 20.24%, 25.24%, or 29.99% Variable). Which is great for someone who wants a break from high interest rates, while still earning rewards.
The best part? There's no annual fee .
Click here to apply for the Wells Fargo Active Cash ® Card now.
Frozen berries
You can get a four-pound bag of Kirkland Signature Three-Berry Blend at Costco compared to a one-pound bag of Great Value Berry Medley at Walmart.
Costco: $17.54 ($4.39 per pound)
Walmart: $4.24
Winner: Walmart beats Costco on these berries. You may want to use them in smoothies.
Apples
You'll find a four-pound bag of Honeycrisp apples at Costco and a three-pound bag of Honeycrisp apples at Walmart.
Costco: $9.70 ($2.43 per pound)
Walmart: $6.73 ($2.24 per pound)
Winner: Walmart is the winner here, but there are some additional factors you may want to consider. One store may have better produce than the other, and Costco's four-pound bag may only be necessary for a large family.
Bulk dog food
Costco carries its in-store brand Kirkland Signature Adult Formula Chicken, Rice, and Vegetable Dog Food in a 40-pound bag. Walmart, on the other hand, offers Pure Balance Chicken & Brown Rice Recipe Dry Dog Food in a 30-pound bag.
Costco: $49.99 ($1.24 per pound)
Walmart: $41.68 ($1.39 per pound)
Winner: Costco has the advantage in this matchup, but Walmart has a larger variety of dog food.
Pasta sauce
Finally, let's compare Prego Traditional Low Sodium Pasta Sauce. Costco sells 45-ounce jars in a three-count pack, and Walmart sells individual 23.5-ounce jars.
Costco: $9.99 (7 cents per ounce)
Walmart: $2.38 (10 cents per ounce)
Winner: In a great example of bulk savings, Costco comes out on top.
Membership
Shopping at Costco requires a membership, compared to no membership required at Walmart. Costco charges $60 for Gold Star members or $120 for Executive members.
Winner: Walmart is clearly the winner here, but it's important to consider how much shopping in bulk can save you.
Bottom line
While you'll have to read the fine print, remember to compare per-unit costs when deciding between Costco or Walmart. Sometimes the bulk retailer saves you cash, and other times it's worth it to buy things individually at Walmart.
Want to save some extra cash? Make sure you're aware of these money-saving Costco hacks.
Lucrative, Flat-Rate Cash Rewards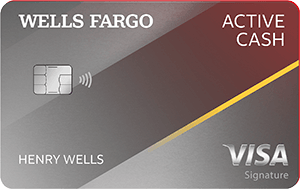 5.0
FinanceBuzz writers and editors score cards based on a number of objective features as well as our expert editorial assessment. Our partners do not influence how we rate products.
Current Offer
$200 cash rewards bonus after spending $500 in purchases in the first 3 months
Rewards Rate
Earn 2% cash rewards on purchases