The average American household has 22 devices in their home. If some of yours are languishing from lack of use, you can use Costco's Trade-Up program to convert your unused electronics to gift cards.
This is an environmentally conscious way to declutter and make some extra cash for groceries or holiday gifts. However, to get the most buck for your junk, you'll need to know a few particulars about Coscto's electronic trade-in program.
Here are the basics about how to evaluate, ship, and get a gift card in exchange for your old tech items.
Get a protection plan on all your appliances
Did you know if your air conditioner stops working, your homeowner's insurance won't cover it? Same with plumbing, electrical issues, appliances, and more. Not being able to make repairs could leave you in a bad situation — but a home warranty could protect you against surprise expenses.
Whether you're a brand-new homeowner or you've owned your home for years, a plan from Choice Home Warranty could pick up the slack where homeowner's insurance falls short.
If a covered system in your home breaks down, you can call their hotline 24/7 for assistance to get it repaired. They have a network of over 15,000 technicians that can assist you, making sure any issue can be taken care of swiftly — without breaking the bank.
Not sure if it's for you? Rest easy: they were named one of the "Best Home Warranty Companies" by US News 360 Reviews and were awarded Best Company's 2020 Consumer's Choice Award. For a limited time, you can get your first month free when you sign up for a Single Payment home warranty plan.
SPONSORED
Get gift cards in exchange for old tech
Costco's program allows you to trade in your old tech devices for Costco gift cards. Use these cards for groceries, tires, gas, or whatever else Costco sells. 
Gift cards work in person and online at Costco.com. You can't redeem gift cards for cash, though.
Use your device's serial number or IMEI to get an instant quote
Not sure how much you can get for your device? 
Find your device's serial number or IMEI and type it into partner Phobio's website to get an instant quote. (Look for these numbers on a sticker on the back of your device, go to your device settings, or dial *#06# for cell phones.)
Costco sends a prepaid box and shipping label
No box? No printer? No problem. When you trade in your laptop or other device, Costco sends you the appropriate-sized box, packing materials, and a shipping label to your doorstep. The box arrives in three to five business days.
Once you get your materials, carefully pack up your device and ship it back within three to five business days of receipt via courier drop-off. When Phobio receives the device, it will test it to verify its condition and value.
---
SPONSORED
Stop overpaying when you shop online
Shopping online has its perks. It's super convenient, but it can be time consuming to find the best deals. Instead of hunting for coupon codes (that don't always work!) and opening tons of browser tabs comparing prices, you can try Capital One Shopping.
Capital One Shopping makes saving money effortless. Just add the browser extension and when you check out, it'll scour the internet for coupon codes to help you save cash. And before you check out at 25+ major retailers, Capital One Shopping will notify you with a friendly pop-up if the item you're buying is available cheaper somewhere else.
Capital One Shopping is free to use and won't show you ads. Add it today and stop overpaying! 1
Windows and iOS devices are accepted
Costco doesn't just accept Apple devices. It accepts laptops that run on iOS or Windows. Most qualifying devices are laptop computers, but they take tablets, cell phones, and Apple watches as well.
No Chromebooks or desktops
Unfortunately, Google Chromebooks and desktop computers don't qualify for Costco's Trade-Up program. (Shipping a desktop computer would be a pain anyway.)
Devices must power on
To qualify as a trade-in, your tech device must still work in that it must power on. You must also include the power cord so the tester can verify this, as the battery will likely drain during shipping.
If your laptop is completely dead, take it to an e-waste facility for recycling instead.
Devices can't be damaged
If your kid stepped on your computer and broke the screen, it's probably headed for the recycling center rather than the Costco Trade-Up program. Devices must be undamaged to be traded in. However, reasonable wear and tear is acceptable.
Devices must be no more than five years old
Laptops and other tech in the Costco Trade-Up program get refurbished and resold, and your 1990-something iPod doesn't have much resale value these days. For this reason, Costco only accepts devices that are five years old and newer.
Erase your data first
This is a good cybersecurity best practice before sending your device off to someone you don't know.
If you're unsure how to wipe the data from your laptop, Costco's website gives you detailed instructions on how to do this for both Windows and iOS devices.
---
SPONSORED
Earn 2% cash rewards at grocery stores and Costco
The Wells Fargo Active Cash ® Card (Rates and fees) is a powerful rewards card that allows you to earn unlimited 2% cash rewards on purchases — including on groceries, even at warehouse stores like Costco.

New cardholders can also earn a one-time cash rewards bonus — $200 cash rewards bonus after spending $500 in purchases in the first 3 months!
If you're looking for a powerful rewards card that offers an extended intro APR period, look no further, the Wells Fargo Active Cash ® Card checks that box too!
This card also offers an intro APR of 0% for 15 months from account opening on purchases and qualifying balance transfers (then 20.24%, 25.24%, or 29.99% Variable). Which is great for someone who wants a break from high interest rates, while still earning rewards.
The best part? There's no annual fee .
Click here to apply for the Wells Fargo Active Cash ® Card now.
There is some risk involved
While Costco's program is a relatively quick and convenient way to turn computers you don't need into gift cards you can use, it's not without its drawbacks. 
When shipping your tech, you risk it being damaged in transit or the tester not valuing your device for as much as you thought.
If you're willing to swap the convenience of a trade-in program for more certainty in getting a top price for your tech, you can sell the device to a third party on your own.
You can get a plastic card or a digital one
Once your trade-in is valued and processed (within 10 business days of receiving it), Costco will send your gift card. 
You can choose to get a physical gift card (which takes about seven to 10 business days to arrive by mail) or a digital gift card via email (which arrives in one to two business days).
Costco doesn't have the only tech trade-in program
Other retailers including Walmart, Best Buy, Amazon, and more, offer similar programs to give you gift cards in exchange for old tech. 
Each program has different stipulations on what types of devices qualify, so if Costco won't take your tech, you can see if another retailer will.
You may make more by selling your electronics to a third party
Costco's Trade-Up program is a convenient way to cash in your old tech, but if you're looking for top dollar and your device is in good shape, you may make more money if you spruce it up and sell it on your own.
Like used cars, laptops often sell for more to third parties via eBay or Facebook Marketplace than the trade-in value that retailers offer. So if you're set on getting top dollar for your electronic device, Costco's program might not be your best bet.
You'll help the environment
Many tech devices require rare earth elements to operate. Finding, extracting, and processing these substances is taxing on the environment. 
By refurbishing and recycling old laptops and other devices, you reduce the demand for these metals and your carbon footprint.
You don't need to be a Costco member to use the program
If you're not a Costco member, you can still trade in your tech for gift cards. And you don't need to be a member to use the cards either. 
If you're using a gift card, you can shop in Costco stores and at Costco.com without a membership. It's one of the greatest Costco hacks you can use at the popular warehouse club.
Bottom line
Costco's tech Trade-Up program is a quick, easy way to convert old laptops and other tech to gift cards. If you're looking to declutter your office, boost your grocery budget, or both, see if your old device qualifies for Costco's program.
If it's not the right type of device, don't worry — many retailers offer a similar program, so it's worth checking if other stores will exchange your tech for a gift card.
Costco's program has the dual benefit of putting a gift card in your wallet while keeping electronic waste out of landfills.
Lucrative, Flat-Rate Cash Rewards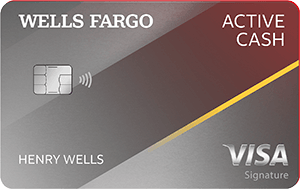 5.0
FinanceBuzz writers and editors score cards based on a number of objective features as well as our expert editorial assessment. Our partners do not influence how we rate products.
Current Offer
$200 cash rewards bonus after spending $500 in purchases in the first 3 months
Rewards Rate
Earn 2% cash rewards on purchases