As more Americans get close to retirement, they may be looking at how they can fit different benefits together to have a comfortable post-work life. This is especially important if you are forced to supplement your Social Security income.
But there are differences between the U.S. and other countries when it comes to retirement. Benefits like pensions, health care coverage, and even when you can retire could differ.
Curious to know what kind of retirement benefits you could get if you lived somewhere else? Here are a few examples around the world.
Australia
To benefit from Australia's pension system, you may need to find creative ways to make extra cash. That's because, starting in July 2023, you will need to be 67 years old before you can collect full benefits through the country's pension system.
On the other hand, you could be eligible for tax offsets depending on your age and income, as well as healthcare benefits and low-cost banking options.
Brazil
In 2019, Brazil went through a major overhaul of its government pension system. Employees used to be able to retire in their 50s to start collecting their pension. That age, however, was bumped up to 65 for men and 62 for women to make it harder to qualify to receive benefits.
Canada
The United States' neighbor to the north can be a good option for Americans who can get granted residency.
The country's old age security fund covers those who are 65 and older and have lived in Canada for at least 10 years. Even if you never worked or are still working, you could still be eligible.
The country's proximity to the U.S. also makes it a good option for American ex-pats who might want to retire somewhere else, particularly in a country that has universal health care.
China
China's retirement policy may include coverage for housing, healthcare, and a pension, but it's also seeing some growing pains. Or rather, it's a lack of growth-causing pains.
Because of China's former one-child policy, it no longer has the base of workers it needs to fund pensions and healthcare for retirees. That has caused China to reassess its retirement age for pension benefits, which sits at 60 for men and 50 to 55 for women depending on their occupation.
France
You can retire at 62 to start receiving pension benefits in France, but it may be better to start collecting at 65 in order to earn your maximum monthly benefits.
France also has a state-sponsored health care system, which makes it easier for residents to afford care or doctor visits. The cost of living for things like food and housing may also be more affordable than in other countries.
Japan
Japan has a difficult road with an aging population that plans to live long. In fact, in 2020, around 29% of the country's population was over the age of 65, putting a strain on the employment system in the country.
After all, it may be hard to support a retiring population with a low birth rate that can't keep up to replace workers. In response, the government has raised Japan's retirement age to 70 from 65.
Malaysia
The minimum retirement age in Malaysia is 60, which makes it lower than in other countries around the world. Pension funds can be used for things like housing costs and healthcare costs for residents who qualify. Private pensions from employers are not common there compared to other countries.
Norway
One of the upsides to living in Norway is the benefits that workers receive when it comes to the workplace. For example, Norwegians can get extra time and a higher percentage of their vacation pay if they are over 60 compared to their younger co-workers.
These benefits tend to make Norwegian workers more likely to work longer than their American counterparts. Norway also has a pension system for residents, but it may be complicated by different factors that go into determining payments.
Spain
If you're trying to reduce financial stress, consider retiring to Spain. It's considered one of the cheapest countries for retirees in western Europe, and its overall low crime rate makes it a good place to live. The country also has a national healthcare system for residents who need care as they age.
Sweden
Like other countries, Sweden has a pension system to help retirees, and there are several different funds retirees can pull money from for their post-work life.
Unlike the U.S., however, part of Sweden's pension system is privately funded. The country has also had recent debates about raising the age limit to account for a longer lifespan.
Switzerland
Switzerland has low taxes and a high standard of living, making it a good place for residents when they retire. And like other countries, it has a mandatory retirement age: 65 for men and 64 for women. At that point, you may be able to get your full payments as part of the country's national pension system.
United Kingdom
The U.K. used to have a default retirement age of 65, which was lifted in 2011. That has led to the average retirement age increasing in the country.
One thing working in your favor as a retiree is that you can begin collecting from the state pension fund even if you continue to work past retirement age. However, like Social Security in the U.S., monthly payments vary depending on when you decide to start collecting benefits.
Bottom line
Retirement can vary from country to country, and there could be specific qualifications when it comes to residency and employment history.
In addition to learning how to avoid throwing money away in retirement, becoming a resident of another country to take advantage of their retirement benefits could help you retire well for less.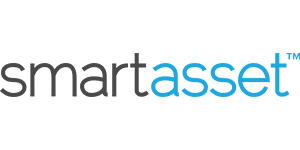 Smart Asset Benefits
Get matched with fiduciary financial advisors
Advisors are vetted and certified fiduciaries
Take the mystery out of retirement planning
Their matching tool is free
FinanceBuzz doesn't invest its money with this provider, but they are our referral partner. We get paid by them only if you click to them from our website and take a qualifying action (for example, opening an account.)