COVID-19 is changing how businesses operate across the country, including at the restaurants where we enjoy our favorite meals. Both business owners and customers are being affected by these changes, and it's unclear whether the old restaurant experience will ever return.

Restaurants have had to adjust and adapt to stay financially afloat, while customers have needed to acclimate to new guidelines and practices. Here, we'll look at how restaurant owners have figured out creative ways to make money to stay in business during the pandemic. We'll also look at 15 ways restaurants will change forever after COVID-19.
15 ways restaurants will change forever post-COVID-19
More outdoor seating options
Takeout isn't a new thing for a lot of restaurants, but relying on it so heavily because of the coronavirus pandemic may be a big change for restaurant owners. The Centers for Disease Control and Prevention (CDC) says eliminating the dine-in experience at restaurants and bars helps decrease the risk of germs spreading.
However, restaurants need the increased revenue that comes from in-person diners, not just delivery and takeout orders, so many have gotten creative with outdoor dining options. The CDC also indicates that dining outside at a restaurant may lower the risk of COVID-19 transmission as well. Because it's safer to have outdoor seating available than completely opening up the entire restaurant, it looks like outdoor seating is here to stay.
You may even see outdoor seating continue throughout the cooler months. As long as it's not snowing outside, outdoor heaters can keep diners warm and comfortable.
Fewer tables inside
If restaurants are going to focus on outdoor seating, it makes sense to change the layout inside the restaurant as well. Many restaurants have reopened their indoor dining areas, but seating is typically spread out. This leaves a lot of tables permanently empty as businesses do their best to follow social distancing guidelines published by the CDC.
Fewer tables may mean less profit for restaurants, but it could end up being a better experience for customers. Everyone gets their own semi-private space instead of being crowded into a building that's bursting at the seams with patrons.
Surcharges will become the norm
COVID-19 surcharges are a controversial topic. Basically, restaurants are charging an additional fee, called a COVID-19 surcharge, to make up for extra expenses associated with enhanced cleaning and sanitation practices. This may include expenses for personal protective equipment (PPE) for employees and increased purchases on sanitation supplies.
It should be noted that restaurant owners have had to foot these extra expenses themselves while already suffering from decreased revenue and the threat of closing down permanently. According to a recent FinanceBuzz survey on COVID-19 surcharges, 47% of Americans think it's fair for restaurants to add COVID-19 surcharges in some cases, including when they're added to help cover higher cleaning costs.
Although not everyone agrees with COVID-19 surcharges, it's clear that restaurant owners feel they need some way to recoup their increased costs during the pandemic. And because these costs might become a permanent fixture for restaurants, so too could COVID-19 surcharges.
More contactless options
In an effort to minimize contact between people and surfaces, restaurants are embracing contactless technology. Contactless credit cards aren't necessarily new forms of technology, but more people are likely turning to this technology to offer added protection when they're paying their bill. Similarly, restaurants are introducing new payment terminals to help reduce the risk to staff and patrons.
If you don't have to touch a payment terminal and a restaurant employee doesn't have to touch your card, the risk of coronavirus spreading is reduced. Contactless payment is also typically quicker than using cash or inserting your credit card, so it makes sense for restaurants to permanently adopt this technology. Most of the best credit cards for dining are now equipped with contactless technology, which makes it easier and safer for you to dine out.
No shared menus
To further reduce the risk of cross-contamination, restaurants have changed the way customers see what's available on their menus. The pile of laminated menus your server uses as they lead you to a table may be a thing of the past. That is, of course, unless each menu is sanitized after being used by a customer.
Perhaps a far simpler solution, though, is to use disposable, one-time-use menus. Typically printed on sheets of paper, it's easy for customers to grab a menu that's thrown out after they've ordered. If restaurants want to be more environmentally friendly, they can set up a QR code for their menus. Then each customer can easily scan the QR code and the menu will pop up on their compatible device. It's a win-win; no waste and no cross-contamination.
Getting rid of shared menus shouldn't be a huge blow to tech-savvy generations and may even save restaurants a bit of money.
Improved cleaning protocols
Improved cleaning protocols may be one of the most important changes many customers look for when they dine out. We all want to feel safe and comfortable, but we still have the desire to go out and be social.
Restaurants have had to make room in their budgets for increased cleaning measures, which have sometimes trickled down to the consumer in the form of COVID-19 surcharges. So there's an increased cost for restaurants and possibly an increased cost for consumers. However, it's hard to put a price on your safety, and if this is one way we can support local restaurants, it's probably well worth the extra charge.
No shared plates
Shared meals and dishes are a hallmark of many restaurants, but it might be time to head back to an appetizer, entree, and dessert menu meant for individuals. Because shared plates naturally encourage people to gather and be within close proximity to each other, it's counterproductive to reducing the spread of COVID-19.
This means restaurants will have to adjust, but it doesn't spell the end for popular customs like tapas. If you still want to order lots of small dishes with the party you've arrived with, it'll likely still be possible — especially if you're dining with your immediate family. Sharing tapas with strangers may not be an option, though.
Smaller menus
Restaurant owners need to cut down unnecessary costs, which includes streamlining their menus. With fewer customers dining in, it's essential to have menus that aren't too varied in case certain things aren't ordered as often. If you use ingredients that can be utilized in multiple dishes, it's easier to plan for what's on your menu.
Overall, this is a financial move for restaurants, but it shouldn't affect customers too much. Restaurant favorites should retain their places on the menu, but you might see some outlying dishes disappear.
Meal kits
If customers don't want to dine in but still want their food as fresh as possible, a meal kit is an excellent option. Meal kits are great ways to get food from the restaurant you love, but have it fresh in your home without worrying about dining out. Cooking a meal together can also be a fun activity for a family.
With the rise of meal kit delivery services, restaurant owners have seen an opportunity to offer something similar. This increases a restaurant's ability to sell its food, and wary customers still get to enjoy restaurant food without actually going to a restaurant.
More takeout options
If restaurants didn't offer takeout options before the pandemic, they almost certainly do now. Depending on where a restaurant was located, takeout may have been the only option for some businesses to sell their food. Most restaurants have been quick to adapt to this practice, whether new to them or not.
In general, takeout and delivery services were already becoming widely available around the world. Now, they've likely become a permanent part of society. More takeout options help keep restaurants running and it's a convenient alternative for customers who can't or don't want to dine in.
Less reliance on third-party delivery services
Most restaurants were caught unprepared for something as economically and socially devastating as COVID-19, but owners still had to adjust how they managed their businesses. As indoor dining areas closed, takeout and delivery options became essential factors in daily restaurant operations.
It may sound easy to simply partner with a company like Grubhub or DoorDash, but using the services of these delivery companies isn't always profitable for restaurants. Instead, it makes more sense to avoid fees from third-party delivery services and take care of things yourself. It's easier said than done, but more and more restaurants are becoming less reliant on these services as they fight for their bottom line.
Fewer servers
With fewer diners inside restaurants, there's no need to have as many servers. This is unfortunate if it means servers are laid off, but it also wouldn't make sense financially for restaurants to employ people they don't need.
Servers may be able to change positions at the restaurant to help with new responsibilities, like creating meal kits or extra sanitation and cleaning duties. However, that's mostly up to consumers and how often they're eating out.
Boxed meals for catering
Catered events can be a big deal for restaurants and they're another aspect of the restaurant business that's had to change because of the pandemic. A catered meal typically involves multiple containers of food that people will take from and put onto their plates in buffet-style fashion. This presents multiple problems concerning cross-contamination issues, which is why boxed meals are a better option.
With boxed meals for catering, there's no long line of people all getting food from the same source. You don't have to worry about using the same utensils to get the shared food, either. Instead, each box can have its own personal meal and utensils contained within. This way, restaurants can continue to fulfill catering orders as customers make them.
No grab-and-go utensils at quick-service restaurants
Fast-casual restaurants are known for their indoor areas where you can grab your utensils, napkins, straws, and anything else you need to enjoy your meal. To prevent cross-contamination, though, it's better that these areas are no longer publicly accessible.
Rather, you can request whatever you need from an employee so every customer isn't touching the same surfaces and increasing the risk of spreading COVID-19. This can actually save restaurants money because free, public supplies are typically taken without any thought, even if you don't need that many napkins or utensils. It's also not a big deal for customers to simply receive what they need when they're ordering or paying for their meals.
No soda machines
Soda machines in restaurants are common throughout the U.S. because it allows us to get as many free refills as we want during our visit to a restaurant. It also presents a risk of cross-contamination since plenty of people touch and use the soda machine throughout the day.
This is easily resolved by removing the soda machines completely from the public areas. This is common in some restaurants already, like Chick-fil-A, where the soda fountain is located behind the counter. If you want a refill, just ask an employee. With this strategy, it's a lot easier to control how many people are touching the soda machines at any given time. Restaurants can save money from fewer refills and customers aren't terribly inconvenienced. If anything, it's also healthier, unless you were using the machine to get water.
The final word on restaurants post-COVID-19
If you've seen a restaurant in your area close since the coronavirus pandemic started, it's unfortunately not an uncommon occurrence. More than 132,000 restaurants have closed since March, which is a staggering amount.
Still, restaurant owners are fighting to keep their businesses open every day and they're counting on customers to help them do it. Although we should expect a lot of recent changes within restaurants to remain permanent, it doesn't mean they'll completely affect our restaurant experience. Besides, we'd much rather restaurants stay open than undergo the alternative.
Lucrative, Flat-Rate Cash Rewards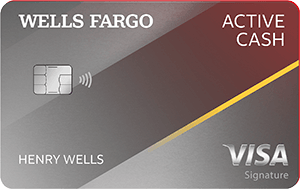 5.0
FinanceBuzz writers and editors score cards based on a number of objective features as well as our expert editorial assessment. Our partners do not influence how we rate products.
Current Offer
$200 cash rewards bonus after spending $500 in purchases in the first 3 months
Rewards Rate
Earn 2% cash rewards on purchases