States such as Florida and South Carolina get a lot of attention when people think about where to retire. Yet, there are incredible cities for retirees all over the U.S.
Options abound, whether you hope to retire early to a town with a cheap cost of living or plan to retire later in a place with a thriving senior population.
To help you plan for retirement, here are 15 U.S. cities that retirees love and why.
Coolidge, Arizona
Retirees looking for a hot, dry climate, natural beauty, and peace and quiet might consider Coolidge. Located in south-central Arizona, Coolidge is also home to Casa Grande Ruins National Monument, the first archaeological reserve in the U.S.
The area has a good-sized senior population (nearly 14% of all residents are 65 or older), and Arizona has relatively low property and income taxes.
Paso Robles, California
Retirees will find much to do in Paso Robles. The city is located between San Francisco and Los Angeles and has a bustling downtown, great dining, breweries and wineries, and plenty of natural beauty.
The 65-plus crowd makes up about 17.5% of the population.
Naples, Florida
Naples is a popular retirement destination, with those 65 and over making up nearly 53% of the population.
The area has long been known as a hot spot for "snowbirds" — those who live in cooler areas most of the year but who also buy homes to wait out the winter in Florida.
Homes here tend to be more expensive. But on the plus side, Florida doesn't have a state income tax.
Pensacola, Florida
Pensacola also draws many retirees, with those 65 and over accounting for nearly 20% of the population. The area offers white-sand beaches, stunning shorelines, a tight-knit community atmosphere, and plenty to do.
The average cost of a single-family home is lower than the national average, but prices have risen in recent years.
Fort Wayne, Indiana
Those who don't mind Midwest weather (which can get quite nippy in the winter) may want to consider Fort Wayne as a retirement destination.
The city has plenty to do, with a thriving entertainment and arts scene, community events, and more. Plus, the cost of a home is typically much lower than the national average.
Ann Arbor, Michigan
Ann Arbor is another unique spot that tends to attract many retirees. The city boasts a historic main street, plenty of dining options and shops, and an abundance of natural beauty. 
More than 90% of the city's residents live within a 10-minute walk of a public park. Keep in mind that housing costs are slightly higher than the nation's average.
Eugene, Oregon
Eugene can keep retirees entertained and happy throughout their golden years with a thriving local arts scene, plenty of parks, and proximity to the ocean and the mountains.
While many seniors flock to the area (they make up about 16.5% of the population), the housing market is quite competitive, and home prices are well above the national average.
Lancaster, Pennsylvania
Folks 65 and older make up just 9% of all residents in Lancaster, but the city regularly makes "best places to retire" lists. It's an eclectic mix of farmland, suburbia, and bustling city — and it's more affordable than many other metro areas.
Lancaster's average home sale price is almost $100,000 less than the national average.
Pittsburgh
Pittsburgh offers a stunning mix of natural beauty, with thousands of acres of city and state parks and bustling city life. It's a bigger city but much cozier and more manageable than many other metros.
While the area is seeing significant growth in new industries such as tech, it also has a large population of retirees. Those 65 and older make up about 15% of the population. Housing prices have risen recently but are still cheaper than in many other major cities.
Greer, South Carolina
Greer is a great option if you're looking for warm weather, a lively downtown, and a small-town feel. Despite its small population, there's no shortage of things to do — from a summer concert series to movie nights to golf outings.
The 65-plus demographic makes up around 13% of Greer's population, making it a retirement road much less traveled than other South Carolina hot spots, such as Myrtle Beach.
Franklin, Tennessee
One of the perks of living in Franklin is its proximity to Nashville — just 30 minutes south of Music City. However, it has plenty more to offer retirees, including beautiful parks, a stunning historic district, and delicious dining options.
While it may be a lesser-known retirement destination, it does have a thriving 65-plus population that makes up just over 13% of all residents.
Cedar Park, Texas
Just a half-hour drive from Austin, Cedar Park is a great option for retirees looking for warm weather, plenty to do, and (perhaps most importantly) no state income tax.
Cedar Park has plenty of natural beauty, golf courses, wine trails, and a thriving main street. The 65-plus crowd comprises around 10% of the relatively small yet lively town's population.
Bristol, Vermont
Bristol offers a quaint atmosphere that attracts many retirees, with those 65 and over making up 23% of the population. The community is located beside the Green Mountains and boasts plenty of natural beauty, plus opportunities to hike, bike, and more.
It also has a vibrant downtown with an eclectic mix of shops and restaurants, and (perhaps as an ode to its historical roots) a horse and wagon comes to pick up items to be recycled.
Roanoke, Virginia
Roanoke is a great option for outdoorsy retirees. The city is in Virginia's Blue Ridge Mountains and offers plenty of opportunities for hiking and stunning scenery, including the Roanoke Star atop Mill Mountain.
Roanoke also has a thriving downtown area and relatively low housing costs and is a growing draw for retirees, with nearly 17% of the city's population 65 and over.
Mequon, Wisconsin
Mequon is a solid option if small-town vibes are what you're after in retirement. Located about 15 miles north of Milwaukee, it is close to the city but boasts plenty of open space, farms, golf courses, and the scenic Village of Thiensville along the Milwaukee River.
Seniors comprise more than 22% of the population, and there are plenty of community events to keep even the most active retiree busy.
Bottom line
If you want to reduce some money stress when considering your retirement options, it's essential to weigh your priorities. 
To make the best retirement relocation decisions, lifestyle factors like community and climate should be priorities in addition to taxes and cost of living.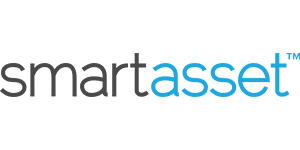 Smart Asset Benefits
Get matched with fiduciary financial advisors
Advisors are vetted and certified fiduciaries
Take the mystery out of retirement planning
Their matching tool is free
Paid Non-Client Promotion