Finding the right bank account may not seem all that important. After all, they all do pretty much the same thing. But after years of using the same credit union checking account I got when I was 12, I switched to an online-only bank, and I've never looked back.
Everyone is different in how they bank and make their money moves, but the more I've researched and covered a lot of the different banking products that are available, I've learned that in most cases, the benefits of an online bank far outweigh the benefits of a brick-and-mortar one.
6 reasons people switch to online-only banks
Sticking with the same bank account you've had for years is easy and convenient. But depending on your situation, you could enjoy a lot more benefits by switching to an online bank. Here are some of the benefits you can get from the best online savings accounts and checking accounts.
Featured High Yield Savings Accounts
CloudBank 24/7 Savings - 5.26% APY1
High-yield savings account. $1 minimum deposit. FDIC insured.
Open Account

Upgrade Premier Savings - 5.07% APY
High Yield Savings Account. $1,000 minimum balance. FDIC Insured through Cross River Bank.2
Open Account

SoFi Checking & Savings - Earn Up to $250 When You Set Up Direct Deposit
Earn 4.60% APY3 and collect up to a $250 cash bonus with direct deposit or $5,000 or more in qualifying deposits.4 FDIC Insured.
Open Account
1. Lower fees
For the most part, online banks don't charge monthly maintenance fees. Sure, you'll get an outlier here and there, but it's an uncommon occurrence.
This is largely because online banks have lower overhead costs — no physical branches to maintain — so they can afford to skip the fees.
In contrast, a lot of national banks charge monthly fees for even their basic checking accounts. You may have the option to get the fee waived if you meet certain deposit or balance requirements, but it's a lot easier not to have to worry about it.
I've also seen a handful of online banks charging no overdraft fees, which is a huge advantage if you're losing sleep over money and need that safety net.
2. Better savings rates
If you were to run a search for the best savings accounts, most of them are offered by online banks. According to the FDIC, the average interest rate on a savings account in the U.S. is just 0.46% (as of Nov. 2, 2023).
But right now, there are a handful of online banks that offer more than 1.00% APY, and in the past, I've seen them upward of 3.00%.
This is another perk of having lower overhead costs than brick-and-mortar banks. Of course, because of how online savings accounts work (and traditional ones, too), you're not going to get rich off the interest you earn. But it can be nice to know your account is doing a little better at fighting the effects of inflation on your money as it sits.
3. Better online and mobile functionality
Brick-and-mortar banks have come a long way in providing a better user experience when you're banking online or from your mobile app. But online banks still tend to provide a smoother experience and more features.
This is because online banking and your mobile app are the only ways you can interact with your account. There's no opportunity to visit a local bank branch and do your business in person, though there are some exceptions to this as more traditional banks create digital banking arms.
For example, I've been a Discover Bank customer for a few years now, and I've found the mobile app to be incredibly intuitive, easy to use, and full of features.
In contrast, some of the accounts I still have with national banks and credit unions are a little more difficult to use.
4. They often have wider ATM networks
Regardless of which bank you use, you're generally limited to its network of ATMs. The problem is that even national banks have relatively small networks compared with online banks. This is incredibly important if you travel regularly like me and want to avoid pesky domestic and international ATM fees.
For example, Chase has more than 15,000 ATMs in 30 states, and Wells Fargo has a little more than 13,000 ATMs in 36 states.
In contrast, many online banks use the Allpoint ATM network, which has more than 55,000 ATMs worldwide. Also, some online banks (and, to be fair, some brick-and-mortar options) are starting to offer ATM fee reimbursements for customers who can't avoid using out-of-network ATMs.
Either way, having more flexibility with how and where you can gain access to your cash without paying a fee is an important feature in a bank account.
5. There's no need for most people to step foot in a branch
Even among traditional banks and credit unions, online and mobile features have become robust enough that there's rarely ever a need to cross the threshold of a physical branch.
If you like the idea of the advantages an online bank provides but aren't sure you want to completely give up the benefit of in-person service, you can maintain two bank accounts.
For example, I still have the credit union checking account I opened when I was 12, and I've visited a local branch a few times to get a cashier's check or deposit cash — which is, unfortunately, not easy with online banks. But I still use my online bank account for the vast majority of my banking needs.
6. Debit card rewards
Rewards debit cards used to be more common, but over the years, they've lost out to rewards credit cards and mostly disappeared. But some online banks are bringing them back, making it possible for people who don't want a credit card to get some benefit from their everyday purchases. (If you do find yourself looking for a credit card, check out our list of the best rewards credit cards for more information.)
And some of them have gotten pretty creative.
For example, my Discover checking account offers 1% cash back on up to $3,000 in purchases every month. I still use my credit cards for most of my shopping, but in certain circumstances where that's not possible, I'm still getting cash back by using my debit card.
Of course, not all online banks offer the chance to earn rewards with your debit card. But you're much more likely to get that benefit from an online bank than a traditional bank.
When it makes sense to stick with your current bank
Although my experience with online banks has been overwhelmingly positive, I realize it's not all great, especially for people with certain needs and preferences. Here are some situations where it may make more sense to use a brick-and-mortar bank or credit union instead of a digital option.
1. You place a high priority on in-person service
Like all other financial services, banking has become increasingly easy to manage online. But there are people across all age groups who still prefer working with someone in person. If that's you, you likely won't enjoy using an online bank because you won't get that experience.
2. You make a lot of cash deposits
Maintaining an account with my local credit union makes it possible for me to take care of cash deposits, which I can transfer to my online checking account once I've completed the transaction. But I rarely use cash, so I can go months without ever needing to do it.
If, however, you're a business owner who takes cash, part of your wages are in cash or you simply use cash all the time, it may make more sense to stick with a bank that allows you easier access to deposit it into your account.
3. You want a one-stop-shop for all of your money needs
Although there are some exceptions, most online banks specialize in just one thing: bank accounts. This means that if you want to borrow money, open a business bank account, set up a certificate of deposit account or invest, you may have to go somewhere else.
With traditional banks and credit unions, on the other hand, you'll typically be able to get all of these services in one place, making the process of managing your money more convenient and efficient.
The bottom line
Online banks offer a lot of benefits that can be tough to get with traditional banks and credit unions. In my experience, I've benefited greatly from using online banks instead of brick-and-mortar alternatives.
But like any financial product, there are some potential drawbacks that could impact how you manage your money.
Take some time to research the best banks and shop around and compare checking accounts so you can ensure you find the right one for you.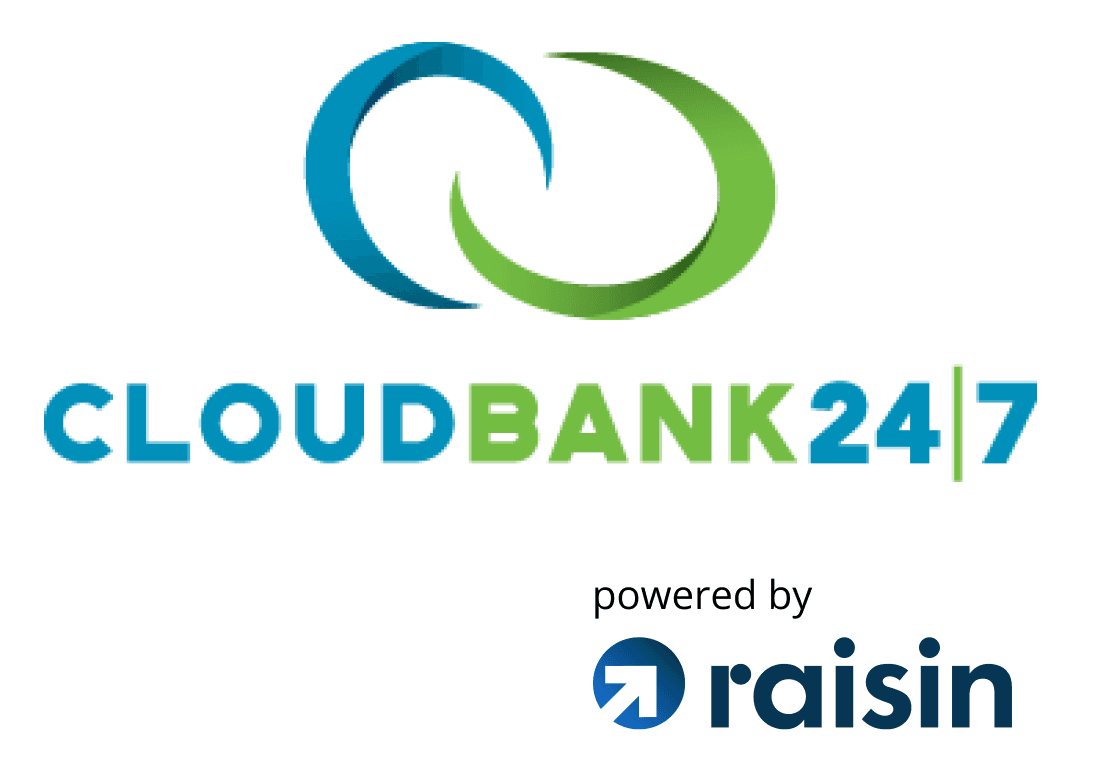 CloudBank 24/7 High Yield Savings Account Benefits
Incredible 5.26% APY1 to boost your savings
Interest is compounded daily and posted to your account monthly
Enjoy 24/7 online access to your account and funds
FDIC insured through Third Coast Bank SSB, no fees, $1 minimum deposit