If you're someone who enjoys the finer things in life, chances are you've dabbled in the world of expensive wines. Or at least you've probably wondered about them.
As far as hobbies go, expensive wine is a polarizing topic. Some swear that you should indulge in the most expensive bottle of grapes you can get your hands on, while others insist that spendy wine is not worth the markup. Additionally, you could use your hard-earned money to grow your wealth instead of wasting it.
It's possible the latter camp might be onto something. Following are some reasons you might want to skip that expensive bottle of wine.
Only some wine types are worth the splurge
When it comes to splurging on wine, know that not all types are created equal.

For example, some wines, like cabernet sauvignon, still taste good when made from "cheaper" grapes. These cheaper grapes are usually easier to grow and can tolerate a lot of different soil and weather conditions.
Other types of wine that do not require you to spend a lot to get a decent bottle include sparkling wine and the lesser-known Vinho Verde white wine. So, there might be little point in spending a lot on any of those bottles.

However, if you're looking for a pinot noir or chardonnay, it's time to splurge. Pinot noir needs delicately grown grapes, and chardonnay requires a real oaking process to taste its best.
Restaurants won't offer you a bad glass of wine
The fact that restaurants mark their wine up significantly is not a shocker to anyone.
However, before hesitating to buy the cheapest bottle or glass of wine at a restaurant, consider this: The restaurant's goal is to offer you a great meal and experience. Would it really offer an option for bad wine on the menu?

Sure, there might be other reasons to splurge on a more expensive bottle or glass of wine. Perhaps you have a preference for a flavor or are trying to treat a date. But don't hesitate to order that $7 glass. It's the least you can do when it's industry standard for a restaurant to mark up wine from 200% to 300%.
Incidentally, while this markup is significantly higher than what you see on other types of alcohol, it is less than the markup on soft drinks.
Science says we can't tell the difference
Maybe we're burying the lead a bit on this one, but if there is one major takeaway from this article, it's this: There's no science to show that humans have the ability to tell expensive wine apart from cheap wine.
Don't believe us? A 2011 study of nearly 600 people showed that it was possible to differentiate the difference between cheap and expensive white wine only 53% of the time.
Expensive wines make you ignore underrated regions
Like any other premium product, part of the appeal of expensive wine is prestige. We know that great wines come from France, California, and New Zealand, so bottles from these regions will often reflect the fact that they're highly sought after.

However, we live on a big planet, and there are many underrated wine regions for you to discover. Opting for a more expensive bottle means that it's less likely to come from these lesser-known but still hugely delicious wine regions.
So, the next time you scan the shelves, why not reach for something from countries such as Georgia, Tanzania, or even Canada? Sometimes the lower price point isn't as strong an indicator of quality as you might think.
It takes time to learn how to judge wine
Earlier, we wrote that most people can't tell the difference between glasses of cheap and expensive wine. We stand by that statement — and so does science. However, there is some evidence that people trained to detect the qualities of wine such as sommeliers will be better able to discern whether or not a bottle is of high quality.
If that happens to describe you, perhaps it's right to seek a more complex profile. But only 172 people have ever earned the title of master sommelier in the Americas chapter of the Court of Master Sommeliers. So, we know this is a skill that only applies to a small number of people.
The price isn't always about wine quality
There is a lot that goes into determining the price of a bottle of wine, and it's not all about grape quality. You're also paying for the labor, distribution system, and materials.
For example, an authentic cork will automatically make a wine more expensive than a twist top or screw cap, but there isn't any real evidence that corked wines are better. In fact, there's actually some evidence to show that screw caps are more efficient at protecting wines in the long run.
So, if you're looking to invest in wine that will increase in price over the years, don't write off screw caps and twist tops.
Bottom line
The moral of the story is that drinking wine is a subjective experience, and you should buy what you like. If it happens to be a wine with a lower price point, more power to you. Save money and enjoy your favorite wine with pride.
However, there is no shame in enjoying a nice bottle of wine. So, if that's what you're into, go right ahead. Just make sure to do your research first so you get the most out of your money. If you have expensive taste, consider looking into ways to grow your wealth to offset the price tag. 
If you're a wine collector, doing your due diligence is extra important. After all, 97% of wine is meant to be consumed within a year of production. Keep that in mind before you stock up.

Learn More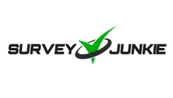 Learn More