About 1.5 million Americans live in Mexico, and the number of people requesting to live there (at least temporarily) rose in 2022 by 85% compared to previous years.
While Mexico may boast fantastic weather and a lower cost of living, there are many factors to weigh before selling your home and retiring south of the border.
The internet isn't great
One of the simplest reasons not to move to Mexico for retirement is because the internet isn't all that reliable.
If you had hoped to video chat with your grandkids often, you may find that difficult to do in some areas where speeds are simply not high. And if you plan to work remotely from Mexico, you'll need to live in an area with reliable connectivity.
Some of the larger cities offer fiber optic networks, but coverage is limited in most of the country, even in some of the larger coastal cities.
It's hot and humid
Not everyone is cut out for hot, humid temperatures most of the year.
The rainy season — which runs from October through April — brings with it muggy air and tropical storms, especially along the coastal areas. Some can be dangerous.
The summer months are also much hotter and even more humid, which makes it difficult to cool down. The hot weather means more of your food has to be stored in the refrigerator, and you may have problems getting your appliances to work reliably.
Utilities aren't reliable
In the U.S., you probably don't think twice about turning on the TV or flushing the toilet. Depending on where you live in Mexico, however, you may.
Power outages are not uncommon here, which means you'll need to have battery-powered everything. Though most are not long-term outages, they can still be inconvenient, especially if you're relying on the internet for a video conference.
You also can't flush toilet paper in some areas because the plumbing can't handle it.
Buying a car or house may require cash upfront
Getting a loan to buy a home or car in Mexico as a foreigner — even if you enter the country and establish residency — can be a challenge.
Banks don't lend as easily to people not from the country. That means you'll need to be able to financially afford to buy a house and car outright.
That could dampen some dreams of owning a home here, and while it is possible to get a loan, it can take time and a bit of luck to make it happen. In most cases, you should plan to rent instead.
It can be noisy
Retirees may find some areas of Mexico particularly noisy. One of the reasons for this is the numerous dogs that many property owners keep for safety that bark often.
Depending on where you live, you may also have to deal with parties that last well into the evening, strolling musicians walking through the city, and cars with large speaker systems.
That doesn't mean it's impossible to find some quiet here, but if you're looking for a peaceful place to retire where you can hear the ocean, be sure to pick wisely.
Electric bills can be high
Due to the high heat and humidity in many areas, most American expats are going to run the air conditioner.
Not only are costs high for keeping your AC running, but you also don't want to forget to pay your bill. They will shut it off (with or without warning), and then you'll need to pay an even higher bill with fees.
Once you pay your overdue bill and fees, you'll need to request to have the service turned back on, which may not happen on the same day.
You can't drink the water
The water coming out of the faucets is not reliably clean enough to drink in many areas of the country.
You can cook and shower with the water without a problem, but you'll need to use bottled water for drinking. The bacteria in the water makes it hard to avoid getting sick, especially if your stomach isn't used to it.
Keep in mind that this adds to your costs. It could be about 300 pesos a month to buy water for drinking and cooking since some people prefer not to cook with local tap water either.
You'll need to learn Spanish
Though many areas have English-speaking individuals, most of the country speaks Spanish. If you plan to do more than enjoy food at tourism-driven restaurants, you'll need to learn to speak the language.
If you can't speak Spanish, you'll have a hard time communicating with professionals you'll need, such as the police or the person you're renting a home from during your stay.
Mexico is a large country, though, and some areas have more of an American influence than others. To get the true value and culture of living here, however, it's worth learning the language.
You'll need health insurance
Buying health insurance in Mexico is easier than buying a car or home, and it's an incredibly important investment to make.
If you have health insurance, you'll be able to get high-quality medical care, whether it is an accident or illness you're dealing with or needing emergency medical care.
Some warn that purchasing governmental health care restricts you to less-than-desirable hospitals. However, with competitively-priced health insurance, you'll have access to better care.
It's not always pretty
You may see fabulous pictures of sandy white beaches and blue waters, but many areas of Mexico are less environmentally clean. It's not uncommon to see trash and debris around communities and on sidewalks.
Air quality can range widely, especially since there are no car emission standards. Cities don't typically have recycling programs, and people often toss trash on the streets and the beach.
Bottom line
There are lots of reasons to reconsider a move to Mexico for retirement, including the difficulty of just figuring out what's normal, acceptable, and accessible.
For many people, however, the much lower cost of life paired with the beach amenities make it a place to visit and fall in love with, tempting them to move there.
Consider the location very carefully, and look at it as a local rather than a tourist to avoid throwing your money away in retirement.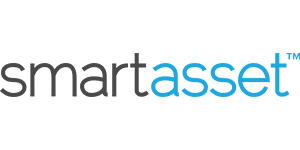 Smart Asset Benefits
Get matched with fiduciary financial advisors
Advisors are vetted and certified fiduciaries
Take the mystery out of retirement planning
Their matching tool is free