There's something really appealing about being able to pull into work in a new Mustang Mach-E or to drive down the street and watch others' heads turns to look at your brand new Tesla. 
These cars certainly offer a lot, from being good for the environment to a sleek design. If you find yourself still struggling to get ahead financially, though, an electric vehicle (EV) might not be the right option for you.
Here are a few reasons why you may not be able to afford an electric car yet.
Purchase price is too high
Though costs range widely and competition is growing, EVs are still expensive to buy. In 2022, the average cost of an electric vehicle was over $66,000, according to Kelley Blue Book. In fact, in 2022, the price of these vehicles jumped by 15% on average compared to the previous year.
Although some models may be a bit lower in cost, these figures are still quite high compared to other vehicles on the market.
You can't qualify for specific credits or rebates
Some great tax credits are available to electric car owners for 2023 and beyond, but you should do your due diligence to better understand how much you would save and if your purchase even qualifies.
The IRS issued a $7,500 tax credit for qualified EVs this year. However, there is a long list of qualifications attached to the credit. For instance, you need to buy the vehicle for your own use and not resale, and the vehicle must primarily be used in the United States. There are also specifics regarding your adjusted gross income. You can find more details on the IRS website.
Cost to repair is higher
Accidents happen, and components break down. When that happens to your EV, you can expect to pay more for the repairs than you would if you had a traditional car.
For example, where it can cost between $40 to $250 to replace a traditional car battery, a replacement battery for an electric vehicle can sometimes cost as much as $20,000 – making it a very expensive repair.
It costs more to insure
Your car needs to be insured, but saving money on car insurance may be more difficult to do when you buy an electric vehicle.
Here's the problem: The higher value of the EV means that you can expect to pay more for car insurance on it. If the insurer has to replace the car, it will cost them more to do so. Repairs also cost more. This means higher costs are passed on to you and your policy premium.
Installing an EV charger at home can be expensive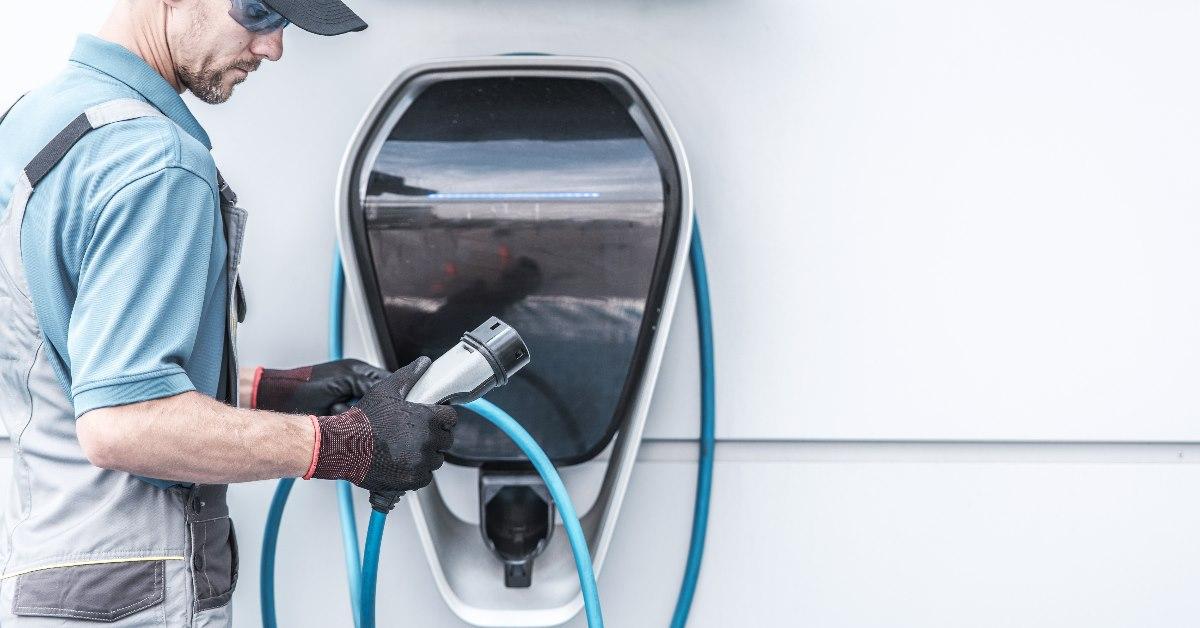 You don't have to do this, as you can go to an EV charging station to get the battery juiced up for your next road trip. However, that takes time and often means sitting in a gas station for what could seem like forever.
You may decide you want to add an EV charger to your home to save that time, and the cost will depend on how quickly you'd like your car charged. Level 1 and Level 2 options take longer to charge, and range from $300 to $2,000. A Level 3 charging station is the fastest option, but it can cost up to $50,000 to install.
Electricity isn't free
There's a sweet satisfaction knowing you don't have to worry about the cost of gas with an electric vehicle. However, electricity isn't free. You'll still have to spend money to charge your vehicle in some way. You'll spend about $59 per month if you have an at-home EV charger. If you don't have a charger at home, the costs might be higher than this.
It still needs maintenance
Gas vehicles need a lot of functional and mechanical support to keep them operating well. You may not have to deal with oil changes or have an expensive tune-up, but there are still maintenance costs to factor into your budget when you own an EV. You'll need to have it inspected, and any moving parts will likely need replacement over time.
You'll pay more in sales tax
Electric vehicles have a higher value, which means that when you go to purchase them, you'll have to pay more in taxes than you would if you bought a traditional car. And if you choose to finance your vehicle, this will likely mean you'll need to put down more upfront to get a better rate.
High registration fees
Depending on where you live, your EV might be hit with an unusually high registration fee. Higher registration fees are one way in which states make up for the loss in gas tax from electric cars
Gas and fuel taxes are used as a way to help cover the cost of repairing roadways. If you're driving an electric vehicle, you're not paying a gas tax which means the state could be losing a significant amount of money. This is why they apply higher registration fees.
You don't use all of the built-in features
If you want to maintain your budget and keep your costs down, consider skipping the high-end features that are nearly always a component of EVs. Many manufacturers are focused on making these cars as enhanced as possible with all of the bells and whistles. If you won't use these features, you're spending a lot more for a vehicle to drive to work every day.
Bottom line
Although an electric vehicle is the more environmentally-friendly option, it's not always the most stress-free, financial option. If you're still living paycheck to paycheck, figure out a few ways to lower your debt and make more money.
This can put you on the path to owning an electric car, so long as you understand it requires a bit more funding than a traditional vehicle.
You could save up to $500 with some companies
Compare dozens of providers in under 5 minutes
Fast, free and easy way to shop for insurance
Quickly find the perfect rate for you