Emotional intelligence relates to our relationships with people, our reactions to our emotions and those of others, and how we relate to those emotions.
However, emotional intelligence can also help you advance your career, build long-term wealth, and protect yourself from impulsive decisions.
Want to become one of those in-control people? Here are 15 things that people with high emotional intelligence do to improve their finances.
Get paid up to $225 a month while watching viral videos
It sounds crazy. And maybe you're not even sure if it's worth your time. But come on … you're at least a little curious. Getting paid while watching viral videos is a real way to earn cash, and you can do it with a company called InboxDollars. 
No … it's not going to get you rich. Yes ... it's probably one of the lowest-effort side hustles. But it's totally worth it if you're just sitting on the couch scrolling anyway. Instead of just watching viral videos on YouTube, you could be getting paid actual cash while watching those videos and taking surveys instead. Every little bit of extra money counts.
It's simple. You sign up here and confirm your email. Then you watch videos and take surveys. Then you earn cash (yes, actual cash … not "points"). Whenever you're just chilling on the couch, log in and see how you can earn up to an extra $225 every month. 
BONUS: Free $5 when you sign up, confirm your email and phone.
Sign up and start getting paid today
SPONSORED
They communicate effectively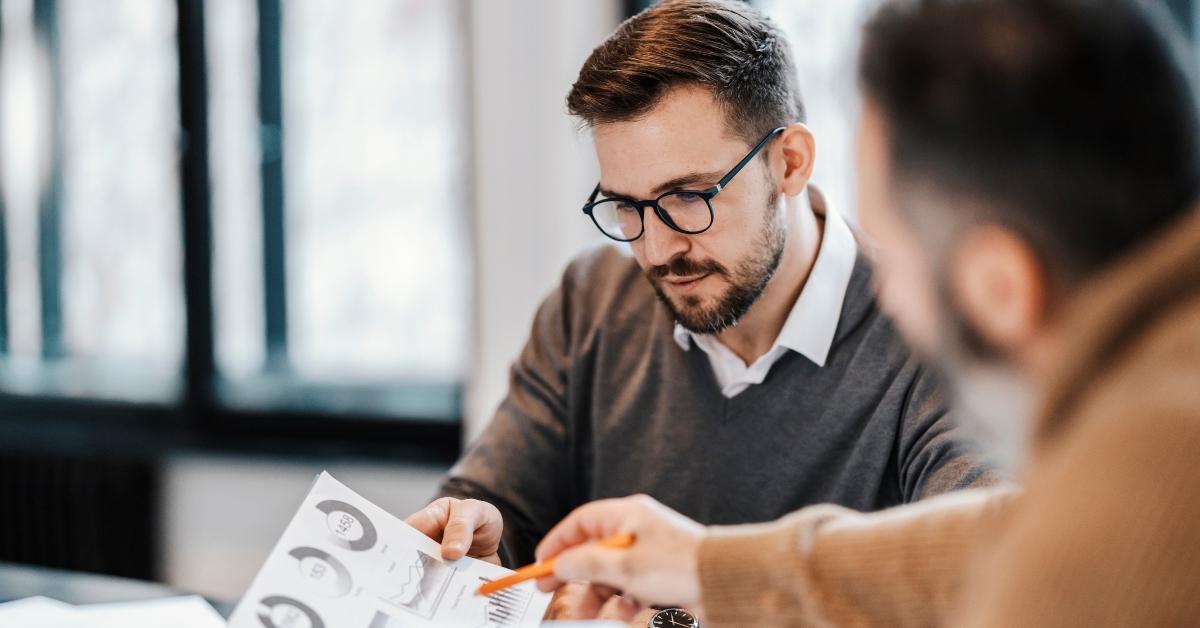 When a person can empathize and understand someone else's reactions, it helps them communicate effectively. They aren't anxious or avoidant and are willing to have tough conversations. 
That makes someone an asset in the workplace and can help them climb the corporate ladder and get ahead financially.
They recognize their ingrained feelings about money
Whether you grew up in a home where there was scarcity and stress or never had to worry about money, how you were raised impacts your feelings around money today.
Highly emotionally intelligent people recognize this and process their reactions with this knowledge, helping them make smart decisions.
They don't let their past hold them back
Like recognizing their feelings, emotionally intelligent people can also let go of past stereotypes or identities. They're not stuck being "poor" or thinking, "I'll never make money." 
They can recognize the work they've done on themselves and are happy to embrace the positivity and rewards that come their way.
Resolve $10,000 or more of your debt
Credit card debt is suffocating. It constantly weighs on your mind and controls every choice you make. You can end up emotionally and even physically drained from it. And even though you make regular payments, it feels like you can never make any progress because of the interest.
National Debt Relief could help you resolve your credit card debt with an affordable plan that works for you. Just tell them your situation, then find out your debt relief options.
How to get National Debt Relief to help you resolve your debt: Sign up for a free debt assessment here. (Do not skip this step!) By signing up for a free assessment, National Debt Relief can assist you in settling your debt, but only if you schedule the assessment.
They use their knowledge of others
Having emotional intelligence means being able to understand and properly react to other's emotions, feelings, and reactions. That's why highly emotional people are great leaders and friends. 
It also makes them great at sales and landing clients since they understand how to appeal to people and make a case for working together.
They're solution-oriented
Highly emotionally intelligent people are focused on finding a solution for a problem without getting caught up in whose idea it was or taking it personally if their idea wasn't chosen. 
They react rationally and work with their team to get things done, establishing themselves as an even-keel leader.
They develop deep relationships
Deep relationships not only make life more meaningful, but they can also help you make more money. 
People hire people, and if you've connected with colleagues, clients, or even the person interviewing you, your high emotional intelligence and ability to network and influence people have paid off.
They lead when others stand back
Highly emotionally intelligent people have the control and confidence to lead in challenging situations. 
Where others may practice avoidance or defer to others, emotionally intelligent people can rationally approach a situation, delegate to others, and show leadership. This is a skill that's recognized and rewarded in a career.
They're accountable for their decisions
Whether it's a lucrative career or investment decision that makes them money or a not-so-great decision, highly emotionally intelligent people take accountability for their choices and learn from them. 
They take stock of how they felt following the decision and use that to inform their actions in the future.
They're empathetic leaders
People with high emotional intelligence lead with empathy in their workplace, setting themselves up for a more successful career. 
They put themselves in their colleagues' shoes when making a decision and think about how their choices impact others. As a result, they earn respect, trust, and, often, a promotion.
Join AARP and double your number of interviews within 60 days
Finding a new job is difficult. But join AARP today, and you'll get access to skill-building courses, a free resume review, and AARP's exclusive job board to help you stand out in the competitive job market.
How to become a member today:
Go here, select your free gift, and click "Join Today."
Create your account by answering a few simple questions.
Start using AARP's job search tools!
An AARP membership unlocks resources that could help you land the perfect role. Plus, you'll get access to tools like The AARP Resume Advisor to supercharge your resume, cover letter, and even your LinkedIn profile.
AARP claims they can help double your number of interviews within 60 days, or they'll rewrite your resume for free.
Important: Start your membership by creating an account here and filling in all of the information (do not skip this step!). Doing so will allow you to take up to 25% off your AARP membership, making it just $12 per year with auto-renewal.
They practice self-control
Whether in the conference room practicing self-control in sharing their thoughts with others or when making wise investments, highly intelligent people are in charge of their feelings and reactions. 
Even if they want to do something, they think it through first and consider its long-term impact.
They know how to influence people
Whether pitching a new project or making the case for an investment in new software, those who know how to influence others will become the movers and shakers. 
They get things done — and set themselves up for promotions and raises as a result.
They're happy to be part of a team
Teams get things done together, and highly emotional people realize the sum is greater than its parts. They're happy to be part of a team that works together and don't need to take all the credit. 
Team players are respected in the workplace, and executives notice when they play well with others.
They consider their legacy
People with high emotional intelligence know that their legacy matters beyond what they say and do at the moment, and that can lead them to be more ambitious in their careers, ultimately earning them more money. 
They may not be motivated by money, but with their aspirations for leadership, the money may follow.
They handle conflict effectively
A highly emotionally intelligent person doesn't back down from conflict but also avoids handling it with aggression or condescension.
Instead, they look at both sides to find a compromise. This skill is valued in a workplace and can help you advance your career as you show leaders that you can move projects forward without causing drama.
They live within their means
Emotionally intelligent people recognize they have to spend less than they make. 
They live within their means because they understand that their salary is the amount it is, and they adjust their standard of living to work within that. 
Over time, they can save more money because they don't let their impulsive wants get ahead of their needs.
Bottom line
It's not all about money, but highly emotionally intelligent people often set themselves up for success by understanding how to relate to people. 
This simple skill makes people feel appreciated and gives them a reason to trust the highly emotionally intelligent person.
These qualities add up to someone who can get ahead at work and make more money while building genuine, authentic relationships. It's a win-win combination.
National Debt Relief Benefits
No upfront fees
One-on-one evaluation with a debt counseling expert
For people with $7,500 in unsecured debts and up