Traveling abroad can be one of the most thrilling experiences. Vacationers get to indulge in culture, food, art, and customs they may have been completely unfamiliar with. However, while each destination has its own shortlist of things to do before you travel, there are some general rules that travelers should live by no matter where they're going. That includes things to avoid doing so you don't waste your money (or time).
Here are 12 pricey mistakes to avoid while traveling overseas.
Forgetting to bring or update your passport
If you're planning to leave the country, you need to have your passport (and make sure it hasn't expired). This can be a really expensive mistake. As a good rule of thumb, you should check the expiration date on your passport (and any other documentation you may need) right as you book a trip. If you need to renew a passport, do it ahead of time just in case it gets delayed.
Putting a rush on a renewed (or new) passport is possible — but The State Department notes that travelers will be charged an extra $60 expedition fee on top of the application fee.
Overplanning outings
If you're traveling to a distant part of the world, it's natural to want to pack as much as possible into the trip. However, being overambitious with plans can really put a damper on a trip and lead to wasting time and money.
If you're the type to book tickets in advance and have already paid for attractions, it's important to be realistic about how much you can actually do in a day. Consider that the major attractions in big cities may be a significant distance apart and require hours of travel (and transportation costs money). When it comes to international travel, it's important to be willing to go with the flow — at least sometimes.
Forgetting to tell your bank
If you're traveling internationally, you should notify your bank beforehand to expect foreign transactions to be taking place during your travel dates. Sometimes, banks and credit card companies will shut down a card if they notice purchases being made in another country. They do this to avoid credit card fraud.
It's also a good idea to check how foreign transaction fees work on each of your cards, and use the one that's the most budget-friendly while traveling.
Booking plane tickets late
If you wait too long to book an international flight, you could be looking at significantly higher airfares. For traveling overseas, you should prepare to book in advance — far in advance. Travel experts recommend keeping an eye on flights to your intended destination up to 10 months out, according to The Points Guy. Once you're familiar with travel trends, you should then plan to book about six months in advance.
If you notice a trend of falling airfares, it may be worth it to wait a bit longer to see if you can get a better deal. But if prices are only going up, don't wait.
Exchanging cash at the airport
Exchanging cash for your destination's local currency should be on your to-do list in the week before your vacation. International airports do typically have a currency exchange booth, but they tack on extra fees and offer really poor exchange rates.
To avoid this, take some cash to a local bank and exchange it there. Many banks in the US keep currency from dozens of countries all over the world and offer currency exchange. Business Insider reports that some banks may require that you be a customer or pay a small fee for the exchange, but it will still be much less than what you pay at an airport.
Forgetting a travel adaptor
After a long flight, traveling to your hotel, and getting settled in — realizing you can't charge any of your devices because you forgot a travel adaptor is an incredibly unpleasant experience. Of course, you can likely purchase one from a local retailer, but that's another unforeseen vacation cost that's easy to avoid.
Currently, there are 15 different types of plugs used across the world, according to World Standards. Before you go, look into what type of adaptor you'll need and look for a cheap, reliable model on Amazon or another bargain retailer.
Not looking into Visa requirements
For some countries, it's really simple to get an entry visa for a vacation. However, others have travel requirements and documentation that takes some time to get approved. If you wait until right before your trip to get your documents in order (like if you wait to renew your passport), you may be looking at fees to expedite.
For US travelers, the State Department has a Know Before You Go page where you can search entry requirements for your destination.
Not charging your phone
Travelers should really be taking any opportunity to charge phones when it's free, including on planes and at your accommodations. While some public places do offer the opportunity to charge for free, many others charge a fee.
Having a dead phone while in an unfamiliar country can lead to a handful of other issues as well. Like it or not, we depend on our phones for a lot these days — from recommendations to directions to arranging transportation (and all of these things help keep you organized and on-budget while traveling).
Assuming people will know English
Among native English speakers, it is a common misconception that people in every major city will be able to speak English. While Statista reports there are currently about 1.5 billion English speakers in the world — and it's likely you'll run into some while abroad — it's always a good idea to have a backup.
Many travelers have begun to take advantage of Google Translate. You can download an offline dictionary of your chosen language, and can even add helpful phrases to your own personal phrasebook. Knowing some basics and bringing a backup can help you avoid overpaying for things you don't actually want and getting turned around or lost on vacation.
Disregarding your budget
While many of us are tempted to splurge while we're on vacation, it's a wise financial move to create a budget and stick to it (as close as you can). Maybe you are a foodie and one of your favorite things about traveling is sampling the local cuisine — you may want to add more cash into your food budget and cut from somewhere else (like going with slightly less expensive accommodations or taking public transportation instead of cabs).
Forgetting to factor in time zones
Jet lag can rob you of your precious vacation time — even more so if you haven't prepared in advance. Travelers from the East Coast of the US to Europe, for example, will be dealing with a six-hour time difference (more if they're heading to Eastern Europe). So, a flight that leaves mid-morning from New York may arrive in Paris at 2 p.m. EST, but it will actually be 8 p.m. Central European Standard Time.
This doesn't leave much time for activities. Factor in jet lag and an inability to fall asleep due to the time difference, and you may be spending much more time than you expected in the hotel. To avoid this, factor arrival times into your trip plans and try to work on adjusting your sleep schedule for a few days before you go.
Bottom line
There are many other steps travelers can take to cut down the overall cost of their trips — including looking for reputable budget hotels, avoiding pricey restaurants, and taking advantage of free attractions. Avoiding these common (and often expensive) international travel mistakes is a great way to kick off your vacation on the right foot.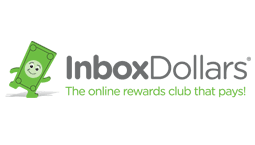 Inbox Dollars Benefits
Get a $5 bonus when you register with your email
You could earn money by taking surveys or making online searches
Over $80 million paid to members so far - how much can you earn?