Your favorite fast food joint or chain restaurant closing is a hard blow for many, but it's a reality that many businesses face.
Some couldn't recover from COVID-19-related financial losses, aren't as popular as they once were, or simply can't afford to keep all their businesses afloat.
These are some popular chain restaurants closing locations this year. See if yours is on the list so you can find an alternative and still keep more money in your wallet.
Burger King
One of the biggest closures this year will come from the fast food chain Burger King. The CEO of Burger King's parent company, Restaurant Brands International Inc., has announced that as many as 400 locations may close this year.
While specifics haven't been released as to where, keep an eye on Utah, Illinois, and Michigan branches, as three major state franchises have declared bankruptcy. (Make sure you avoid their foolish mistakes).
They likely won't be the only victims of the widespread shuttering, though.
Krispy Kreme
The much-loved donut chain Krispy Kreme has and will continue to close locations this year, but nearly as many as Burger King.
In 2022, they closed eight locations with plans on shuttering two more, with intentions of closing down 12 more that will take place across this year.
If your local shop is closing, though, don't panic. When the company closed locations with low profits, it also partnered with McDonald's. A select number of McDonald's in Indiana and Kentucky now carry Krispy Kreme doughnuts.
Steak 'n Shake
While there aren't specific projections, expect to see a handful of Steak 'n Shakes close this year.
The store has suffered significant closures every year since 2018, experiencing a peak that year with 626 total locations — it currently only has 493.
Many of the company-owned locations are currently closed, either to sell, rent out, or refranchise.
TGI Friday's
T.G.I. Friday's isn't experiencing widespread shuttering this year, but there have been a couple of significant individual closures. The Nampa, Idaho restaurant closed in June, the last in the state.
While no other locations have been announced to close, it wouldn't be entirely shocking if they did. In 2020, the CEO projected that 20% of the restaurant's locations were at risk of shuttering.
Pro tip: Thinking about stores closing could get you thinking about your finances. Find out how you compare to other Americans. 
Chick-fil-A
Chick-fil-A isn't going anywhere anytime soon. In fact, the company's sales reached the billions for the second year in a row in 2022.
However, one pivotal location has shuttered, and it likely has more to do with the location than the company. The first ever Chick-fil-A is located in Greenbriar Mall's food court in Atlanta, Georgia, but it's now listed as permanently closed.
While Chick-fil-A hasn't commented on the situation yet, it likely has something to do with the struggling success of the mall itself.
Applebee's
While Applebee's had optimistic projections for 2023, the parent company Dine Brands has recently announced that between 10 to 20 locations could close by the year's end.
That being said, the casual chain eatery will open more restaurants than last year. Growth is slower than expected with restaurant openings due to expensive building, labor, and land costs.
Pro tip: Consider ways you can crush your debt so that you don't end up in a bad situation like Applebee's in some areas. 
Bottom line
Many fast food and casual eatery chains face financial difficulties and pressures, leading to several closures and shutterings.
However, none of these chains have announced total closures, but just a few locations to make up for lost revenue.
Others like Chipotle and The Cheesecake Factory are growing and expanding and opening locations throughout the year to help you avoid wasting money on more expensive dining options.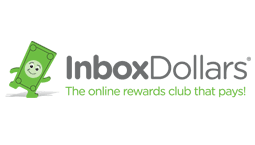 Inbox Dollars Benefits
Get a $5 bonus when you register with your email
You could earn money by taking surveys or making online searches
Over $80 million paid to members so far - how much can you earn?