If you're trying to decide which career path to take or thinking about switching industries for more fulfillment or to stop living paycheck to paycheck, it's crucial to keep an eye on which jobs are in-demand in the current market. 
According to the U.S. Bureau of Labor Statistics (BLS), there are several careers that are projected to see a large spike in job openings. However, some pay significantly more than others.
Here are the top nine fastest-growing jobs in the country that pay at least $75,000 a year.
Physician assistant
Physician assistants (PAs), who see patients in doctor's offices, hospitals, outpatient clinics, and other health care settings, work under a supervising physician. 
After obtaining a master's degree (usually after undergoing a rigorous postgraduate program) and passing the Physician Assistant National Certifying Examination, PAs can perform many of the same functions as a doctor.
The BLS projects that there will be a big need for PAs over the next decade, with employment expected to grow 28% from 2021 to 2031. The annual median wage for PAs in May 2021 was $121,530 per year.
Logisticians
Logisticians work in many different industries to analyze and help coordinate supply chains. These workers help businesses make important decisions to ensure resources and products get where they need to go.
The BLS estimates that the employment of logisticians will grow 28% between 2021 and 2031. The annual salary for these workers in 2021 was $77,030. 
To work as a logistician, you typically need a bachelor's degree, though some companies may hire workers with just an associate's degree.
Medical and health services managers
Medical and health services managers are also fast-growing jobs in the health care field. The BLS projects that employment for these positions will be up 28% from 2021 to 2031.
The employees typically work in hospitals, nursing homes, or for group medical practices and help plan, direct, and coordinate business activities. 
Most of these employees have at least a bachelor's degree, though some facilities may require a master's. Pay in May 2021 averaged $101,340 per year.
Web developers
Demand for web developers is also expected to keep climbing over the next 10 years, with the BLS projecting that demand for these positions will rise 30% from 2021 to 2031.
Web developers and digital designers can work in many different fields, such as publishing, management consulting, advertising, and others. Educational requirements really vary. 
Some companies require a bachelor's degree, but many people are self-employed and pick up jobs for different companies. The average salary for these gigs in 2021 was $77,030 per year.
Pro tip: If you have a talent for web developing services, this is also one of many ways to make extra money with a side hustle.
Statisticians
The demand for statisticians is projected to be up 33% from 2021 to 2031, according to BLS data. These employees analyze data and apply mathematical techniques to offer solutions for businesses.
Statisticians can work in a great range of environments, from government jobs to working with scientific research teams or engineers. Typically, these workers need at least a master's degree, but this may vary depending on the company. 
In May 2021, the average salary was $95,570 per year.
Information security analysts
Information security analysts, who plan and implement security strategies for computer networks and systems, are also expected to be in high demand. The BLS projects a 35% increase in these jobs from 2021 to 2031.
Analysts typically work for computer companies, consulting firms, or within the technology departments at other companies. Generally, a bachelor's degree along with some work experience may be required. 
In May 2021, the average salary for information security analysts was $102,600 per year.
Athletes and sports competitors
The demand for athletes and sports competitors, who participate in organized sporting events for the entertainment of an audience, is expected to grow 36% between 2021 and 2031.
The BLS noted that it is rare for professional sports leagues to form new teams, but several leagues are currently in expansion discussions, which could increase demand for athletes. 
Also, an interim rule change by the NCAA will allow college athletes to sign endorsements, which would technically make them self-employed.
The average salary for competitors in 2021 was $77,300 per year, with the lowest 10% of earners making less than $25,270 and the highest 10% making more than $208,000.
Data scientists
Data scientists are also expected to be in demand as more companies depend on them to help make decisions regarding business processes, products, and marketing. The BLS expects employment for data scientists to grow 36% from 2021 to 2031.
Data scientists use analytical tools and techniques to come up with useful data for the companies they work for. 
Workers typically need to have at least a bachelor's degree in mathematics, statistics, computer science, or a related field. Some companies may require a data scientist to have a master's or even a Ph.D. 
The average pay for a data scientist in May 2021 was $100,910.
Nurse practitioners
Nurse practitioners were at the top of the BLS list when it comes to job growth, with 46% more jobs projected to be added from 2021 to 2031. 
The BLS data lumped nurse anesthetists, nurse midwives, and nurse practitioners together to get their data. All three involve coordinating and providing patient care. Nurse practitioners may work at hospitals, doctor's offices, or clinics.
Practitioners need to earn a master's degree to work in any of the advanced practice registered nurses (APRN) roles. They also need to be licensed and pass their state and national exams. 
On average, nurse practitioners were making $123,780 per year in May 2021.
Bottom line
If you're looking to pivot to one of these in-demand and well-paying positions, make sure to read up on smart money moves if you make over $5,000 a month. 
It's great to set yourself up with a lucrative gig, but there are smart and savvy ways to make your money work for you, too. 
This can include planning for retirement, getting the most out of credit cards, and getting a handle on any lingering debt.

Join AARP and Double Your Number of Interviews Within 60 Days
Learn More
Earn Great Pay Working From Home
Free 3-class intro teaches you how to launch a bookkeeping business
Access the training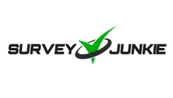 Learn More