Does it ever feel like you're struggling to get ahead financially? If so, there might be some simple fixes. 
It's difficult to enjoy life and reach a place of financial freedom when your financial choices aren't aligned with your goals. 
Whether you dream of becoming debt free or buying a vacation home, these easy changes can help you achieve the financial life you want.
Not taking advantage of your employer 401(k) match
Did you know that your job might offer you free money? If you're not contributing enough to your 401(k) to earn your employer match, then you're leaving money behind. 
An employer match is essentially a free contribution to your retirement account by your employer. It's the ultimate win-win and will get you one step closer to the retirement of your dreams.
Ignoring ways to lower your taxes
It's never fun to think about taxes. But if you're not thinking about them then you're probably paying too much. 
Make time to meet with an accountant to ensure that your taxes are optimized. Whether it's deductions you didn't know about or figuring out the best filing status, it's a good idea to understand your tax options.
Buying a car you can't afford
It's tempting to drive the latest model car. After all, you probably spend hundreds of hours in your vehicle each year. 
But if your car is in good condition, then it might be a good idea to hold off on that upgrade and crush your debt instead. With the car shortage and rising interest rates, it might not be the best time to buy.
Shopping for name brands
When you hear the term "name brands," you might think of luxury goods and other expensive products. You probably don't think of brands like Kleenex, but that's a name brand too. 
The next time you're shopping, consider trying a generic version of a name brand. You might find that some name brands are worth it, but others aren't.
Letting others influence you
Whether you're scrolling on your phone or walking into a store, companies and people are vying for your attention — and your money. 
The goals of social media influencers, marketing executives, and local stores are the same: to influence your purchasing decisions and earn your money.
Even if your best friends encourage you to buy something, you are the only person whose opinion actually matters. 
So, the next time you're shopping, think about why you're buying that item. Is it because you want it or because someone else told you should want it?
Staying at an underpaying job
It might be comfortable to stay in a familiar job, but if you're underpaid, it's time to start looking for a better-paying gig. Increasing your income will allow you to save more for retirement and keep a healthy emergency fund.
If you're not ready to leave your current job, you can find ways to make extra money. Or it might be time to ask your boss for a raise. 
Being paid more for doing a job you already like is a winning situation for you and your employer.
Not checking your accounts
"Out of sight, out of mind" is an attitude many people take with their finances. They ignore their financial accounts until something bad happens. 
You should look at your bank statement each month to be sure the balance is correct and there are no surprise fees charged to the account.
Similarly, you should keep an eye on your investment or retirement accounts to see how they're doing. Should you sell a mutual fund that isn't performing well or buy a stock that may rise in value?
Create a routine for checking your accounts each month. If you're aware of your money, you can make choices that align with your goals.
Too many subscriptions
It's never been easier to sign up for monthly services. Whether it's streaming platforms or meal kits, there is a subscription to serve nearly every part of your life. 
But those monthly fees add up quickly and might be hindering you from reaching financial freedom. Conduct a subscription services audit and see if there are any you can cancel.
Not setting financial goals
Life is busy and it's easy to get lost in the day-to-day necessities of running your household, managing family members, and working at your job. 
But if you don't take a minute to review your big financial picture and set goals, you might find that years pass without any real progress. 
Can you pay off debt, retire early, or start investing? It can be hard to make time for setting long-term goals, but it's always worth it.
Bottom line
It's easy to believe that financial freedom hinges on big goals, big investments, and big paychecks. But making small and smart money moves is important too. 
So, the next time you're feeling stuck with your money, consider the small changes you can make that can help you achieve your goals.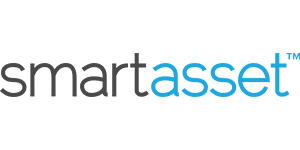 Smart Asset Benefits
Get matched with fiduciary financial advisors
Advisors are vetted and certified fiduciaries
Take the mystery out of retirement planning
Their matching tool is free
FinanceBuzz doesn't invest its money with this provider, but they are our referral partner. We get paid by them only if you click to them from our website and take a qualifying action (for example, opening an account.)