By the time you reach 70, you've accrued a lot of experience and wisdom that have shaped your financial life. 
While it might be tempting to check your retirement savings against others to gauge your financial fitness, your 401(k) balance tells only part of your money story.
If you're wondering if you're managing your finances well at 70, here are some clues you might be.
Resolve $10,000 or more of your debt
Credit card debt is suffocating. It constantly weighs on your mind and controls every choice you make. You can end up emotionally and even physically drained from it. And even though you make regular payments, it feels like you can never make any progress because of the interest.
National Debt Relief could help you resolve your credit card debt with an affordable plan that works for you. Just tell them your situation, then find out your debt relief options.
How to get National Debt Relief to help you resolve your debt: Sign up for a free debt assessment here. (Do not skip this step!) By signing up for a free assessment, National Debt Relief can assist you in settling your debt, but only if you schedule the assessment.
SPONSORED
More than $164,000 in retirement savings
According to the Federal Reserve, that amount might not seem like much in a retirement account, but that's the median amount Americans ages 65 to 74 have saved.
If your retirement savings exceed this, you're doing better than most. That said, given your age, expenses, Social Security, pension, and other factors, this may or may not be enough to retire in comfort.
Paid-off home
Hopefully, by the time you're 70, you and your mortgage payment will be retired. Though this might be considered the norm, it's no small feat.
Of homeowners age 65 and older, about 37% still have mortgage payments. Having a paid-off home is a huge milestone in financial wellness.
Charitable giving
If you have enough and some funds to spare, you're doing better than most. Giving to charity shows that you're concerned about your fellow humans and doing good in the world. 
It also indicates that you've managed your money well enough to have some left over to help others.
Earn $200 cash rewards bonus with this incredible card
There's a credit card that's making waves with its amazing bonus and benefits. The Wells Fargo Active Cash® Card(Rates and fees) has no annual fee and you can earn $200 after spending $500 in purchases in the first 3 months.
The Active Cash Card puts cash back into your wallet. Cardholders can earn unlimited 2% cash rewards on purchases — easy! That's one of the best cash rewards options available.
This card also offers an intro APR of 0% for 15 months from account opening on purchases and qualifying balance transfers (then 20.24%, 25.24%, or 29.99% Variable). Which is great for someone who wants a break from high interest rates, while still earning rewards.
The best part? There's no annual fee.
Travel
Seeing the world is a retirement goal for many. If you have the time, funds, and energy to do so, you're one of the fortunate few. 
If you're especially financially savvy, you use travel credit cards to earn travel rewards for your globetrotting expenses. 
You may even get your trips for free if you book with credit card miles. There's no sense in using your 401(k) funds for travel if you don't have to!
You're happy with your retirement lifestyle
If you're leading a happy life filled with satisfying activities, healthy relationships, and an adequate plan to care for your financial needs, it doesn't matter how big your portfolio is.
If you have enough money for your needs plus a little extra for fun things for yourself, anyone can consider you rich.
You've met with a financial advisor
While it's not necessary to use an advisor to manage your financial life, consulting with a professional is a sign that you care about optimizing your investments and spending during your retirement years.
Whether you have an advisor manage your financial affairs on your behalf or do a check-up once a year, you recognize the role professionals can play in managing your taxes, income, and investments.
You're planning to leave a legacy
Making plans for your assets after you pass away shows that you care about your family and are responsible with your money. You're a financial success if you can take care of your final expenses and leave an inheritance to help your family after you're gone.
You can still handle emergencies
Home repairs and medical bills don't faze you because you still have a nice emergency fund to cover such occasions.
You keep the emergency fund in cash or easily liquidated assets so you have quick access to your funds and aren't forced to sell equities if the market is down.
You've planned for additional age-related expenses
Many are tempted to hide their heads in the sand when it comes to uncomfortable topics like aging and money. 
If you've planned for the increased expenses that come with time, such as additional health care, help with daily tasks, or assisted living, you've been smart with your money.
You've adjusted your investment portfolio
If you make changes to your investments periodically to account for your spending needs, market conditions, and changing time horizons, you're taking good care of your portfolio.
You aren't tempted to switch things up daily or weekly, but you check on your accounts a few times a year to ensure everything is in good shape.
Fear doesn't drive your decisions
When you adjust your spending or investments, it's not because you think the sky is falling. Likewise, you don't succumb to FOMO regarding the latest financial trends or news.
If you have the confidence to plan your finances based on facts, not emotions, you're a financial success, regardless of your age.
Hobbies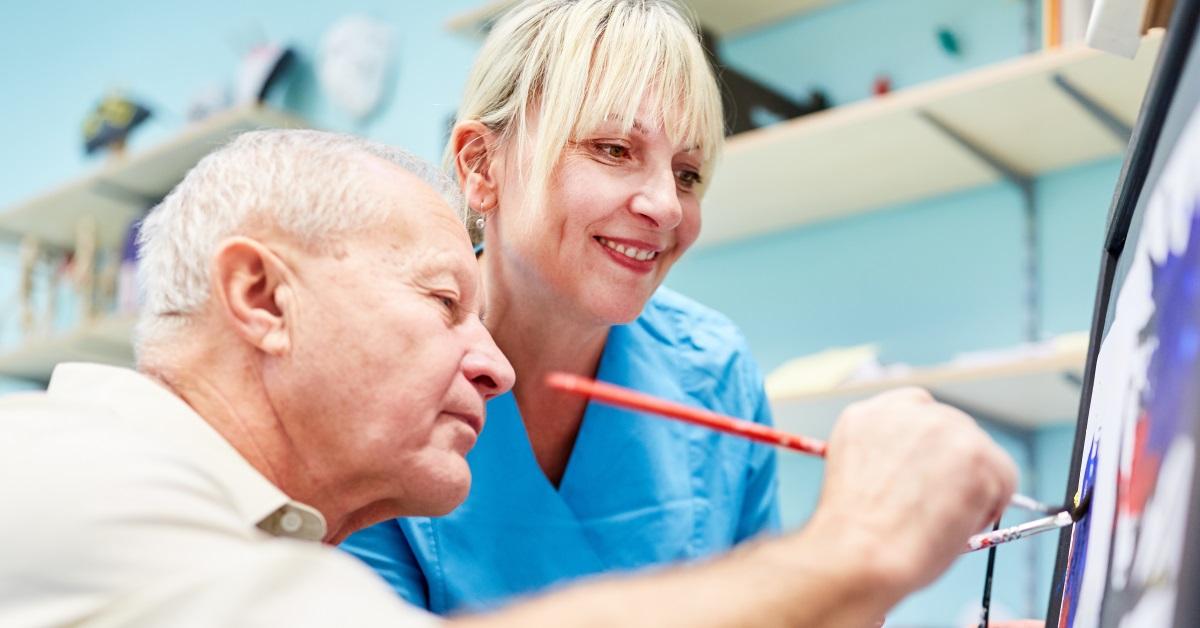 This is one of the many reasons people look forward to retirement. By planning to spend time and money on your personal interests and hobbies, you'll add spice to life and more enjoyment to your golden years.
If you've planned your finances to account for the cost of your hobbies, you'll enjoy them even more.
You have little to no debt
Your ability to repay your debt generally diminishes as you withdraw money from your retirement savings. 
Being debt-free is an accomplishment at any age, but it's vital when you're over 70. Freeing yourself from debt puts you on a path to financial security for the future.
You pay your bills on time
Just because you're retired doesn't mean you don't take care of business. You still ensure all your bills are paid and your needs are handled.
You've learned the value of putting things on autopay or setting up a calendar or other system to ensure that no crucial payments such as estimated taxes are forgotten.
Your portfolio is diversified
Now that you're retired, you've changed your asset allocation to perform for wealth preservation rather than growth. But you still haven't forgotten the critical rule of diversification.
Your wealth is spread over several appropriate, conservative asset classes, so your portfolio is protected against market downturns.
You're still mindful of your spending
Now that you're retired, you haven't abandoned the good money habits that got you where you are. You avoid wasting money on things you don't need. 
If you're still checking your spending and using a budget, you're probably doing well financially now and will likely continue to do so in the future.
Bottom line
Doing well financially isn't just about numbers. It's about security, quality of life, and planning for your future and that of your family.
If you don't feel like you're succeeding with your money, don't worry: There's time for financial improvement at any stage of life. And there are a few steps you can take to reduce financial stress and secure your future.
National Debt Relief Benefits
No upfront fees
One-on-one evaluation with a debt counseling expert
For people with $7,500 in unsecured debts and up