Florida can be a great place to retire, but there are factors you need to consider before you pack your boxes.
The state has both pros and cons for retirees. For example, you may like the warm weather and beaches, which are great, but living near a beach could cost you more money and may be prone to weather issues.
So before you plan your retirement, here are some things you need to know about retiring to the Sunshine State.
Housing prices are still high
Housing prices have declined slightly in recent months in the U.S. due to an increase in mortgage rates, and cities like Las Vegas and Seattle have seen a decrease in prices.
But Florida hasn't had that same type of drop. In fact, housing prices are still near their highs reached last year.
March's median home sale price of $399,600 was 3.2% higher than a year earlier, although slightly lower than the $490,800 median price in July.
So while the housing market is steady, it still has room to go down further. Although you might find it's cheaper to buy a home there than the higher cost-of-living city you may be moving from.
There are property tax exemptions
You will have to pay property tax on your home in Florida, but the average tax assessed by local cities and towns may be considered middle-of-the-road compared to the rest of the country.
Florida's average property tax rate is slightly lower than the national average, and there are exemptions you may qualify for as a retiree in the state.
For example, you could qualify for a senior citizen, widow/widower, or homestead exemption if you decide to make Florida your permanent residence.
There's no state income tax
A major selling point for Florida is that it's one of only nine states that collects zero income tax, which could be helpful if you're on a fixed income.
And yes, that lack of a state tax also includes no state tax on income you may receive from Social Security, a pension, or withdrawals from your retirement accounts.
Keeping those extra dollars in your pocket could add up if you're on a fixed income.
You have to pay a high state sales tax
To make up for a lack of income tax, Florida has a state sales tax of 6%, with local cities and towns adding additional sales taxes to items.
Remember to factor in sales tax when working on your retirement budget and consider the extra costs you may incur, particularly on big-ticket purchases and repeat purchases, like groceries.
Property insurance is expensive
One of the most significant costs for homeowners in Florida is property insurance, which is much higher than in the rest of the country.
The average annual premium for insurance in Florida is more than $4,000, triple the national average. And the statewide average is expected to increase at least 40% in 2023, according to the Insurance Information Institute.
Factors for the rise include recent hurricane damage that insurance companies have to pay for and fraudulent claims that have led to some insurance companies pulling out of the state.
Florida accounts for 9% of homeowners insurance claims but 80% of homeowners insurance lawsuits.
Florida doesn't rank high in health care
Florida's health care system isn't ranked well compared to the rest of the country, particularly because of the additional care that retirees may need as they age.
Costs are particularly high due to the state's lack of federal Medicaid funding, which may be important to retirees who aren't eligible for Medicare yet.
It can also be harder to access health care needs in Florida compared to other states.
The weather isn't always great
You may think Florida has better weather than where you currently live. After all, it's called the Sunshine State.
But the summer months can be challenging if you haven't budgeted for utilities to cover your air conditioning bills.
Some cities even reach an average daily high temperature of 90 degrees with extreme humidity in the summer.
It has a hurricane season
Another issue you have to account for is hurricanes, with the state facing hurricane season from June to November each year.
Hurricanes can cost you extra cash if you have to repair any damage to your home or upgrade your house with a generator or flood abatement measures. And home insurance will likely cost you more to cover any potential hurricane damage.
You don't have to worry about winter issues
On the other hand, the weather in Florida means you don't have to account for major winter weather issues you may face in your current city.
So remember to take costs such as a snow shoveling service or snowblower maintenance out of your budget, as well as utility costs to cover running your furnace in the winter months.
Also, factor out any emergency fixes you won't have to worry about, like a broken furnace or busted pipes in the winter.
The state caters to retirees
More than 20 percent of Florida residents are over 65, according to the U.S. Census Bureau, which means there are plenty of people you can relate to if you retire in Florida.
In fact, Florida caters to retirees, with plenty of 55+ communities throughout the state that have events, clubs, and activities specifically for retirees.
Tourists can be a blessing and a burden
Florida is such a great place that plenty of people want to visit each year, with more than 137 million people visiting the state in 2022.
That's great if your place has a guest bedroom for family and friends who want to visit, but it can be a burden if you live in a community where tourists constantly clog up the beaches and restaurants.
Scammer prey on retirees
One of the bad things about having so many retirees in Florida is that it makes the state vulnerable to scammers who try to take advantage of older residents.
According to the Federal Trade Commission, Florida was one of the top five states for scammers in 2022. There were more than 5 million fraud reports in the state last year, giving it the second-most reports of scams in the country.
Bottom line
There are pros and cons of settling down in Florida, so make sure you consider them all if you plan you plan to retire in the Sunshine State.
Remember to factor the additional costs of things like homeowners insurance into your budget, and don't forget the money you can save by not having a state income tax.
Also, consider how the non-tangible factors, such as living farther away from family and friends or moving to a warmer place, could affect your wellbeing.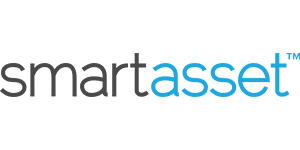 Smart Asset Benefits
Get matched with fiduciary financial advisors
Advisors are vetted and certified fiduciaries
Take the mystery out of retirement planning
Their matching tool is free
Paid Non-Client Promotion