Retirement planning eventually hits all of our radars. We think about how much to save for retirement, but how do we maximize how long those savings will last once we actually retire?
The 4% rule has long been considered a tried-and-true method for ensuring that our money outlives us, but this "rule" isn't all it's cracked up to be. Learn why you might want to rethink the 4% rule.
What is the 4% rule?
Financial advisor Bill Bengen devised the 4% rule back in 1994. In a nutshell, this rule says that you can withdraw 4% of your retirement investments each year during retirement (adjusted annually for inflation) without depleting your funds.
Let's say, for example, that you retire with $1 million in your portfolio. Under the 4% rule, you'd withdraw $40,000 during that first year. If the cost of living then goes up by 3%, you'd take out $41,200 ($40,000 + $1,200, which is 3% of $40,000) the following year.
As you might imagine, this "rule" comes with a few exceptions. It's one of those pieces of financial wisdom that may have worked well in the past, but might be not as relevant today.
Why you might ignore the 4% rule
The 4% rule isn't necessarily terrible advice. The problem is that retirement planning is highly individualized, and this rule takes a one-size-fits-all approach. The 4% rule might make sense under one set of circumstances and be harmful in another.
For example, the rule assumes your retirement will last 30 years. What if your retirement window, also called the time horizon, is shorter or longer? Beyond not suiting every scenario, the 4% rule raises a few other concerns. Here are some of the biggest.
It doesn't consider continued employment
Just because you retire doesn't mean you stop working. Many people begin taking retirement from one job and continue working for a different company or in a different capacity. Reasons for this are many, from wanting to max out Social Security benefits to wanting to earn additional income or even just to stay active.
If you're working, you may not need to take out 4% of your retirement savings right away. In fact, withdrawing more money than you need now could affect your returns later, depending on market fluctuations. The 4% rule doesn't take that into account and might not make sense for people in this situation.
It's based on a specific time horizon
Another glaring issue with the 4% rule is that it's based on a 30-year retirement. Of course, we'd all like to enjoy as long a retirement as possible, but, realistically, that won't be the case for everyone.
Your retirement years may be longer or shorter depending on a variety of factors. If your time horizon is shorter, only withdrawing 4% means you might not fully enjoy the fruits of your savings. If it ends up being longer, however, you might not have as much money in your later years as you need.
It doesn't account for lifestyle changes
Just like you can't plan on an exact number of years in retirement, you can't plan on having the same lifestyle throughout retirement, which means you can't plan on the same annual spend. The 4% rule may serve you well if you live humbly, for example, but what if you want to travel the world? That 4% may not be enough.
For that reason, the 4% rule could be too rigid to be reasonable. It doesn't give you the flexibility you need to adjust your withdrawals based on how your life changes year over year, and that could have negative impacts on your long-term retirement strategy.
It might not align with your retirement portfolio
Is your retirement portfolio a 50/50 split between bonds and stocks? No? Then apply the 4% rule with extreme caution.
The rule is rooted in calculations based on a very specific portfolio composition. If your portfolio is any different, those calculations — and the benefits of the 4% rule — may not hold true for you.
Before you apply this rule to your own retirement planning, think carefully about how your portfolio looks now and how it might evolve over time. Then, work with a professional who can show you how to invest money and balance your portfolio based on your individual retirement goals.
It's not rooted in current trends
A good habit to form when it comes to taking financial advice is asking, "When did this advice come about?" The economy as a whole is fluid, and the financial world we live in now is not the same one that our parents and grandparents grew up in.
Because the 4% rule was developed in 1994, it's based on historical trends rather than recent ones. This alone doesn't make it an unwise strategy, but it does mean that you'd be wise to take it with a grain of salt. You wouldn't budget for road trips using gas prices from the 1990s, would you? So why use a retirement strategy that hasn't kept with the times?
It might deplete your retirement funds
The whole point of saving for retirement is ensuring that you have enough money to carry you through. Arguably, the worst possible outcome of the 4% rule is not having enough savings to last.
How long your retirement nest egg will last depends on multiple variables, some of which you can control and some of which you can't. Assuming that 4% will always be just enough and never too much leaves a lot of gray area.
That gray area is where market volatility and health emergencies lie in wait. It's also where too-frugal living likes to hang out. Building your retirement strategy around a fixed withdrawal percentage gives you less long-term control over your funds and leaves you vulnerable to those funds running out prematurely.
It's too generalized
There's a common thread tying all of these issues together, and it's the thread of overgeneralization. The 4% rule works for a distinct retirement scenario and doesn't leave much wiggle room for changing circumstances.
Imagine if your doctor prescribed the exact same medication at the exact same dosage for every ailment: headaches, broken bones, high blood pressure. It doesn't take a medical degree to know that's not good practice.
The same logic applies here. A 4% withdrawal might make sense for a specific person at a specific time, but it lacks the adaptability to be applied universally.
Bottom line
The 4% rule is a decent starting point for your retirement planning, but calling it a hard and fast rule is a bit of a stretch. Rather than touting this rule as the end-all-be-all of retirement planning, work with a financial advisor to find a flexible strategy that works for you so you can avoid retirement mistakes. Then, revisit that strategy every year throughout retirement to make adjustments that suit your current circumstances.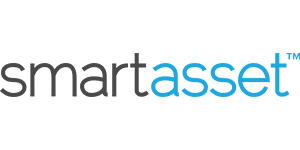 Smart Asset Benefits
Get matched with fiduciary financial advisors
Advisors are vetted and certified fiduciaries
Take the mystery out of retirement planning
Their matching tool is free