If you're wondering how to file taxes, you can accomplish the task in many ways. You can complete your returns on your own, use tax preparation software to simplify the process, or pay a tax professional to prepare your returns for you. If you opt to use tax software, you have plenty of options to choose from.
Most tax software services charge users to file a return. Although some software offers free federal filing for only basic situations, FreeTaxUSA's free federal filing isn't limited based on your circumstances. If you'd like to learn more, this FreeTaxUSA review covers the highlights of the company, software, and what you need to know before you decide whether it's the right tax filing option for you.
In this FreeTaxUSA review:
FreeTaxUSA: The basics
FreeTaxUSA was founded in 2001 by a certified public accountant. Since then, the U.S.-based company has helped file over 50 million tax returns with the IRS. The company is highly rated and has received 4.8 out of 5 stars based on over 427,000 reviews.
FreeTaxUSA offers free online tax preparation software for federal income tax filers. The company makes money if you purchase certain upgrades. For instance, you have to pay to file a state income tax return. Thankfully, the fee for state filing is modest compared to some of FreeTaxUSA's competitors.
FreeTaxUSA currently employs over 150 employees who live and work in the U.S., including its customer service representatives. Although you can't contact the company by phone, it claims to typically answer emails and messages within 30 minutes.
It doesn't offer the flashiest user interface compared to other tax prep options available, but it gets the job done. Similar to other tax software, it could help you avoid tax mistakes if you're concerned about filling out tax forms on your own. The company even offers a maximum refund guarantee and a 100% calculation accuracy guarantee to back up their product.
How much does FreeTaxUSA cost: Products and pricing
FreeTaxUSA doesn't work like other online tax preparation software, where you generally need to select a product tier before you start. You don't need to do this to start your return with FreeTaxUSA; instead, you can just create an account and begin working.
Free edition
It doesn't matter whether you have a simple tax situation, are self-employed with self-employment income, own a small business, need access to Schedule C, or own a rental property. You can file your federal income tax return for free. You can even extend your federal return for free.
Deluxe
You have the option to upgrade from the free version to the Deluxe version for $7.99. This gives you access to priority customer support through a live chat support option. You also get unlimited amended returns at a cheaper cost than paying for this feature alone ($14.99).
The Deluxe Edition comes with Audit Assist too. Audit assistance can be helpful, but it's important to note that it can only help you prepare for an audit. Audit specialists won't represent you during the audit process itself. FreeTaxUSA can't correspond with the IRS directly, and its Audit Assist applies only to federal income tax returns.
You do have to pay to file your state return with FreeTaxUSA. The current cost is $14.99. If you need to file a previous year's state tax return, it costs $17.99. Compared to what competitors charge, this is a relatively low-cost fee.
Upgrades
FreeTaxUSA also offers other potential upgrades. You can pay $7.99 to have your tax return printed and mailed to you. If you want it professionally bound, the cost increases to $14.99. Depending on the length of your return, you may be able to get it printed locally at a lower cost. However, the best option is usually printing it yourself at home or keeping a digital copy.
Finally, you can pay $19.99 to pay for your FreeTaxUSA services out of your tax refund. This fee is avoidable by paying for the services by using a more conventional option.
Here's a quick summary of the software and its pricing options.
| | |
| --- | --- |
| Product/Service | Cost |
| Federal tax return preparation software for current and prior years | Free |
| Federal tax return extension | Free |
| State tax return preparation software for the current year |  $14.99 |
| State tax return preparation software for prior tax years (2013 - 2019) | $17.99 per year filed |
| Deluxe feature package (live chat, unlimited amended returns, audit assist) | $7.99 |
| Unlimited amended returns | $14.99 |
| Printed return mailed to you | $7.99 |
| Professionally bound tax return mailed to you | $14.99 |
| Pay for software with your refund | $19.99 |
How does FreeTaxUSA work?
FreeTaxUSA works much like any other tax software. You start by signing up for a free account. Once that's settled, you begin inputting information about yourself and your tax situation based on the software's straightforward prompts. If you have questions during the process, you can typically click on a question mark icon to learn more about a particular line item. This can be helpful for people who aren't well-versed in tax issues.
Throughout the tax preparation process, FreeTaxUSA may ask you to upgrade to paid products it offers. Upgrading is not necessary to complete your free federal income tax return. However, some of the benefits may add value depending on your situation.
In particular, the live chat option is helpful if you have questions and want to complete your return without waiting for a response from customer service via email. Other tax software offers more support, including phone-based support, but may come at a higher price than FreeTaxUSA.
FreeTaxUSA takes your answers and uses them to complete the appropriate tax forms. As you fill out your return, a federal income tax refund or amount owed is automatically calculated and displayed. This changes as you add more income, deductions, credits, federal income tax withheld, estimated tax payments, and other tax credits and items.
Once you've inputted the majority of your information, you can use the FreeTaxUSA Refund Maximizer. This tool asks questions to help make sure you minimize your income and have claimed the credits and tax deductions you qualify for. After you've completed this optional step, you can review your federal income tax information and e-file your return. If you're looking for the fastest way to receive your refund, your best option is through direct deposit into a bank account.
FreeTaxUSA offers 100% calculation accuracy and maximum refund guarantees, which can give you some peace of mind. If there is a calculation error on an eligible return, FreeTaxUSA may pay the interest and penalties associated with it. If you get a larger refund by supplying the same information using another filing service, FreeTaxUSA will refund any charges you paid for its software and give you a coupon for a free amended return.
FreeTaxUSA pros and cons
If you are considering FreeTaxUSA, there are both positives and negatives to this option.
Pros
Here are a few of the benefits of using FreeTaxUSA.
Free federal individual income tax return: Your federal income tax return is free whether you only have a W-2 or you own rental properties and have self-employment income.
Low state income tax return fees: A $14.99 fee is much more affordable than paying the $30 or more other companies sometimes charge to file a state income tax return.
Quick response to email inquiries: FreeTaxUSA claims to typically respond to tax questions within 30 minutes.
Helpful guarantees: FreeTaxUSA offers some helpful guarantees that can give you peace of mind when you file your income tax return.
Cons
Don't forget to consider these drawbacks before you get started.
No phone-based customer service: You can only get help via email or through a message system unless you pay for Deluxe, which offers live chat support.
No in-person help: Although some tax software provide optional in-person support at a local office, FreeTaxUSA does not offer this option.
Paid state tax returns: Basic state tax returns may be free with other tax preparation software companies.
Fewer features: You won't have access to some of the premium features higher-cost tax preparation companies offer, such as assistance from a CPA or importing last year's information from other software platforms.
How to contact FreeTaxUSA
You can contact FreeTaxUSA's support using four support options. Unfortunately, there is no phone number to call as phone support isn't available. The fastest way to get help is upgrading to FreeTaxUSA's Deluxe service for $7.99. This allows you to use the website's live chat feature.
The other three options are free but aren't instant. FreeTaxUSA claims they usually respond within about 30 minutes. You can sign into an existing FreeTaxUSA account and use the secure account messaging feature. If you don't have an account yet, you can always contact email support at support@freetaxusa.com or send a message through their online Quick Answers support.
FAQs about FreeTaxUSA
Here are answers to some of the most frequently asked questions about FreeTaxUSA.
Is FreeTaxUSA legit?
FreeTaxUSA is a legitimate way to file your federal and state income tax returns. Although its e-filing software isn't as flashy as the major tax preparation websites, it gets the job done and accurately prepares your tax return.
Which is better, FreeTaxUSA or TurboTax?
No one tax preparation software is better than another for every individual. FreeTaxUSA is an affordable option, but it doesn't come with as streamlined an experience as TurboTax offers. 
That said, those who feel comfortable preparing taxes may not need all of the features TurboTax offers, which typically come at a higher cost than FreeTaxUSA's features. TurboTax may be a better option for people who prefer a polished experience or need more help preparing their tax returns.
Does FreeTaxUSA offer the ability to prepare tax returns?
Yes, you can prepare and file state tax returns with the FreeTaxUSA software. The full price listed on the FreeTaxUSA website is $14.99.
What is the best tax preparation software company?
Several online tax preparation software companies exist, including TurboTax, H&R Block, TaxSlayer, TaxAct, FreeTaxUSA, and many more. Each company's products have their own features and pricing that corresponds with those features. To find the best tax software company for you, balance the pricing with the features you need to find the best value.
Bottom line
There is certainly no shortage of options for how to file taxes. If you want a cheap or sometimes free option, FreeTaxUSA could be the perfect tax preparation software for you. Its user interface isn't as polished as some of its major competitors, but it provides 100% calculation accuracy and maximum refund guarantees.
If you've learned how to manage your money and are comfortable doing your own taxes with the help of online software, you shouldn't have any significant issues using FreeTaxUSA. And if you prefer more hands-on support, you may enjoy the live chat included in the $7.99 Deluxe package.
Other tax preparation services could be a better fit if you want an even more personal approach. Those who want to talk to a tax preparer by phone and are willing to pay more for that support should look elsewhere. Think about the features you want and pricing to choose the right option for you.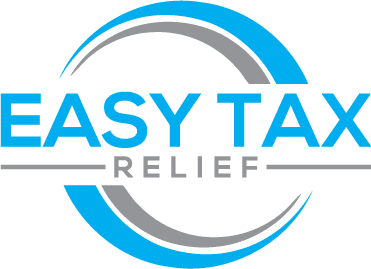 Easy Tax Relief Benefits
Eliminate your tax debt
Potentially reduce the amount you owe
Stop wage garnishments and bank levies
Communicates with the IRS on your behalf