Testerup is a website and app that connects users with web developers and companies looking for customer feedback on games, apps, and products. We like Testerup because it's relatively easy to use, can be used on a desktop or mobile device, and offers the possibility of earning real money, depending on how much time you devote to it.
That said, there are other apps like Survey Junkie and Swagbucks that provide similar opportunities but have lower payout thresholds.
Check out this Testerup review to determine if the app could help you earn money in your spare time or if you should steer clear.
>> 22 Legit Game Apps That Pay Real Money

Key takeaways
Testerup members can play games, take surveys, or test products and earn money based on the level of testing they reach.
You must make a minimum of $70 before you are eligible to withdraw funds.
Testerup is only available in the United States, United Kingdom, and Canada, and you must be age 18 or older to use it.
You must allow Testerup to track your device to confirm you've completed various tasks.
Tasks vary in length and requirements and may pay as much as $120 per offer, though most offer much less and may come with catches like in-app purchase requirements.
Testerup: Is it worth it?
Pros
Cons

Testerup is easy to sign up for, and the apps are free to download and use.
Payouts are easy to request through the app.
Members can earn money by referring friends and then receiving a portion of what their friends make.

Payouts take at least 48 hours or up to five days, depending on your bank or PayPal.
You need to allow Testerup to track your device and app usage.
Members may have to make in-app purchases to reach the highest payout.

Our verdict: Testerup pays members for spending time playing games, taking surveys, and testing products online. Although it has drawbacks, like a high minimum withdrawal amount and in-app purchases to access the biggest payouts, Testerup is a good choice for people looking to earn a little extra cash playing games or taking surveys.
What is Testerup?
Formerly known as Testery, Testerup is a website and mobile app owned and developed by the German company aestimium GmbH and was released in May of 2022. The app connects developers and marketers looking for customer feedback with Testerup users through its testing platform. Testerup pays its members to play games, answer surveys, or give opinions on products or other materials.
Testerup has about 3 million registered members and has earned 4.4 out of 5 stars on Trustpilot with more than 8,100 reviews. 64% of reviewers gave the app five stars, and another 20% awarded it four stars. However, it's important to note that one of the first tasks available through Testerup is leaving a review on Trustpilot. Although no dollar amount is connected to completing a review, it is labeled as a Premium task, which may eventually earn users opportunities to make more money.
Since its release, the app has earned a 4.1 out of 5 stars on the Apple App Store with over 6,200 user reviews and 3.7 out of 5 stars on the Google Play Store with over 41,000 reviews.
How much can you earn with Testerup?
While many apps promise you can play games online for fun, the real trick is learning how to make money using the app without devoting days or weeks to reaching the highest level of a game.
Although official numbers of what people earn with the app aren't available, the Testerup site says that testers could earn up to $120 per test offer, and new users receive up to 50 offers to test immediately worth more than $800.
When logging on through the website, we were presented with 30 different offers, or tasks, worth $1,717.20. However, our first login through the app gave only 17 suggestions worth $760.20.
Each task has different milestones, like reaching a certain level in a game or completing a task section. Dollar amounts are attached to each milestone, and you'll earn funds as you progress. The higher the level or more complex the task, the more you will likely make.
In the Match Master game, for example, users must download the game app through Testerup and complete the setup process. Once you begin playing, you'll receive $1.00 for reaching level 3, $2.00 for reaching level 7, and so on until you reach level 23 and earn $25. The total payout of the game is $54.50 if you complete all levels and tasks, including making an in-app purchase.
All tasks have time limits, usually 30 days for completion, and users must enable tracking by Testerup so that their progress can be verified.
Depending on the task, you may need to provide proof of completion through screenshots to receive payment. Testerup checks each task's progress by hand, and if your progress is rejected by the reviewer several times, you may be blocked and unable to participate in future offers.
Once your task has been verified, payment will be credited to your account. You must wait to cash out until you reach a minimum cash balance of $70 before redeeming your funds through PayPal. Users can only withdraw up to $250 (or equivalent local currency) per transaction.
You may need to verify your identity through biometric verification before receiving any type of payout, and Testerup may withhold payment if you do not complete the verification process.
What do you do with Testerup?
User testing through Testerup is straightforward. Once you've signed up using your email address, Facebook, or Google login information, you'll see a selection of tasks. Most of the first tasks are mobile games, including Bingo, Scrabble, matching and dice, fantasy role-playing, and world-building games.
Other initial tasks include installing and running market research apps on your desktop or tablet and leaving a review on Trustpilot under the email address you signed up with.
Some tasks are labeled as premium. If you complete five premium Tasks, you'll become a premium Tester and receive additional premium offers, higher payments, and be eligible to earn points and bonuses.
Tasks may be available on a desktop computer, but the games may require a phone or tablet to participate. Some tasks may also only be available for iOS or Android users, depending on the developer.
Users can select the single tasks or games that appeal to them but don't get to choose the broader selection of offered jobs. Many of these tasks require downloading a third-party app through the Testerup site, and you may be subject to the app's privacy policy and terms and conditions.
Once the third-party app is downloaded and Testerup has verified the installation, follow the task directions to ensure you receive the maximum payout possible. Non-game tasks may only last a few minutes and pay a small amount. Games tend to have higher payouts, but depending on how much you play the game within the set time limit, you may never reach the highest level for the maximum payout.
You may be required to make in-app purchases as part of your tasks in exchange for cashback. While you don't have to make purchases, you generally can't access the highest payout without completing all the tasks in the directions. For example, in the Match Masters game, you'll earn $3.00 in cashback after completing your first in-game purchase, which will help you reach the game total of $54.50.
How to make more money with Testerup
Earning the most cash with Testerup can take practice. Consider the following tips to help you maximize your time.
Use Testerup daily: To make Testerup a viable gig, you'll need to interact with it frequently, especially if you accept a game task. Develop a plan to use the downloaded apps every day to make progress with existing offers and games. Check the Testerup site frequently to ensure you don't miss an opportunity, and keep an eye out for special deals or high-paying tasks that fit your interests.
Accept premium tasks: Although each task has its maximum dollar amount, tasks labeled as premium may earn you better future opportunities. Premium tasks may not be the highest-paying offers, but choosing premium tasks can give you access to more tasks and potentially higher payouts.
If you have limited time to devote to Testerup, you may need to prioritize which tasks you select. Try to develop a balance between choosing higher-paying but more significant time-commitment tasks (like games) and premium tasks that can create other opportunities to continue earning.
Refer friends: Besides paying for playing games and taking surveys yourself, Testerup will also pay you to refer friends to them. If your friend completes a task using Testerup, the site will pay you 10% of their earnings for up to a year. For example, if your friend earns $150 within the first year of participating, Testerup will pay you $15. You can refer friends through a personalized link, email, or social media like Twitter or Facebook.
How to get started with Testerup
Signing up with Testerup only requires your email address and a password.
You must verify your email address and download the Testerup app on your phone or tablet to get started, but that's the extent of the signup process. Additional information may be required when you cash out through PayPal. Users must be 18 years old and live in the United States, the United Kingdom, and Canada (excluding Quebec).
To start using Testerup:
1. Go to the Testerup website.
2. Sign up using your email address, Facebook, or Google account logins.
3. Verify your email address when prompted.
4. Select your first task and follow the directions provided.
5. Download the third-party game or company app through the Testerup site and start making progress on your task.
6. Once you've played as much as you want to, or you reach the time limit, answer the questions to provide feedback on the game or task completed.
Alternatives to Testerup: Survey Junkie and Swagbucks
Although many options are available on Testerup, it may not be one of the best side hustles for you if you don't have a lot of time to devote to the tasks. People who don't like playing online games or aren't comfortable downloading extra apps to their devices may want to look into other options.
If you are more interested in only taking surveys or doing other types of online work, check out one of these ways to earn money online.
Survey Junkie
If you like taking surveys and letting brands know what you think, consider using Survey Junkie and earn rewards and points that can be redeemed for PayPal or e-gift cards. Members answer surveys and participate in focus groups or opt-in to behavioral research, which tracks their browsing activity via SJ Pulse.
When you're ready to cash in your points, you can redeem them for cash via PayPal, a Visa gift card, bank transfer, or gift cards to major stores.
Visit Survey Junkie | Read our Survey Junkie review
Swagbucks
Although you can play games on Swagbucks, the site does not require downloading third-party apps but you may need to make in-app purchases. To earn money through Swagbucks, users sign up and complete online surveys, answer a daily poll, or earn cash back through online shopping. Users can also try new services and search the web through the Swagbucks browser plugin. All activities earn Swagbucks (SB) points and cash-back opportunities.
Once you've earned enough SB points, you can trade them for gift cards to major retailers like Amazon, Walmart, and Target or redeem your points for PayPal cash back.
Visit Swagbucks | Read our Swagbucks review
Testerup
Swagbucks
Survey Junkie
Ways to earn
Play third-party games, take surveys, and provide product feedback
Shop online for cashback, use a browser plugin, play games, and answer surveys or daily questions
Complete surveys or opt-in to behavioral research that tracks your browsing history
Minimum payout threshold
$70
$1 or 110 SB Points
500 points
App store rating
Apple: 4.2 out of 5 stars Google Play: 3.7 out of 5 stars
Apple: 4.4 out of 5 stars

Google Play: 4.2 out of 5 stars

Apple: 4.5 out of 5 stars

Google Play: 4.4 out of 5 stars

Visit Testerup
Visit Swagbucks
Visit Survey Junkie
FAQs about Testerup
Is the site Testerup legit?
Yes, Testerup is a legit site that pays out once you reach the required minimum account balance of $70. Although the amount you earn will vary based on the tasks you complete and the time you devote to the app, making money using Testerup isn't difficult — it just takes time.
Is tester work safe?
Testing apps and games for developers can be an excellent way to earn extra money. If you enjoy playing games online or hunting for issues in an app or website, testing can be an easy side hustle you can do from almost anywhere.
Different sites are available that connect potential testers with apps looking for assistance. Before you sign up, understand how the platform works, whether it takes a cut of your earnings, and carefully read all terms and conditions.
Are there any legit apps to make money?
Several apps can help you make money online, but the type of work can vary widely, including playing games, completing surveys, testing products, and even reviewing websites and apps for glitches. Before starting as a tester, thoroughly read other users' reviews of your chosen platform and the site's terms and conditions. Understanding the fee or payout structure before signing up is vital since some apps may take a cut of your earnings.
Testerup review: bottom line
Testerup can be helpful for people who like to play games and answer a few surveys or do product reviews. Although the amount of money you earn varies based on various factors, Testerup is a legitimate app that can help you make money as long as you understand that you likely won't be able to quit your day job to play games online.
Before signing up, read all terms and conditions and seriously consider how much time you can devote to playing games and earning the highest payout so that you don't waste your time online.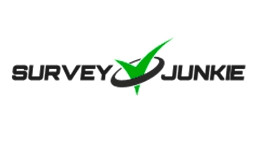 SurveyJunkie Benefits
Over $55,000 paid to members daily
Earn up to $130 a month taking 4 or more surveys daily
$76 million paid out to date
20M+ lifetime members and BBB accreditation