The COVID-19 pandemic introduced groundbreaking changes to the world, and one of the biggest was how it changed the way we work. By 2021, about 18% of Americans worked from home, a threefold increase from just two years earlier, when only 6% of people enjoyed that luxury, according to the Census Bureau.
The world will always need people who work on-site, but if you're the type who prefers remote work, there are more opportunities than ever. Here are some of the best work-from-home jobs available today, many of which you can find on the best sites for remote work.
Key takeaways:
In 2021, 18% of all U.S. workers worked from home.
Work-from-home jobs can be full time or part time, and you can choose to work for an employer or be a freelancer.
Many work-from-home jobs require specialized education, but some are open to those with little or no training.
The 10 best work-from-home jobs
Best work from home jobs comparison
Job
Best for
Pay potential
Customer service representative

Problem solvers
Extroverts who want to work from home

$36,920 (median annual pay)
Virtual assistant

People who enjoy learning new tasks
People who want the most flexibility in choosing who they work for and what they do

$59,024 (average annual pay)
Search engine evaluator

People who like getting lost down Google rabbit holes

$50,281 (average annual pay)
Data entry clerk

People who like to zone out while crunching numbers

$35,940 (average annual pay)
Graphic designer
$50,710 (median annual pay)
Bookkeeper

People who like numbers
People who enjoy tidying things up

$45,560 (median annual pay)
Proofreader

People who like working with a finished product
People who have a fine attention to detail

$46,010 (average annual pay)
Transcription

People who want to learn how to type fast
People who aren't sure how to get started with other work-from-home jobs yet

$30,100 (median annual pay)
Social media manager

People who enjoy spending time on social media
Creative people

$45,667 (average annual pay)
Programmer

People who enjoy solving riddles and puzzles
Folks who want to earn a high income

$93,000 (median annual pay)
Customer service representative
Pros
Cons

Doesn't require much, if any, experience
Plenty of available opportunities

May have to deal with angry customers
As a customer service representative, you'll work to help people and solve their problems. That's a big pro or a con, depending on whether you enjoy working with people, even as a remote worker. But for extroverts, it can be a great way to tick that box while also avoiding the hassles of commuting to work.
Depending on the company you work for, you may have a lot of flexibility in choosing your shifts — or not. Because virtually all businesses need customer support personnel (pun intended), it may be easier to find a company you resonate with. You may work as part of a virtual call center or provide chat support.
Virtual assistant
Pros
Cons

Flexible schedule and assignments
Unlimited earning potential

Need to treat the job like a business
A virtual assistant is someone who helps out another person or business with virtual tasks, such as researching information, sending emails, scheduling appointments, or even more technical things such as creating graphics or editing videos.
Most virtual assistants are freelancers, and this allows you a wide range of flexibility in picking and choosing which types of services you want to offer and whom you want to work with. That's what makes this one of the best side hustles, too.
That said, as with any other freelancer, you'll need to learn how to run your job like a business. You'll need to find new clients, send invoices, track payments, pay your own taxes, and more. But for those with a knack for helping people with varying digital odd jobs, it could be a rewarding career. That's especially true if you're able to find a niche offering specialized and in-demand services that allow you to charge whatever you want.
Search engine evaluator
Pros
Cons

Flexible schedule
Doesn't require a lot of technical skill
Learn lots of random facts and information

Most positions are freelance
You might have heard of video game testers that ensure there aren't any bugs or errors in the program. That's essentially what search engine evaluators do too, but with search engines. As a search engine evaluator, your job is to check the results that show up in search engines to see how useful and accurate they actually are for real people, not robots.
Most of these jobs are freelance and done through various websites, such as Appen or TELUS, and the pay isn't always the greatest. However, because the work can generally be done on your own terms, you can choose when to work, even if that's in the middle of the night.
Data entry clerk
Pros
Cons

Easy to get started
Work on your own schedule
Another option for a remote job is data entry. Computers have automated many repetitive tasks such as data entry, but not all.
Depending on the needs of your employer or customer, you might be transferring information from one source onto a spreadsheet, checking over already-entered data, fixing data-entry errors, creating charts or tables, or various other tasks. It's a routine job that many find boring, but for some people, zoning out to a good podcast while crunching through some numbers is exactly their cup of tea.
Data entry clerks can work for employers or work for themselves as a freelancer. If you work as a freelancer, you'll be responsible for finding clients and companies to work for, as well as paying all your own taxes.
Graphic design
Pros
Cons

Use your creative skills in new ways
Lots of opportunity to find your own areas of interest

May need to pay for a lot of specialized software or materials
If you're the type who's always doodling, becoming a graphic designer can be a great option for making money while providing a creative outlet. Graphic designers can work remotely for companies or pick up gigs as freelancers.
Companies may have more exacting requirements such as an art degree, but you can easily get started as a freelancer with a portfolio of your own to show prospective clients. If you're a freelancer, however, you'll generally need to buy your own software programs and art supplies, which can be expensive.
Working as a graphic designer from home allows you the chance to work on new projects that you otherwise might not do, such as creating infographics, playing with new material types and programs, or bringing a customer's business to life with a shiny new logo.
Bookkeeping
Pros
Cons

Set your own schedule
Doesn't require much training

Requires long work hours during tax season
If you have a knack for organizing numbers, becoming a work-from-home bookkeeper can be an excellent opportunity. You'll help companies and business owners make sense of their books so they can more easily file their taxes, pay their employees, make business decisions, and do all the things required to run a successful company.
You'll generally need formal training, such as a bachelor's degree in accounting, if you're advising businesses on their tax situation. But for the everyday basics of recording accurate information, you can get started with relatively little experience, and some employers even offer on-the-job training.
Proofreading
Pros
Cons

Easy to get started
Lots of formal and informal opportunities

Scope creep can be common with some clients
If you're the type of person who can spot a typo from a mile away, becoming a proofreader might be a good job for you. It requires a lot of patience and accuracy, but if you have those qualities, it may be easy for you to find work. Many companies hire proofreaders on a full-time or freelance basis to make sure they're putting out clean, professional copy.
That said, proofreading and editing are two different things. Some clients aren't always versed on the difference, particularly smaller companies. You may need to be vigilant against "scope creep," which is when your clients start asking you to do work beyond what they're actually paying you for. But because it's easy to get started — requiring only a computer and an internet connection — it could be worth trying.
Transcription
Pros
Cons

Lots of opportunities available
You'll become fast at typing

Work can be monotonous and low-paying
There's no shortage of automatic transcription software programs these days, but for some things, there will always be a human touch needed. Some clients, such as journalists, prefer to have a real human transcribe audio files from interviews to make sure it's as accurate as possible.
If you're handy with medical terms or other specialized areas, you can also command a higher price for transcribing because your ear may be more attuned to uncommon vocabulary than a robot's.
Working as a transcriptionist is one of the work-from-home jobs with the lowest barriers to entry. To speed up things, about the only investment you'll need is a foot pedal to start and stop audio files. That said, because many people can do it, the pay rates tend to be quite low unless you have specialized training, such as for medical transcription.
Social media management
Pros
Cons

Can be creative
Get real-time feedback in your work

Need to learn new programs and trends frequently
Social media is a huge part of how companies reach customers these days. As a social media manager, you'll help forge that connection. Depending on the company you work for, that might mean you have a lot of leeway in how you want to do things — but you also need to be careful not to embarrass your employer.
Unfortunately, social media managers aren't always valued in proportion to their real worth in terms of company profit. The pay rates aren't always the best because many people can offer this service. In addition, you'll always need to learn new things because the social media landscape is always changing.
Programmer
Pros
Cons

Very high earning potential
Lots of room for career growth

Requires a lot of technical knowledge
"Programming" is a loose term that usually covers all types of people who work with computer code, such as computer programmers, web developers, software developers, and software engineers. It's not something that anyone can pick up and do without extensive training, but the good news is this is one of the highest-earning career paths open to people who are entirely self-taught.
Tip
Try using
FreeCodeCamp
to start learning and see whether it's something you might have a knack for.
Many programmers choose to be freelancers, but some find they have more opportunities for advancement and higher earnings with regular employment. Working for a company, you'll generally have a more-established career ladder available to climb, even to a management role if you choose.
How to choose the best work-from-home jobs
If you're ready to get started, here are some tips on how to find the right fit for you during your work-from-home job search:
Start with your skills. What are you good at? What do you enjoy doing? Make a list of all the skills you have.
Which type of role do you want? Figure out what type of job you're looking for — a full-time job, part-time job, working for an employer, or freelance.
What jobs are available? Spend some time browsing job listings on job boards such as Monster or LinkedIn to get an idea of what options might be open to you and what the job requirements look like. Filter job opportunities based on "remote," "work from home," or similar wording.
Consider training. Some jobs are entry-level, and other jobs, such as programming, may not be entry-level but don't always require a degree. But having some type of training under your belt, even if it's a coding boot camp, can help you stand out.
Consider your tolerance for boredom. Some work-from-home jobs, such as transcription and data entry, can be pretty mind-numbing to a lot of people. If that type of thing bothers you, it may not be a sustainable long-term career for you.
Network. Look for meetups, conferences, and other networking activities in your chosen field to attend, and start making connections with people who can mentor or advise you.
Consider work-from-home benefits. Employers sometimes offer benefits and perks to remote employees such as a home office allowance or annual workplace retreats, and these can add a nice touch.
Hire a career coach. Although they can be expensive, a career coach could be an invaluable asset to help guide you toward your ideal work-from-home job.
Check reviews. Look at reviews of potential employers on Glassdoor to get a sense of whether it's a company you'd like to work for.
Warning
Be cautious of any positions that seem too good to be true. There are a number of
job scams
out there, including reshipping scams, which require you to receive packages and reship them, and reselling merchandise scams, which promise you the ability to sell goods that never arrive.
FAQs about work-from-home jobs
What is the highest paying work-from-home job?
Careers in technology — such as software engineering, sales, and product management — are some of the highest-paying work-from-home jobs available today.
How much does Amazon pay to work from home?
Amazon employees who worked from home earned an average of $28.64 per hour in February 2023, according to ZipRecruiter. The range was quite wide, however — depending on the type of job you have and where you live, you could expect to earn anywhere from $8.65 to $58.89 per hour.
Where can I find a work-from-home job?
The best places for job seekers to find legitimate work-at-home jobs are job sites such as LinkedIn and FlexJobs. There is a fee to use FlexJobs. If you're looking for freelance work, you could also consider websites like Upwork and Fiverr. However, no matter what industry you're in or how you want to work, the best way to find any job is to network with other people who are already doing what you want to do.
Best work-from-home jobs: Bottom line
If you like a challenge and want to earn a high income, programming might be a good choice for you. If you value flexibility and creativity, try becoming a virtual assistant or graphic designer. If you just like getting lost in the numbers, bookkeeping or data entry could be good options. If you value working with people (even remotely), working as a customer service rep is a widely available remote position.
Some may prefer traditional employment, whereas others might want the freedom of a freelance job. Being an independent contractor does have its challenges, though, including setting aside money for taxes.
The truth is there isn't any single "best" work-from-home job that will suit everyone, and your options are always changing. If working from home is your top priority, it's best to stay nimble and keep an open mind toward new opportunities.
Earn money online by taking surveys
$55,000 might sound crazy … but with a company called Survey Junkie, it's possible to get your share of it every day by taking their simple surveys.
While it might sound strange, these "market research" surveys are a known way to make extra cash online. Of course, they won't make you rich … but if you have some extra free time, the money you earn could be enough to cover gas, groceries, coffee, and more!
Follow these simple steps to get your share of $55,000:
Take surveys.
Repeat daily and get paid!
Sign up here and share your opinion on these companies with simple surveys. Survey Junkie has paid out over $76 million to date.
P.S.: You can cash out with as little as $5 through PayPal or bank transfer, or transfer to gift cards from a number of stores.
Methodology
In determining the best work-from-home jobs, we compiled a list of potential options and evaluated each option based on its pros and cons and earning potential.
Note that we did not review all potential work-from-home jobs. This list is not exhaustive, and each person may have different preferences and circumstances. This list is meant to serve as a general guide and starting point for those looking to explore work-from-home opportunities.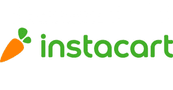 Learn More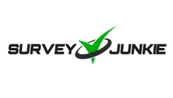 Earn Cash Taking Surveys
Join a community of 20M+ lifetime members who have been paid $76 million to date.
Sign up today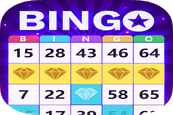 Earn Extra Pocket Money from Your Phone with This Game
Learn More