Gold Alliance is a precious metals dealer that sells gold, silver, platinum, and palladium. However, instead of selling them as jewelry, they're offered as a haven or safety net to help protect your investment portfolio from stock market volatility.
Gold Alliance can help you purchase precious metals in two different ways to help you diversify your portfolio. You can buy platinum, palladium, silver, and gold coins or bars or use a self-directed individual retirement account (IRA) to invest in gold and silver.
Learn more about what this company offers and if it's the right fit for you in this Gold Alliance review.
Key takeaways:
Invest in precious metals by buying coins and bullion or using a self-directed IRA.
Gold Alliance has a customer rating of 4.97 out of 5 stars with the Better Business Bureau (BBB) and a similar rating of 4.7 out of 5 stars on Trustpilot.
Gold Alliance offers a separate platform, Gold Allied Trust, with educational materials to help you learn about precious metals and the different ways to purchase them.
Gold Alliance's IRA fees are higher than non-gold IRA options.
In this Gold Alliance review
Gold Alliance: Is it worth it?
Pros
Cons

Has high ratings from customers on the BBB and TrustPilot
Offers three account custodians to choose from when setting up a self-directed IRA
Uses an IRS-approved storage option for the precious metals you buy

Doesn't allow buying or signing up online, as all customers need to call Gold Alliance for pricing
Depending on various factors, you may pay higher fees than a traditional retirement account

Our verdict: Gold Alliance is a legitimate company that can help customers invest in gold or silver coins, bars, or self-directed IRAs (SDIRA). The precious metals dealer also offers some platinum and palladium products. These metals are traditionally seen as a safe haven from market volatility. However, Gold Alliance's IRAs have higher fees than traditional IRAs. Additionally, investing in precious metals comes with its own risks and may not provide the return on investment you hope for.
What is Gold Alliance?
Gold Alliance is a precious metals investment company that helps consumers buy silver and gold bars and coins, in addition to other precious metals such as platinum and palladium.
You can also invest in gold and silver through a Gold Alliance IRA account. The IRA accounts Gold Alliance offers are self-directed individual retirement accounts (SDIRA).
Gold Alliance was founded by Joseph Sherman, Kevin Troy, and Fred Abadi in 2002 and is headquartered in Reno, Nevada.
The Gold Alliance company has a 4.97 out of 5-star rating from customer reviews with the BBB and a 4.7 out of 5-star rating from Trustpilot. It is the highest-ranked gold company and the third fastest-growing company in Nevada, according to Inc. Magazine's 2022 Inc. 5000 list.
How does Gold Alliance work?
Gold Alliance offers two ways to invest in alternative assets like precious metals.
Buying gold, silver, platinum, and palladium coins and bullion
Investing in a gold and silver self-directed IRA
In addition to the products it offers, Gold Alliance also has an education portal that aims to provide more information about precious metals.
Purchasing precious metals
When considering investing money in precious metals, not all coins are created equal. While several of the coins Gold Alliance sells are of interest to coin collectors, not all of them are eligible to be put into an SDIRA.
Gold Alliance offers several IRA-eligible coins, including:
Gold American Eagle 1/10 oz
Canadian Platinum Maple Leaf 1 oz
Canadian Gold Buffalo 1/4 oz
Silver American Eagle 1 oz
Canadian Silver Maple Leaf 1 oz
Collectors who want to purchase coins directly but not to put in an SDIRA can also choose between coins made of common bullion, limited mintage, 90% silver, or collectible, based on their interests.
Keep in mind
Gold Alliance does not offer pricing for products on its website. Customers must call and speak with a representative, which can be a hassle when comparing pricing among multiple companies.
Once you make your purchase, Gold Alliance will ship any coins outside of an SDIRA to your home or your preferred third-party depository.
Selling precious metals
If you want to sell precious metals outside of an IRA to Gold Alliance, you can call and request a quote. Once you agree to the quote, the price is locked and will not change based on market fluctuations.
Gold Alliance will send you shipping instructions to send the coins to its account at the Delaware Depository. Once the coins have been received and confirmed as authentic, Gold Alliance will issue a check or wire transfer.
Investing in a precious metals IRA
Investment brokers and financial advisors are often only licensed to sell traditional investment options like stocks, bonds, exchange-traded funds (ETFs), and mutual funds.
If you want to invest in precious metals, you'll need to open a specialized retirement account, such as the precious metals SDIRA that Gold Alliance offers.
SDIRAs are similar to a Roth or traditional IRA in that they limit how much you can invest each year.
Keep in mind
The overall limit for IRA contributions in 2023 is $6,500, or $7,500 if you are 50 years or older as catch-up contributions.
To set up an SDIRA, you'll need an account custodian. This is a licensed person or organization that manages your retirement account and assets. Gold Alliance is not a custodian itself, but it has partnerships with three companies that offer SDIRA custodianship:
Preferred Trust
Equity Trust
Goldstar Trust
Funding your precious metals IRA account
You can select which custodian you want to work with, and your custodian along with Gold Alliance can help you roll over funds from a traditional retirement account like a 401(k), 403(b), or Simple IRA.
The rollover may be tax- and penalty-free if you use:
Trustee-to-trustee transfer: This is a transfer that moves retirement savings directly between financial institutions, which is why it avoids taxes and penalties.
60-day rollover: This is a method that allows you to move funds from one IRA to another without taxes or penalties. If the funds are not deposited into another IRA within 60 days, they will be subject to taxes and penalties.
Keep in mind that the Internal Revenue Service (IRS) requires that the physical metals included in a silver or gold IRA be held by a bank or IRS-approved depository. You can't store them yourself.
You can choose any IRS-approved depository that you like, but Gold Alliance recommends using the Delaware Depository. This depository is IRS-approved and is insured and underwritten by Lloyds of London, one of the oldest insurers in the world.
Once you fund your account, your SDIRA custodian is only responsible for holding and administering the accounts' assets and can't offer financial advice.
Warning
All investments come with risks. Be sure to do your own research and consult a certified
financial advisor
to help answer questions before you invest in an SDIRA.
Withdrawing funds from your precious metals IRA
SDIRAs have the same withdrawal rules as Roth and traditional IRAs, such as incurring a 10% penalty if you withdraw funds before reaching 59 1/2 years old. If you have a traditional tax-deferred SDIRA, you'll also have to take required minimum distributions when you reach the age of 72.
SDIRAs also have more complex tax rules that you must follow or face extra taxes, fees, penalties, or even lose the account's tax-deferred status. That's why it's essential to understand the exact nature of your SDIRA.
When you're ready to sell your precious metals, Gold Alliance offers a buyback program. It will send you a quote with a buy-back price and put the offer's details in writing. Once you agree to the quoted price in writing, Gold Alliance will work with the IRA custodian to help you facilitate sending the coins to them and transferring the money to your account.
Keep in mind
You may get a better price on your precious metals by shopping around and comparing quotes from other dealers.
Precious metals IRA fees
After you pay for your purchase of silver or gold, holding them in an SDIRA with a custodian will incur yearly maintenance and storage fees. These fees vary between different custodians.
| | |
| --- | --- |
| EquityTrust's fee | Fee range |
| Account set-up fee | $50 |
| Storage fee | $100 to $150 per year |
| Maintenance fee | $225 to $2,250 per year |
| Liquidation fee | $10 to $30 |
| Shipping and handling fees | $50+ |
| Termination fee | $250 |
For example, if you choose EquityTrust, you'll pay a $50 account set-up fee and either $100 or $150 a year in storage fees, depending on the type of storage you choose.
You'll also pay a variable annual maintenance fee, depending on the amount in your account. This fee starts at $225 for a balance of up to $14,999 and goes up to $2,250 for balances over $2 million.
Additionally, there is a liquidation fee per asset when you sell your metals that's maxed out at $30. You also pay shipping costs plus an additional $10, with a minimum charge of $50. Lastly, there is a $250 termination fee when you close your account.
Keep in mind: The various fees you pay to open, maintain, and benefit from your precious metals IRA will typically negatively impact the performance of your precious metals IRA.
Gold Alliance's educational materials
In addition to buying and selling precious metals, Gold Alliance also has educational tools available on its primary website and its educational portal, Gold Allied Trust.
Both websites have multiple articles and tools for people researching gold purchases or investments. This includes articles about how gold and other precious metals can protect a portfolio against inflation, current events related to precious metals, and educational materials.
Gold Alliance also has a gold-ounce price calculator and precious metal price charts.
How much can you earn with Gold Alliance?
Although precious metals can be a way to hedge against inflation and market volatility, there is no guarantee that precious metals will hold their value, especially if you need to sell quickly.
Gold performance
Gold and other precious metals often do well when the stock market is in decline, as they tend to behave as safe havens where investors seek to store value. But these precious metals can also be volatile.
Buying gold doesn't necessarily mean you'll see any profit on your initial investment, and you may lose money if you have to sell when the price is lower than when you bought it.
For example, gold prices increased by 24.43% in 2020, when the COVID-19 pandemic was in full swing. After that, gold prices fell by 3.51% in 2021 and 0.23% in 2022. Keep in mind that past performances don't guarantee future results.
Gold Alliance says that precious metals are a long-term investment and recommends holding your purchases for several years to get the best chance of seeing a positive return.
Remember
Gold Alliance is a precious metals dealer, so you are likely to pay a higher price when purchasing precious metals than when you try to sell them.
Risks to keep in mind
Purchasing physical coins can leave you vulnerable to theft, fraud, or damage. On the other hand, using an SDIRA comes with similar fraud risks because they are largely unregulated.
An alternative option can be buying gold stocks or shares of companies that mine gold or sell mining royalties. These stocks are regulated by the Securities and Exchange Commission (SEC), so you're less likely to lose money through fraud.
How to get started with Gold Alliance
To get started with Gold Alliance, you must be at least 18 years old.
Because Gold Alliance doesn't put pricing on its website, you'll need to call its toll-free number to speak with a representative about opening an SDIRA or purchasing coins or bullion.
Call 888-3504-7453 toll-free to speak with a Gold Alliance team member
The team member will likely request your contact information, such as your full name, phone number, email, address, and more.
Gold Alliance will help you determine the custodian that best meets your needs and send you an application and a prepaid FedEx envelope to send your application back.
Once your application has been processed, Gold Alliance says it takes a day to complete the account setup and up to five business days to complete a rollover.
Fund your account by completing a trustee-to-trustee transfer or sending a check.
Alternatives to Gold Alliance
Gold Alliance may not be for you if you aren't comfortable assuming responsibility for your SDIRA and its tax rules and requirements. You may also want to look elsewhere if you'd rather work with a different custodial company than those offered by Gold Alliance.
If you're interested in diversifying your portfolio, other companies can help you by investing in gold stocks or ETFs or other alternative assets like fine art, memorabilia, and more.
Gold Alliance
Stash
Public
Assets

Gold
Silver
Platinum
Palladium

Stocks
ETFs
Bonds
Cryptocurrencies

Stocks
ETFs
Treasuries (coming soon)
Cryptocurrencies
Fine art
NFTs
Comics
Memorabilia
Collectibles

Account fees
Varies based on the custodian
$3 or $9 per month, depending on your subscription
Free to use
Minimum investment
Varies based on the custodian
$0 to $1
$0
Stash
Stash is an investment app that gives users access to standard stocks, ETFs, and cryptocurrency as well as some alternative assets. Stash doesn't offer SDIRAs but can help you invest in commodity or gold ETFs. It offers investments in U.S. companies, emerging and foreign markets, bonds, and cryptocurrencies. Stash offers automated investing and fractional share purchases.
Learn more in our Stash review.
Public
Public is an app and investing platform where you can choose from stocks, treasuries, cryptocurrencies, ETFs, and alternative assets like music royalties, NFTs, and art. It doesn't offer SDIRAs or precious metals as Gold Alliance does, but it can help you diversify your portfolio and explore alternative assets without high fees.
Check out our Public review for more details.
FAQs about Gold Alliance
Gold Alliance review: Bottom line
Gold Alliance is a legitimate company that has high ratings on the Better Business Bureau and TrustPilot, reflecting overall customer satisfaction. The company allows you to invest in physical gold and actual precious metals, which aren't traditionally found on investing apps and platforms.
However, keep in mind that Gold Alliance isn't an investment platform itself. Rather, it's a precious metals dealer. The precious metals it offers may benefit investors looking to branch out and diversify their portfolios. However, investing in these metals via a precious metals IRA comes with high fees, higher fraud risks, and increased tax complexity.
Make sure you do your due diligence and work with a certified financial planner to understand the pros and cons of precious metals and how to best work with a company like Gold Alliance.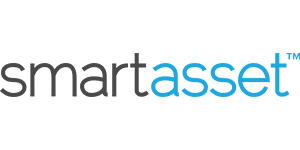 Smart Asset Benefits
Get matched with fiduciary financial advisors
Advisors are vetted and certified fiduciaries
Take the mystery out of retirement planning
Their matching tool is free
Paid Non-Client Promotion