Investing in the stock market is one of the ways to grow your wealth over time. There's a good chance that you won't be able to meet your financial goals without investing, so it makes sense to learn about how to invest money in the stock market for the long-term.
The good news is that you don't need to be a Wall Street expert or a good stock picker to learn how to invest in the stock market. Let's take a look at how to invest in stocks online, and what you can do to put your money to work for you.
Stock market investing: what to think about before you start
Many people are interested in learning about investing right now because it can make sense to start investing during a recession. As a new investor, it's important to take a step back and lay a little groundwork. Investing in stocks for beginners doesn't have to be complicated, but it still requires a little thought and advanced planning. Here are a few things to think about as you figure out how to invest in stocks online.
Your investment goals
Account minimums
Management fees
How you'd like to invest
Your investment goals
Start with your investment goals. What do you want your money to accomplish for you? When I started with stock market investing, I knew that I had short-, medium-, and long-term goals. For example, my three main investment goals include:
Retirement: This is a long-term goal, and it requires an approach to investing that reflects that. I know I need to be consistent over time. It's something that will happen more than 10 years down the road.
My son's college: My main medium-term goal was saving for my son's college. This was a goal that I set several years ago and is now coming to fruition. Many medium-term goals have a time frame spanning five to seven years.
Travel: As a short-term goal, having money to travel is important to me. I use a taxable investment account, and I know the money will be needed any time between now and three years from now.
The types of investments you use should be influenced by your investing goals. For example, my retirement portfolio focuses more heavily on stocks, whereas I have more bond exposure in my travel portfolio (though there are stocks there, too).
Think about what you plan to do with your money and figure out how much you need to set aside to meet that goal, as well as the asset allocation that's likely to be appropriate for the goal. There are online tools that can help you estimate a good asset allocation. Using these types of tools to plan for your goals can be a good exercise as you learn how to start investing in stocks so you're not trying to figure it all out on your own.
Account minimums
Sometimes, learning how to invest in stocks online is about the account minimum. You might need to have a certain amount of money to get started. However, many of the best investment apps, such as Betterment, Acorns and Robinhood, don't have a minimum investment requirement. On the other hand, if you like Wealthfront, you need $500 to get started.
Management fees
Any time you invest, you're likely to run into fees. Many investment platforms have management fees that reduce your real returns. If you use a trading platform that charges commissions, you might have to pay a fee for each trade. Although there are some apps, such as Robinhood, that charge no fees, you still have to be aware of the expense ratios that come when you invest in a mutual fund or exchange-traded fund.
The good news is that, in many cases, management fees are relatively low. Although you want to get the best bang for your buck, it also might be worth it to pay a little extra in management fees if you're getting more of the features you like.
How you'd like to invest
Don't forget to think about how you'd like to invest. For many, when it comes to stocks for beginners, it makes sense to look for a broker that offers you the ability to invest in an index fund or ETF fund. Rather than needing to pick the right stock, these investments give you exposure to a wide swath of the market.
However, some investors want to learn how to trade stocks. In that case, it can make sense to look for a broker that allows you to learn how to invest in stocks online and offers access to individual stocks. For example, Betterment and Acorns don't allow you to invest in individual stocks. However, Robinhood can help you with active trading and individual stock purchases, and Stash also offers a variety of individual stocks you can invest in.
Finally, think about how active you want to be in your investing. Robo-advisors can manage your portfolio for you, based on your risk tolerance and financial goals. If you're just looking for a place to park your money and watch it grow, a good robo-advisor can be a smart choice. On the other hand, you might need to use a different online broker if you want more control over your portfolio and want to learn how to invest in individual stocks.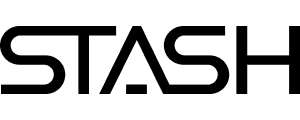 Stash Benefits
Get $20 to make your first investment2
Invest in stocks, bonds, and ETFs
Fractional shares available
Start investing with just $5
FinanceBuzz doesn't invest its money with this provider, but they are our referral partner. We get paid by them only if you click to them from our website and take a qualifying action (for example, opening an account.)
How to invest in stocks online: 3 options to consider
Part of learning how to invest in the stock market involves choosing the right brokerage. There are a few choices when it comes to stock market investing online.
Traditional stock brokers
Online brokerages
Robo-advisors
Traditional stock brokers
These are the old-school stock brokers, in which your employer likely keeps your retirement account. In general, you have online access to your 401(k) with a company like Fidelity or Charles Schwab when you're using a traditional brokerage firm.
However, you don't need a retirement account through a company to work with some of these brokerages. Some of them allow access to tools, and allow you to invest. However, depending on the situation, you might need a higher account minimum.
Online brokerages
Online stock brokers offer some of the easiest ways to invest in the stock market. Many have low minimums — or no minimums at all. These are companies that allow you to invest actively and choose your own individual stocks. Companies like Robinhood give you the chance to learn more about trading. Additionally, some apps, like Stash and M1 Finance1 , are brokers that allow you some freedom and flexibility to invest in individual stocks,
Robo-advisors
With robo-advisors, the heavy lifting is done by the broker. In general, robo-advisors rely on asset allocation models to choose low-cost ETFs for your portfolio. They determine the percentage of your portfolio that should be in stocks, bonds, and other assets by looking at your time frame and your risk tolerance.
Robo-advisors such as Betterment and Wealthfront offer services like tax-loss harvesting and will automatically rebalance your portfolio when it gets a little off-kilter.
How to start investing in stocks
Here are the steps you can take to get started with investing in stocks online.
Find the right platform
Open an account
Answer questions about investment preference/risk tolerance
Fund your account
Choose which stocks to buy and how many shares
Determine order type
Optimize your portfolio
1. Find the right platform
Decide which platform is right for you. If you want to be more hands-off, you might want to choose a robo-advisor. On the other hand, if you want to be more actively involved, a platform that allows you to invest in individual stocks might be the right choice.
The platform you choose should also allow you to meet the minimum without trouble and have fees that you think are worth paying.
2. Open an account
Next, open your account. Although some brokers have minimums, many will let you open an online brokerage account without a set dollar requirement. You need to provide your Social Security number and other identifying information when you open an account, so be ready.
3. Answer questions about investment preferences/risk tolerance
Depending on the platform, you might have to answer questions about your preferences. Many robo-advisors have a series of questions that are meant to help determine your risk tolerance so they can put together a portfolio that meets your needs.
You might also need to answer questions about how often you plan to trade if you're taking an approach, and provide other information.
4. Fund your account
You can't start investing in stocks until you have money to contribute. Many platforms allow you to connect a bank account, and you can then transfer your initial deposit. It's also possible to automatically move money into your investment account on a set schedule. If you want to build the habit of investing, setting up a regular automatic transfer can be a good way to make sure you prioritize investing and growing your wealth.
5. Choose which stocks to buy and how many shares
If you decide to use a platform that allows you to invest in individual stocks, you need to decide which you'll buy. Some platforms offer stock screeners that allow you to find shares that meet certain criteria.
For those using robo-advisors, it's often possible to tweak your asset allocation if you don't like what's been chosen for you.
6. Determine order type
You'll need to decide what type of order you're putting in. One of the easiest and most common orders is a market order. It will be executed immediately. However, there are other types of orders you can use. As a beginner, though, it's often best to start with the easiest order until you learn more about investing. Review different investing terms to learn more about how investing works before you get started.
7. Optimize your portfolio
Make sure your portfolio is performing the way you want. This might mean adjusting your asset allocation based on what's happening in the market. If you have a robo-advisor, this happens automatically.
If you're taking a more active approach, you might need to sell stocks when they've gained a lot, and use the proceeds to buy something else that's underpriced. You can balance your portfolio to optimize your tax situation.
FAQs about stock market investing
What is the best stock trading site for beginners?
It depends on what you're looking for and your investment strategy. There are a number of investing apps that can be appropriate for beginners. For instance, Stash allows you to start investing for as little as $1 a month and offers educational materials to help new investors make informed decisions.
How can I buy stocks online for free?
Online brokers such as Robinhood allow you to buy stocks online and complete stock trades for free. Look for brokers that don't charge commissions.
Can I buy shares online instantly?
Usually you have to wait until your account is funded to buy stocks. However, once your account is funded, if you're trading individual stocks and use market orders, you can buy and sell in real time.
How do you buy or sell stock shares?
You must have a brokerage account to buy or sell stock shares. Check with the platform to see how to buy or sell stock shares and what procedures are set by the broker.
The bottom line on stock market investing
Over time, stock market investing can help you reach your goals. However, in order to be successful in the long run, you need to be consistent and look for a broker that fits your needs and your style. Figure out what matters to you, and determine how to move forward, based on your individual requirements and financial situation.
Public Benefits
Get $3-$300 in free stock when your account is approved*
Invest in 1000s of stocks and ETFs with fractional shares—no account minimums
Follow friends in a social feed and learn from a diverse community of investors
* Free stock offer valid for U.S. residents 18+. Subject to account approval.