This summer, hourly wages finally began rising faster than inflation, according to data from the U.S. Labor Department. 
However, plenty of jobs that require a lot of hard work and dedication still haven't seen the type of pay increases that can help you get ahead financially.
Here are 14 difficult jobs that tend to pay less than they should — and how much you can expect to earn while working them.
Editor's note: All salary figures are from the U.S. Bureau of Labor Statistics (BLS).
Get paid up to $225 a month while watching viral videos
It sounds crazy. And maybe you're not even sure if it's worth your time. But come on … you're at least a little curious. Getting paid while watching viral videos is a real way to earn cash, and you can do it with a company called InboxDollars. 
No … it's not going to get you rich. Yes ... it's probably one of the lowest-effort side hustles. But it's totally worth it if you're just sitting on the couch scrolling anyway. Instead of just watching viral videos on YouTube, you could be getting paid actual cash while watching those videos and taking surveys instead. Every little bit of extra money counts.
It's simple. You sign up here and confirm your email. Then you watch videos and take surveys. Then you earn cash (yes, actual cash … not "points"). Whenever you're just chilling on the couch, log in and see how you can earn up to an extra $225 every month. 
BONUS: Free $5 when you sign up, confirm your email and phone.
Sign up and start getting paid today
SPONSORED
Teachers
Teachers are notoriously underpaid in the U.S. Working in a career that makes it difficult to add money to your savings might force some people out of the profession.
One analysis found that most states are reporting teacher shortages this year, with the recent COVID-19 pandemic leading to significant turnover.
Teachers working in elementary schools — aside from those in special education — make $61,690 annually on average.
Those who work in secondary schools — except in special and career/technical education — have a slightly higher annual average of $62,360.
Security guards
Security guards are needed in a variety of different settings, from office buildings to retail stores and sports arenas.
It can be a difficult job with unusual hours that may involve working evenings, weekends, or even overnights. Security guard jobs bring in an average of $34,750.
Emergency medical technicians (EMTs)
Emergency medical technicians (EMTs) and paramedics provide emergency health care and may be responsible for transporting sick or injured patients to a hospital or other care facility.
It's challenging work, and the hours can vary greatly, with many people working nights, weekends, and even holidays. EMTs make about $36,680 a year annually.
Resolve $10,000 or more of your debt
Credit card debt is suffocating. It constantly weighs on your mind and controls every choice you make. You can end up emotionally and even physically drained from it. And even though you make regular payments, it feels like you can never make any progress because of the interest.
National Debt Relief could help you resolve your credit card debt with an affordable plan that works for you. Just tell them your situation, then find out your debt relief options.
How to get National Debt Relief to help you resolve your debt: Sign up for a free debt assessment here. (Do not skip this step!) By signing up for a free assessment, National Debt Relief can assist you in settling your debt, but only if you schedule the assessment.
Social workers
Social workers often take on a lot of responsibility and work in high-stress situations.
They may work at child welfare or human services agencies and schools. They also work in health care settings. The job may require work on nights and weekends.
Despite the high level of responsibility, social workers earn relatively low pay, with the average at $55,350 annually.
Nursing assistants
Nursing assistants may work in nursing or residential care facilities or in hospitals.
While the work is still challenging, and most states require certification, nursing assistants are not registered nurses (RNs), so they tend to make less money.
Nursing assistants make about $35,760 annually.
Orderlies
Orderlies also work in nursing and residential care facilities or hospitals. They perform similar duties to nursing assistants. They are usually involved in helping to transport patients and keeping certain areas clean.
However, nursing assistants typically need to be certified through a state-approved program, while orderlies do not. For this reason, orderlies tend to have lower annual salaries at an average of $34,520.
Cooks
Earnings for cooks vary a great deal depending on where they work and whether they can rise to the rank of chef or head cook.
Cooks work in many settings — from restaurants and schools to catering companies and private households. The hours may include late nights or early mornings, and the job can be stressful.
Cooks make about $30,910 annually. However, chefs and head cooks earn an average of $56,520.
Child care workers
There are many different types of child care workers — including those who work in daycare centers and those who offer babysitting services out of their own homes. Others might work as nannies at someone else's home.
The work often goes far beyond just playing with children, but the average salary is on the low end at just $28,520 annually.
Hairdressers/stylists
Because hairdressers and stylists often depend on tips, how much they make can vary greatly.
There are plenty of stylists who have dedicated lists of clients and make great money, but the national average for a job that often requires night and weekend work is on the low end.
The average salary for barbers, hair stylists, and cosmetologists is just $33,400 a year.
Join AARP and double your number of interviews within 60 days
Finding a new job is difficult. But join AARP today, and you'll get access to skill-building courses, a free resume review, and AARP's exclusive job board to help you stand out in the competitive job market.
How to become a member today:
Go here, select your free gift, and click "Join Today."
Create your account by answering a few simple questions.
Start using AARP's job search tools!
An AARP membership unlocks resources that could help you land the perfect role. Plus, you'll get access to tools like The AARP Resume Advisor to supercharge your resume, cover letter, and even your LinkedIn profile.
AARP claims they can help double your number of interviews within 60 days, or they'll rewrite your resume for free.
Important: Start your membership by creating an account here and filling in all of the information (do not skip this step!). Doing so will allow you to take up to 25% off your AARP membership, making it just $12 per year with auto-renewal.
Delivery drivers
For those who enjoy driving, working as a delivery driver may be a great gig.
However, it is frequently a physically demanding job, as drivers are expected to pick up and transport sometimes heavy packages within their delivery region on tight schedules.
The average pay for delivery truck drivers and driver/sales workers (which the BLS lumps together) is $38,220 annually.
Janitors
Janitors and building cleaners often take on a lot of duties to keep their workplaces clean, sanitary, and in working order.
Because of the nature of the job, working early mornings, late nights, or weekends is typical. Unfortunately, that doesn't always net workers better wages.
The average annual salary for janitors is about $31,990.
Taxi drivers
Driving a taxi is a difficult job that may require round-the-clock work, depending on the area.
Drivers who work in major cities, for example, may find they get good fares if they drive late at night and/or on the weekends when many people are enjoying nights out.
To get salary data, the BLS combines taxi drivers with other passenger vehicle drivers, such as bus drivers. The average annual salary is $37,540.
Home health aides
Working in health care in any capacity can be difficult.
Home health and personal care aides monitor patients' conditions in different settings and may work in a client's home or perform day visits. They also might work in residential facilities.
Work schedules vary since many people with disabilities or serious illnesses require regular care. The average salary remains on the low end, at $30,180.
Retail workers
No matter which store or company employs them, retail workers must work hard to satisfy customer demands.
They also may have to work difficult hours, including nights and weekends. This may include holiday shifts when stores have big sales.
Despite wearing many hats — sales, customer service, and keeping stores clean — the average salary for retail sales workers has remained low, at $30,750 annually.
With pay that modest, retail workers might have to develop a side hustle or find another to make extra money simply to make ends meet.
Bottom line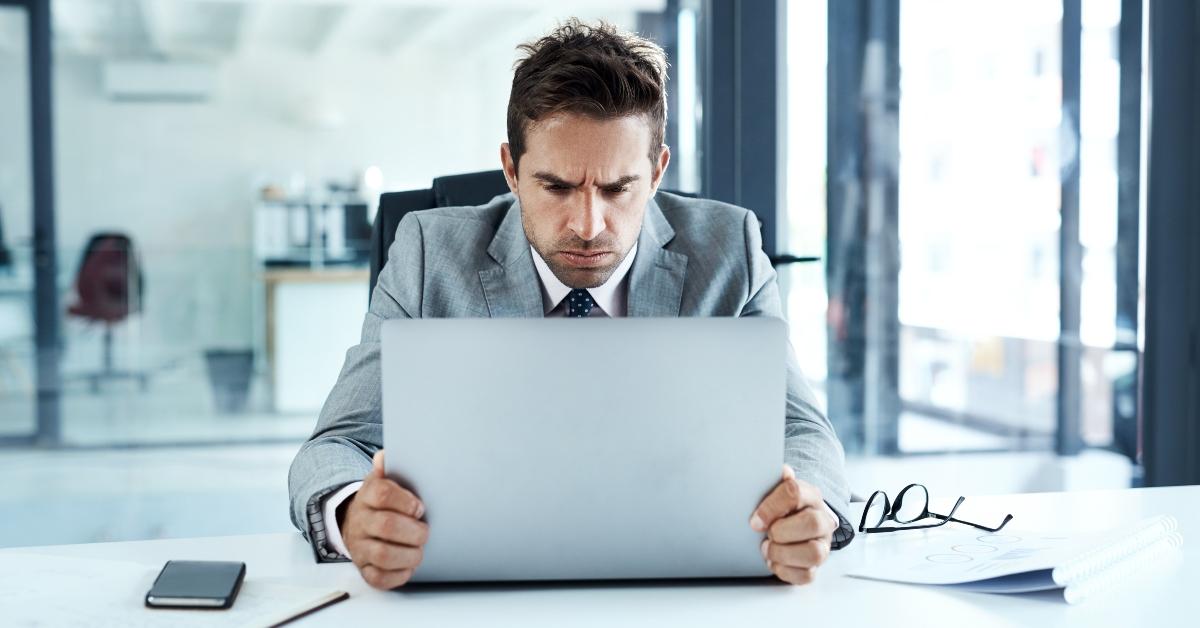 Many of these jobs pay minimum wage or close to it. Unfortunately, with the federal minimum wage still at $7.25 per hour, the pay for many difficult jobs has remained low, making it challenging to move beyond living paycheck to paycheck.
However, some states — including Washington, California, and Massachusetts — have taken steps to combat this, raising their minimum wage to $15 and beyond.
If you work in a state where the minimum wage is too low, don't fret: If you work hard, you might earn a promotion that will lift your wages higher.
National Debt Relief Benefits
No upfront fees
One-on-one evaluation with a debt counseling expert
For people with $7,500 in unsecured debts and up