Artificial intelligence (AI) is generating buzz both for what it can do and who it might replace.
But not every career can simply be replaced by a computer, and there are plenty of high-paying jobs that aren't under threat from an AI takeover any time soon.
So which jobs should you consider if you want to prepare yourself financially for the AI revolution? Here are a few options.
Lawyers
A lawyer is responsible for representing individuals, businesses, or government entities in legal proceedings. They may be responsible for preparing legal documents, gathering information for a case, or working in a courtroom.
Artificial intelligence may allow lawyers to draft documents, but people are still an important part of the process and must review content from an AI for accuracy or legal examples.
A lawyer can make a median annual income of $127,990, according to the Bureau of Labor Statistics (BLS).
Physicians
Doctors care for patients with a variety of health issues. Career options include a general practitioner or specializing in a particular medical field, such as neurology or cardiology.
Although AI is becoming more popular in the medical field, doctors are still needed. For instance, robot-assisted surgery can use mechanical arms during the process, but a doctor controls these arms.
A doctor's income can vary depending on their chosen specialty. For example, surgeons can make nearly $300,000 a year, while pediatricians can be closer to $200,000, according to the BLS.
Construction managers
A construction manager — sometimes referred to as a general contractor or project manager — is responsible for both onsite and remote supervision of a construction project from start to finish. 
Responsibilities include planning a job, overseeing materials for a site, finding subcontractors, and budgeting for each project.
Although machines are used during the construction process, a human is still needed to make sure the project stays on time and find solutions for any challenges that might arise.
A construction manager can make a median annual income of $98,890, according to the BLS.
Public relations managers
Public relations managers are responsible for their client's image. Responsibilities include writing press releases, building publisher relationships, and cultivating a brand voice. 
Although AI can do some of this work — such as drafting a press release — a human is still needed to edit the work before sending it out into the world.
According to the BLS, a public relations manager can make a median annual income of $119,860.
Veterinarians
Veterinarians work with all kinds of animals to keep them healthy and happy. Career options include working at a veterinary clinic checking on dogs and cats or perhaps working with larger animals at either a zoo or farm.
AI is currently used in the field to help predict diseases in animals, but veterinarians aren't out of a job. Someone still needs to assist with regular physical exams. Veterinarians make a median annual salary of $100,370, according to the BLS.
Psychiatrists
Psychiatrists work with clients on a variety of issues that could be affecting their mental health. Some individuals might work in a hospital with patients. Others choose to work in outpatient care centers, rehabilitation facilities, or even their own private office.
In this instance, it's important for psychiatrists to interact with their patients in a personal way that AI can't replicate. People want to be heard in an empathetic way — something a robot simply cannot do.
A psychiatrist can make a median annual income of $249,760, according to the BLS.
Nurses
As with physicians, there are a variety of specialties for nurses. Nurses provide care for their patients and can work in different settings — including doctors' offices, hospitals, nursing homes, or even in a patient's home.
A registered nurse may use AI to assist in diagnosing, but nurses are still necessary for everyday patient care. The BLS states that a nurse can make a median annual income of $77,600.
Dentists
Dentists take care of teeth, from regular cleanings and other preventative care to filling cavities.
There are currently a few AI applications in dentistry, including diagnosis. However, you still need to rely on an actual dentist to care for and clean your teeth.
According to the BLS, dentists can earn a median annual income of $163,220.
Auditors
An auditor reviews financial statements to make sure they're within legal limits for either a company or individuals, and these reviews are usually related to taxes.
AI can be used in the field to help auditors find out which area of someone's finances needs a closer look, but ultimately a person is needed to review the data for discrepancies.
Auditors can make $77,250 in median annual income, according to the BLS.
Human resources managers
A human resources (HR) manager works for a company to help employees navigate different issues. If someone has a question about benefits or their salary, for instance, they'll go to HR.
AI has become a valuable tool within HR. It can be particularly helpful during the hiring process by narrowing down candidates using specific data points. 
However, a person is still needed to truly decide whether or not someone might be a good fit culturally within an organization.
Working as a human resources manager, you can expect a median annual income of $126,230, according to the BLS.
Event planners
From weddings to conferences, event planners are responsible for booking personnel like caterers and scheduling activities.
Although there's likely software out there that uses some sort of AI to help them find the most cost-effective options for their events, individuals themselves are still needed on-site to keep an event running smoothly — something a robot can't do.
Event planners can make a median annual income of $49,470 per year, according to the BLS.
Plumbers
Trade jobs like plumbers, electricians, and HVAC technicians are not going to be replaced by AI. For example, a plumber needs to visit sites to install plumbing or fix pipes. 
Plumbers may work in homes, businesses, or other spaces that need pipe fitting of any kind and can expect $59,880 in median annual income, according to the BLS.
Architects
Architects put together plans for buildings or homes. Although AI can be used to help generate models and renderings, it's still useful to have an actual person to oversee the process. For instance, a person can incorporate feedback if a client wants some changes.
BLS data states that architects can expect to make around $80,180 annually.
Politicians
Love them or hate them, politicians are here to stay. Many might be using AI to sift through voter data to uncover patterns that can help them at the ballot box, but a robot likely won't replace an actual candidate.
Legislators tend to make $57,110 a year, according to BLS data.
Athletes
Another high-paying job that won't be replaced by a robot are athletes. Technology has surely helped refine the training process for these individuals, but in terms of who's competing, you likely won't see some sort of droid.
Athletes' pay can vary greatly due to things like sponsorships, but the BLS has their median annual wage at $77,300.
Bottom line
Getting a job in a high-paying field can help you retire early, pay off debt, or save money for a big purchase. 
But it's also good to take a larger look at the field and consider whether or not AI may impact employment in the future.

Join AARP and Double Your Number of Interviews Within 60 Days
Learn More
Earn Great Pay Working From Home
Free 3-class intro teaches you how to launch a bookkeeping business
Access the training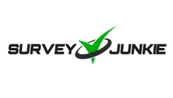 Earn Cash Taking Surveys
Join a community of 20M+ lifetime members who have been paid $76 million to date.
Sign up today