Since 2021, Americans have been quitting their jobs and moving on to new gigs as part of the Great Resignation.
Some workers change for better benefits such as retirement plans, health insurance, or the ability to work from home. Others have been able to make more money by jumping into better-paying positions.
But there are still some high-paying jobs that workers would rather skip. Following are positions that typically pay more but still don't have many takers.
Truck driver
The U.S. is facing a truck driver shortage even though the pay in this job can top $100,000.
The hourly rate or yearly salary may appeal to potential workers, but the long hours and time away from home can be major factors in keeping potential new workers off the road.
Oil rig worker
Oil rig workers help keep oil flowing to refineries. Managers in these jobs can make six figures.
But it's a dirty job — especially when you start — with long hours and good stretches of time away from home. Those factors may turn off some people despite the potentially high salary.
Gastroenterologist
Experts are worried about a shortage of gastroenterologists. Although the position pays well, perhaps it lacks the glamor of being a pediatrician or cardiologist.
---
SPONSORED
Ask this company to help pay off your credit card debt
If you owe over $10,000 in debt tap a state below, answer a few simple questions. It only takes 30 seconds to see if you qualify!
— Select a state below —
Crab fisher
While the crabbing season may be short, it can also be quite rewarding during a good fishing season. Crab boat captains can make $200,000, for example.
However, crab fishers face long hours in dangerous conditions, and spend good stretches of time away from home on the high seas. A bad season can mean grueling work for a mediocre reward.
Urine farmer
Yes, urine farming is an actual job. Urine farmers collect undiluted specimens from animals like deer and sell the liquid gold to hunters, who will use it during hunting season as a lure.
The job can pay upward of $75,000, but how many are willing to do it?
Embalmer
It takes some dedication to properly and respectfully treat a person who has died. Embalmers have to deal with dead bodies on a regular basis and handle potentially toxic embalming fluids.
But those who are willing to take on the task can earn good compensation, with some at the top of the pay scale earning around $80,000.
Bovine semen collector
Cattle production relies on the insemination of cows in order to produce calves. One of the more efficient ways to do this is through artificial insemination, but that requires collecting bovine semen to sell to cattle ranchers and other farmers.
It may be an odd job, but the product collected is in demand, which could earn you extra cash to the tune of around $55,000.
Hazardous material remover
Hazardous material can be dangerous to handle, which is why many people are unwilling to take on the task.
You also need training to understand proper techniques for handling different materials, as well as the safety measures necessary to work in the profession. Still, management positions can pay well over six figures.
Veterinarian
Not all veterinarian work involves playing with puppies and kittens. Veterinarians often work long hours and may face additional hazards such as scratchy cats or dogs that bite.
Perhaps those factors are contributing to an ongoing shortage in this profession.
Head lice technician
If you or your kids contract lice, one of the first people to call is a head lice technician. This type of professional can properly clean the scalp of someone with lice and rid your home of lice remnants.
But it's not a very appealing job, despite a salary that can climb to $50,000.
Garbage collector
Garbage collection is a job that keeps our society running. Pay varies, but in some places can top out at $100,000 or more.
Unfortunately, it also means working with trash every day, and that may turn off potential workers. Currently, many parts of the U.S. are facing shortages of these workers.
Crime scene cleaner
Television shows might make crime scene investigators look cool. But in real life, someone has to clean up scenes where crimes have taken place.
That could include working with bodily fluids and biohazardous substances. This job often pays modestly, but some people make very good money doing it.
Elevator repair
Working on or repairing an elevator can be risky, but elevator repair technicians are in high demand compared to the number of workers in the field. That means you can make $100,000 or more.
Portable toilet cleaner
Portable toilets are great for large outdoor events or construction sites. But someone has to clean these toilets on site as well as transport them to where they're needed.
It's a dirty job that often pays modestly, but some can earn $50,000 or more.
Plumber
Plumbers, like other trades, can earn a good hourly rate without a college degree. They also can receive apprenticeships or get certifications to help them advance in the field.
But plumbers might also have to deal with dirty and unsanitary conditions. And while they can make extra cash working overtime for emergencies, it could also mean being on-call at odd times or during holidays.
Bottom line
Working at a job simply to make money is not always easy. Even high-paying roles have aspects that some workers prefer to avoid, regardless of how much money the position pays.
Fortunately, there are other ways to stop living paycheck to paycheck. Instead of taking a job purely for the money, develop new sources of additional income, such as a part-time job or side hustle.
That way, you fatten your bank account without decreasing your job satisfaction.

Search Over 80,000 Care and Service-Related Jobs
Connect with paying families looking for care and service-related work. Available jobs include child care, tutoring, senior care, pet care, and housekeeping.
Sign up for Care.com now
Earn Great Pay Working From Home
Free 3-class intro teaches you how to launch a bookkeeping business
Access the training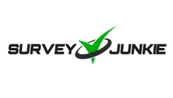 Earn Cash Taking Surveys
Join a community of 20M+ lifetime members who have been paid $76 million to date.
Sign up today