There's a common misconception that quality and price always go hand-in-hand when it comes to wine.
While an expensive bottle can no doubt deliver unparalleled flavor, it's far from the only path to a sublime wine experience.
After sifting through reviews from sommeliers and aficionados, we're confident these 15 cheap white wines are just as worthy as their uber-pricey counterparts.
So grab your corkscrew and your best cash back credit cards as we reveal the details.
Get a protection plan on all your appliances
Did you know if your air conditioner stops working, your homeowner's insurance won't cover it? Same with plumbing, electrical issues, appliances, and more.
Whether or not you're a new homeowner, a home warranty from Choice Home Warranty could pick up the slack where insurance falls short and protect you against surprise expenses. If a covered system in your home breaks, you can call their hotline 24/7 to get it repaired.
For a limited time, you can get your first month free with a Single Payment home warranty plan.
SPONSORED
Barton & Guestier 2021 Bistro Chardonnay
The aroma of Barton & Guestier 2021 Bistro Chardonnay is floral and citrusy.
Once you take a sip, fruity, herbaceous flavors hit, with a slight brush of tannin flavor akin to fresh white tea. The result is a balanced, medium-bodied sip with just the right amount of acidity.
No wonder Wine Enthusiast rated this chardonnay with a 92, though the meager price tag is only $14.
Brand Riesling
It's not surprising that fifth-generation winemakers in a small town in Germany would perfect organic winemaking, and their 2022 Dry Riesling proves they have.
It makes no effort to hide its acidity, with a floral aroma with hints of green apple and lime.
What is surprising is that a 1-liter bottle of this punchy riesling, perfect for an aperitif, is only $18.00.
Camp Chardonnay
Camp Chardonnay is a departure from standard California chardonnays, which tend to be oakier.
That's thanks to the French wood used in the winemaking process, which includes fermenting the wine naturally in stainless steel to highlight the character of its sustainably farmed grapes.
With its just-right acidity and delicate sweetness, wine enthusiasts recommend enjoying this on your porch or at a party with friends. The best part? It's only $19.99.
---
SPONSORED
Stop overpaying when you shop online
Shopping online has its perks. It's super convenient, but it can be time consuming to find the best deals. Instead of hunting for coupon codes (that don't always work!) and opening tons of browser tabs comparing prices, you can try Capital One Shopping.
Capital One Shopping makes saving money effortless. Just add the browser extension and when you check out, it'll scour the internet for coupon codes to help you save cash. And before you check out at 25+ major retailers, Capital One Shopping will notify you with a friendly pop-up if the item you're buying is available cheaper somewhere else.
Capital One Shopping is free to use and won't show you ads. Add it today and stop overpaying! 1
Elena Walch Pinot Grigio
The 2022 vintage of Elena Walch Pinot Grigio ranks high on several lists, including Wine Enthusiast and James Suckling, who both gave the Italian wine a score of 90 out of 100.
With notes of summer fruit like nectarines, pears, and lemons joined by earthy almond notes, the balance is perfect.
For $19.99, you get a bottle that complements your hearty appetizer course with gusto.
Famille Perrin 2021 Réserve White
Hailing from the Rhône Valley in France, Famille Perrin 2021 Réserve White earned a 92 out of 100 score from Wine Enthusiast.
It's highly recommended thanks to its fruity bouquet, which combines pomelo, yuzu, peaches, and more with mushroom and vanilla. The finish is long.
One bottle costs $14, quite an affordable offering from the Famille Perrin family of wineries, a fifth-generation organic operation.
François Chidaine Sauvignon Touraine
Some sauvignon blancs can be less than exciting, but that's not the case for François Chidaine Sauvignon Touraine.
The French wine sings with flavors of gooseberries and citrus contrasted with earthy pebble energy. It pairs perfectly with oysters, clams, or goat cheese.
One reviewer noted that her spouse thought the bottle cost $100, but it's only $21.52 on Vivino. That says it all!
Freixenet Cordon Negro Cava Brut
Good bubbly doesn't have to be expensive, as is evidenced by Freixenet Cordon Negro Cava Brut.
It's one of the most popular sparkling wines out there, thanks to its bold citrus flavors, earthy backbone, and smooth finish.
Ideal for a soiree or before dinner bites, a bottle of this brut will only set you back $11.99. No wonder everyone's a fan.
Grass Stains Sauvignon Blanc
Grass Stains Sauvignon Blanc is fermented in the South of France close to the sea, an acidic homage to the Golfe Du Lion.
Notes of passionfruit and guava combine harmoniously with the sea's minerality and the kiss of volcanic rock, making for a bright, earthy white wine.
Pick up a bottle for $21.99, grill some white fish, kiss it with lime, and serve together on the patio.
Kim Crawford Sauvignon Blanc
Chances are you've seen Kim Crawford Sauvignon Blanc at your wine shop and wondered if it was good, sporting a $12.99 price tag.
Over 72,000 wine fans gave it a 4.0 on Vivino, so there's something to it. Take it from one who praised its citrus-lychee flavor and "mouthwatering acidity."
Another shared it's a go-to for enjoying with a scrumptious seafood tower. Sign us up for this classic budget-friendly option.
---
SPONSORED
Earn 2% cash rewards at grocery stores and Costco
The Wells Fargo Active Cash ® Card (Rates and fees) is a powerful rewards card that allows you to earn unlimited 2% cash rewards on purchases — including on groceries, even at warehouse stores like Costco.

New cardholders can also earn a one-time cash rewards bonus — $200 cash rewards bonus after spending $500 in purchases in the first 3 months!
If you're looking for a powerful rewards card that offers an extended intro APR period, look no further, the Wells Fargo Active Cash ® Card checks that box too!
This card also offers an intro APR of 0% for 15 months from account opening on purchases and qualifying balance transfers (then 20.24%, 25.24%, or 29.99% Variable). Which is great for someone who wants a break from high interest rates, while still earning rewards.
The best part? There's no annual fee .
Click here to apply for the Wells Fargo Active Cash ® Card now.
Leitz Eins Zwei Dry Riesling
Another favorite for acid lovers is Leitz Eins Zwei Dry Riesling.
While dry might not be the first thing you think of in a riesling, that's what makes this one stand out. That, combined with its sour citrus and apple finish, lands it high on our list.
Over 11,000 reviewers give this German wine 3.8 stars on Vivino, where you can score a bottle for $15.29.
Muscadet Sèvre et Maine "Sélection," Dom. des Cognettes - 2021
Arguably, the best wine on this list is Muscadet Sèvre et Maine "Sélection," Dom. des Cognettes, 2021 vintage.
Hailing from the famed coastal Loire Valley in France, this wine is heavily influenced by the flavors of the ocean and volcanic rock in the region.
Apples and honeysuckle notes balance with the salt of the earth, making for a wine that tastes much more expensive than $16.96 per bottle.
Saracco Moscato d'Asti
Sweet white wine lovers, we haven't forgotten you; Saracco Moscato d'Asti is our pick thanks to its incredibly high score of 93 out of 100 from Wine Enthusiast.
Apricots and honey blend beautifully with crisp citrus and summer fruit for a delicious sip worthy of dessert.
It's Moscato at its finest for just $15.99 for the 2022 vintage. If you can find a bottle from 2019, even better.
Sommariva Prosecco Superiore Brut
Ethically produced, both by environmental and labor standards, Sommariva Prosecco Superiore Brut is our second sparkling pick.
Bright fruit and floral flavors are tempered by a yeasty, biscuity taste, striking a great balance perfect for unwinding after a long day at the office.
You can also enjoy a glass of this brut during Saturday brunch. At $16.99 per bottle, no one can argue that it's not a fair price.
Vigneti La Monde Pinot Grigio
Pinot grigio may have a reputation for being bland, but it doesn't have to be. Enter Vigneti La Monde Pinot Grigio, an Italian wine with notes of summer fruit that elevate its flavor.
Contrast that with its subtle almond finish, and you have an elegant sip that's anything but boring.
Made with sustainably farmed grapes, you can snag a bottle of this classic pinot grigio for $17.97.
Vinos del Atlantico 2021 Zestos Malvar Old Vines Malvar
We'd be remiss if we didn't include a Spanish white wine, and Vinos del Atlantico 2021 Zestos Malvar Old Vines Malvar is definitely worth mentioning.
With a score of 93 out of 100 from Wine Enthusiast, you can't go wrong.
This wine skews Turkish in flavor, with tropical, orange blossom, and apricot notes complementing chalky flint undertones. It's all yours for $13 a bottle.
Bottom line
These white wines are so delicious, complex, and balanced that you'll swear they cost more than their price tag.
Of course, it's perfectly OK to splurge on a wine that's truly outstanding, especially on special occasions.
But for your everyday sommelier needs, you should avoid wasting money by choosing a budget-friendly option.
Lucrative, Flat-Rate Cash Rewards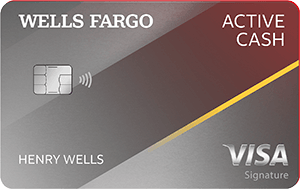 5.0
FinanceBuzz writers and editors score cards based on a number of objective features as well as our expert editorial assessment. Our partners do not influence how we rate products.
Current Offer
$200 cash rewards bonus after spending $500 in purchases in the first 3 months
Rewards Rate
Earn 2% cash rewards on purchases