If you live in one of a handful of states, you might want to keep a close eye on your car. Vehicle thefts in these places are especially high, according to an analysis of 2020 data by Car Insurance Comparison.
Not only does that put your car at risk, but it likely can make it more difficult to find cheaper car insurance rates.

The number of motor vehicle thefts generally has remained steady throughout the U.S. over the past several years, according to the U.S. Department of Justice. 
Here are 15 states with the highest theft rates (expressed as thefts per 100,000 registered vehicles).
15. North Dakota
Theft rate: 271
North Dakota's theft rate in 2020 was the first increase in at least five years and went above its previous recent high in 2016 of 259.1.
14. South Carolina
Theft rate: 282.1
South Carolina's theft rate is relatively high but actually declined from 2019, when it was 290.8.
13. Texas
Theft rate: 287
Car thefts in Texas saw a jump in both 2019 and 2020 compared to 2018 when the rate was just 243.2. The 2020 reading was a five-year high.
12. Tennessee
Theft rate: 306.4
After dipping in 2019, the car theft rate rose again in Tennessee in 2020.
Tennessee broke the 300-mark one other time in the past five years: In 2018, the rate was 301.9 per 100,000 vehicles.
11. Utah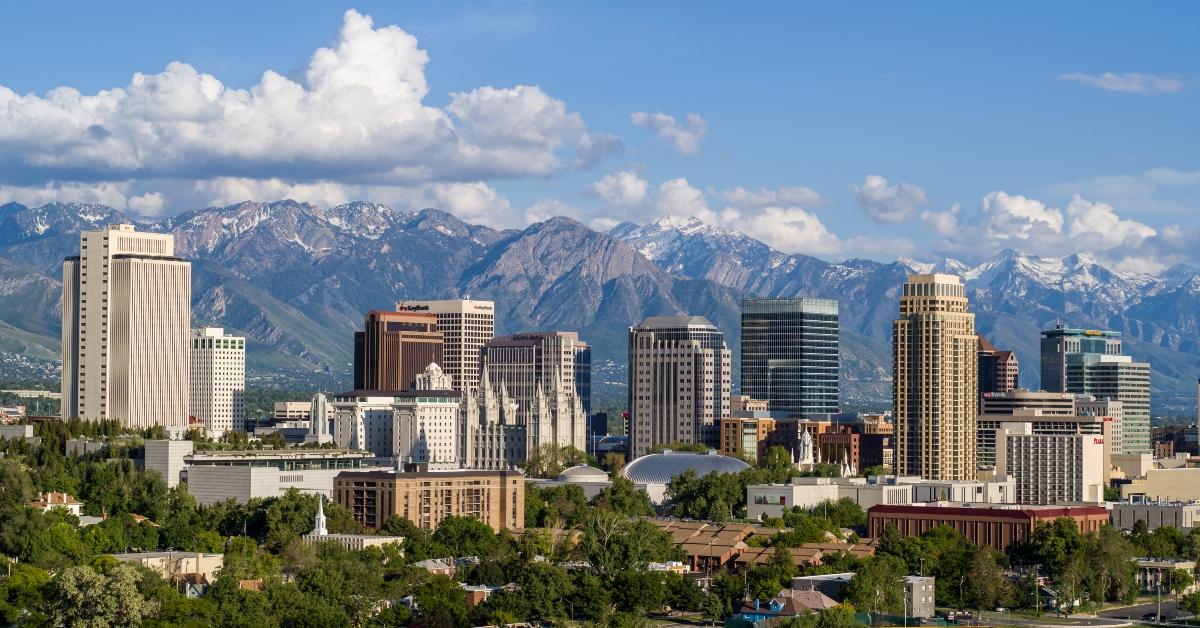 Theft rate: 316.6
In 2019, Utah saw a dramatic decrease in the theft rate, when it dropped to 210.2 after being as high as 307.7 in 2016.
But in 2020, the rate suddenly jumped to a five-year high.
10. Nevada
Theft rate: 336.4
Despite its spot on this list, Nevada continues to see a decline in its car-theft rate.
The state's 2020 rate was a five-year low and a big decline from the recent high of 448.3 in 2016.
9. Washington
Theft rate: 356.1
Washington's theft rate ticked up in 2020, but its current level is still far below its 443 rate in 2016, which was the highest number in recent years.
8. Oklahoma
Theft rate: 378
Oklahoma's car theft rate increased each year from 2016 to 2020.
It reached a peak in 2020 when it was up from 338.1 thefts per 100,000 vehicles in 2019.
7. Hawaii
Theft rate: 379.8
Hawaii's 2020 rate is slightly higher than its thefts per 100,000 vehicles rate of 371.1 in 2019.
6. Oregon
Theft rate: 391
Oregon saw a rise in car thefts, but the rate is still below a recent high of 413.7 set back in 2017.
5. Missouri
Theft rate: 393.2
Missouri's theft rate had been on a steady incline until 2020 when it jumped from the previous year's mark of 343.3.
4. California
Theft rate: 427.6 (tie)
California is tied for third on the list. The state saw a decline in its car theft rate each year from 2016 to 2019, but its 2020 number is closer to its 2016 rate of 450.3 thefts per 100,000 vehicles.
Pro tip: Hoping to cut the high cost of fuel? Pay for your next fill-up with one of the top credit cards for purchasing gas.
3. New Mexico
Theft rate: 427.6 (tie)
New Mexico's rate ticked up only a little bit from the 2019 rate of 427.2.
The state saw declines in its car-theft rate each year from 2016 to 2019 before a small increase in 2020.
2. Washington, D.C.
Theft rate: 476.8
Washington, D.C. saw a five-year high for thefts in 2020, beating its previous top mark of 436.5 in 2016.
1. Colorado
Theft rate: 524.3
Colorado saw a dramatic jump in its car theft rate in 2020. By comparison, in 2019, the state saw 384 thefts per 100,000 vehicles.
Bottom line
If you live in one of the above states, take extra care to keep your car safe from thieves.
As you protect your vehicle, take steps to save money on car insurance, fill up where gas is cheapest, and pay down your auto loan faster if you can.  

You could save up to $500 with some companies
Compare dozens of providers in under 5 minutes
Fast, free and easy way to shop for insurance
Quickly find the perfect rate for you