When many think of tax deductions, donations to charities or medical expenses might come to mind. 
But there are also home renovation projects that let you take deductions to reduce your taxable income and credits to lower the amount you owe so you can keep more money in your wallet.

Here's what you need to know and how to leverage these tax opportunities this year.
What is a home improvement vs. a repair?
If you're adding value to your house through additional bedrooms, bathrooms, energy-efficient lighting, or a new roof, then that is an improvement. It increases your property value and could be tax deductible, particularly if tackled in the same year you sell.
Meanwhile, a repair is something that simply returns a home to its original state. That could mean fixing a toilet or replacing windows without installing new energy-efficient products.
Can you claim an improvement or repair on your taxes?
There are stipulations and requirements surrounding any of the improvements and repairs that you can claim. 
In some cases, you can claim these once, in the year they were made, while in others, they can be spread over several years. This is called depreciation, and you can claim a portion every tax year for a set amount of time.
In other cases, you can claim the improvements or repairs if they were made prior to the sale of a property.
Improvements to a home office
Since many people work from home and have no plans to go back to an office, home office improvements should be top of mind when it comes to tax savings.
Your home office qualifies only if you are self-employed or run your own company, but there's a caveat. The space must be used regularly, and it can only be used as a home office. It can't be a home office that doubles as a workout space or a guest bedroom.
In the case of a home office, improvements, like new paint or lighting, may be deducted over time with depreciation. Repairs — for example, if your office flooded and you need to replace the flooring — may be deducted in that year.
This deduction area is a no-brainer for the many people who've transitioned to contractor work.
Improvements to increase resale value
This is where you can claim that kitchen or bathroom renovation you've been dreaming of as a deduction, as well as more practical projects like HVAC and electric improvements.
If you plan to sell your house and need to make improvements to get it market-ready, those improvements and repairs can be deducted. 
And these don't always have to be done in the year you sell. You can make these improvements over several years and still take advantage of the deduction. This may also be where spreading the deduction over several years comes into play.
This is one of those more nuanced deductions, so consult with a tax professional if you plan on leveraging deductions. That may play into the renovation decisions you make.
Improvements to your landscaping
Part of making improvements to increase resale value includes the exterior of your home too. That means the pool on your wish list could be tax deductible if it improves your resale value.
Fencing, driveways, retaining walls, and other landscaping improvements all count toward this deduction.
However, similar to other resale value deductions, you'll want to check with a tax professional on the best way to leverage this strategy.
Improvements to make a home energy-efficient
One of the newest ways to improve your home while saving on your tax bill is to invest in improvements that make your home more energy-efficient. 
You could get a tax credit for installing more energy-efficient HVAC systems, water heaters, windows, doors, roofing, and more. Plus, in some states, you could get a tax credit for the entire cost of a solar panel system.
Because these credits vary state by state, ask a tax professional to determine your best path forward toward energy efficiency.
Improvements for medical reasons
If you have to widen doorways to accommodate a wheelchair; install a ramp, lower cabinets, a walk-in tub; or make other medically necessary adjustments for anyone in the household, these can be used as itemized tax deductions.
There are specific requirements for how these can be used. While you'll probably make these improvements regardless of a tax strategy, it's helpful to talk to a tax professional first.
Improvements to a rental property
If you make any improvements or repairs to rental properties, they are tax deductible. The rules around these deductions are much more generous than those for a primary residence.
You could replace the front door or install new recessed lighting in the kitchen. Maybe you're installing a new oven or renovating a bathroom. 
These would count as deductions when done to a rental property, though some may be counted over several years, similar to the property value deduction.
This also covers the regular maintenance that you would do between tenants, like painting or landscaping.
Repairs due to natural disaster
Suppose you're in the unfortunate situation of making repairs because of a flood, tornado, hurricane, or other natural disaster. In that case, you should be able to claim those repairs as tax deductions — if it was a federally declared disaster.
Make sure to keep all receipts. However, if your insurance company reimbursed you for the repairs, you can't claim those repairs as a tax deduction.
Tips for leveraging home tax deductions
You don't need prior approval if you plan to use one of these improvements or repairs as a tax deduction or credit. Still, it would be best to talk to an accountant or tax professional to ensure you do everything above board.
The last thing you want is to get to the end of a project and realize you missed a step. Additionally, keep all receipts and documentation.
Bottom line
Tackling projects to help reduce your tax burden is a smart way to grow your bank account when you're doing well financially. 
However, undertaking extra projects just to try to save money on taxes should be seen as a bonus, not a strategy, particularly if you're not flush with extra income this year.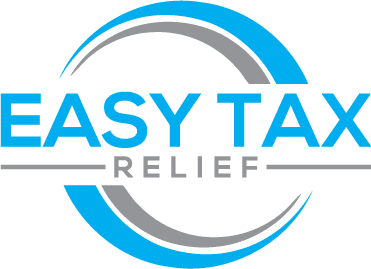 Easy Tax Relief Benefits
Eliminate your tax debt
Potentially reduce the amount you owe
Stop wage garnishments and bank levies
Communicates with the IRS on your behalf