There's nothing more deflating than checking your balance only to find out you've overdrafted your account. It's not only the fact that your money management skills need improvement that cuts deep but also the fee the bank charges you for making the mistake in the first place.
Depending on how quickly you react, overdraft fees can continue to add up until you remedy the situation by funding your account. This can make you feel you're personally being targeted for a simple mistake, but you're not alone. According to a 2018 report released by the Center for Responsible Lending that analyzed Federal Deposit Insurance Corporation (FDIC) data, banks collected more than $11.45 billion in overdraft fees in 2017.
You're reading that right. $11.45 billion.
While this is in part due to abusive overdraft fee practices, understanding exactly what overdraft fees are and how to avoid them can be the difference between keeping your money in your pocket or becoming a statistic. Here's all you need to know about overdraft fees.
What is an overdraft fee?
An overdraft fee is charged when your available bank account balance isn't enough to cover a payment or withdrawal. If the transaction isn't immediately declined because of insufficient funds, your bank may cover the transaction with an overdraft protection service. While you'll be able to make that purchase or withdrawal, your bank will charge a fee for covering the cost for you.
Overdraft fees are typically reserved for checking accounts, though savings accounts can also be overdrawn. According to Chime®, an account that delivers its members a nearly fee-free experience, the average overdraft fee is $35 and you can expect a maximum of four to six overdraft fees per day. You can see how they quickly add up.
How much do overdraft fees cost?
While overdraft fees are usually discussed as being just one fee, there are actually several types of bank overdraft fees, each with their own associated costs.
Overdraft fee
The overdraft fee is the most common fee imposed on even the best checking accounts. This fee is levied on your account each time the bank processes a transaction that exceeds the available funds in your account. As mentioned above, the average overdraft fee is $35, but they can range from $9 to $38 for each transaction.
Each bank sets their own policies when it comes to how much it will charge you as an overdraft fee, as well as the number of overdraft fees your account will be subject to in a day.
Overdraft protection fee
Some of the best banks offer an opt-in overdraft protection program that will cover you should a transaction exceed your available balance. This works by linking your checking account to another account, which will act as a safeguard against overdrafts, transferring money should your checking account come up short.
Banks often charge a monthly service fee to use this feature, and this fee can be steep. Bank of America, for instance, imposes an overdraft protection transfer fee of $12 per transfer.
Extended overdraft fee
On top of a fee for each transaction that your available balance can't cover, many banks will charge an overdrawn balance fee if you leave an account in the red for a certain number of days — usually five to seven days.
Some banks charge this fee once every five to seven days, while others may charge it every day until you add enough funds to put your balance back over zero. Extended overdraft fees can be as much as $36 each time, but will vary from bank to bank. PNC Bank, for instance, charges $7 each day your account remains overdrawn for a period of five or more days.
NSF fee
Similar to an overdraft fee, a non-sufficient funds (NSF) fee might be imposed on your account if your bank rejects a transaction because your account balance isn't enough to cover the transaction.
If you have overdraft protection, the bank might process the transaction, since you have a secondary means for paying for it. If you don't have overdraft protection, however, the bank might reject the transaction and an NSF fee will be charged. This amount can vary depending on the bank.
4 tips to stop overdrafting
Avoid spending more than you have available: This might be the most obvious solution, but it requires that you manage your money properly. That means knowing how much you're bringing in each month versus how much you're spending. Creating a budget is the best way to ensure you aren't slapped with a fee for accidentally overspending.

Consider opting into overdraft protection, but be careful: Overdraft protection can help you avoid costly overdraft fees, but consider how much it costs to use this feature. Additionally, overdraft protection means your linking your checking account to another account, such as a savings account. If you use this feature to cover a transaction, be mindful of the account you're withdrawing from to cover the costs.

Open an account with a fee-free bank: Another way to avoid overdraft fees altogether is to bank with institutions that either don't charge or waive these types of fees. Even if your bank avoids these fees, practicing proper money management is still ideal.

Sign-up for mobile or online alerts: Some banks will offer a feature you can sign-up for that will alert you when your available balance drops below a certain amount. This gives you the opportunity to fund your account appropriately before it's too late.
Bank accounts that do not charge overdraft fees
If you choose to bank with an institution that doesn't impose overdraft fees, it's one less thing you'll have to worry about. Many online and mobile banks have gone in this direction, and, in addition to not charging overdraft fees, many have scrapped most other banking fees as well.
Chime®
The Chime is a financial services app that doesn't make money off of you by charging fees.1 In fact, Chime doesn't charge overdraft, minimum balance, transfer, foreign transaction, or monthly service fees. Chime makes a little bit each time you swipe your Chime debit card, paid by Visa.3
There are no branches, as the bank is fully mobile, but it comes with a debit card and an optional Automatic Savings Account. Did I mention you can also get your paycheck early? Chime members who set up direct deposit are eligible to receive their paychecks up to two days early.2
| | |
| --- | --- |
| Minimum deposit to open account | None |
| Overdraft fee | None |
| ATM access | Yes, up to $500 of ATM withdrawals per day ($2.50 fee per transaction). Transactions at MoneyPass ATMs are free. |
| Transactions per month | No limit on number of transactions ($2,500 maximum that can be spent on the card per day) |
| FDIC insured | Yes |
SoFi Checking and Savings
When you open a SoFi Checking and Savings account, you're getting a cash management account that combines the features of a checking and savings account — the high APY of an online savings account without the transaction limitations savings accounts are typically subject to.
There are no account fees, service charges, maintenance fees, or overdraft fees. If you're charged an ATM fee by another institution, SoFi reimburses the amount of the fee.
| | |
| --- | --- |
| Minimum deposit to open account | None |
| Overdraft fee | None |
| ATM access | Yes, plus unlimited reimbursement for ATM fees |
| Transactions per month | Unlimited number of transactions ($250 per day limit in peer-to-peer transfers, 12 point-of-sale transactions per day, and $610 in ATM withdrawals daily) |
| FDIC insured | Yes |
Citizen Access Online Savings Account
Citizens Access is an online-only bank that provides an online savings account with a high APY and low fees. Deposits can easily be made using your smartphone, but there's no option for depositing cash, so you're limited to transferring funds from an outside account or depositing a check.
The minimum balance requirements are higher than many other online banks, but the bank's no-fee structure might be worth it to you.
| | |
| --- | --- |
| Minimum deposit to open account | $5,000 |
| Overdraft fee | None |
| ATM access | None |
| Transactions per month | Up to six transactions per month |
| FDIC insured | Yes |
Common questions about overdraft fees
Can you get overdraft fees waived?
This depends on the bank; however, even if your bank charges an overdraft fee, if you don't have a history of overdrawing your account, it can't hurt to pick up the phone and speak to a representative. They may be willing to waive the fee for you.
Are overdraft fees charged daily?
Policies vary, but overdraft fees are generally charged based on the number of transactions that take place. If you have insufficient funds in your account to cover one expense, you'll likely be subject to an overdraft fee. And if you make additional purchases while your account is below zero, you might incur additional fees. Extended overdraft fees can be levied daily until your account balance returns to above zero.
How long do you have to pay back an overdraft?
If you notice your account is overdrawn the same day the transaction takes place, you'll likely be able to deposit additional funds to cover the amount that day without incurring any fees. Again, policies vary by bank, but the bank will usually levy the fee if the business day closes with your account in the negative.
Bottom line
Overdraft fees suck. While you're responsible for ensuring that you're properly managing your money, mistakes do happen. If this is the case and your bank is unwilling to work with you, it might be time to look for a new bank.
Keep track of your finances, check your accounts often, and consider banking with institutions that have their customers' best interests in mind.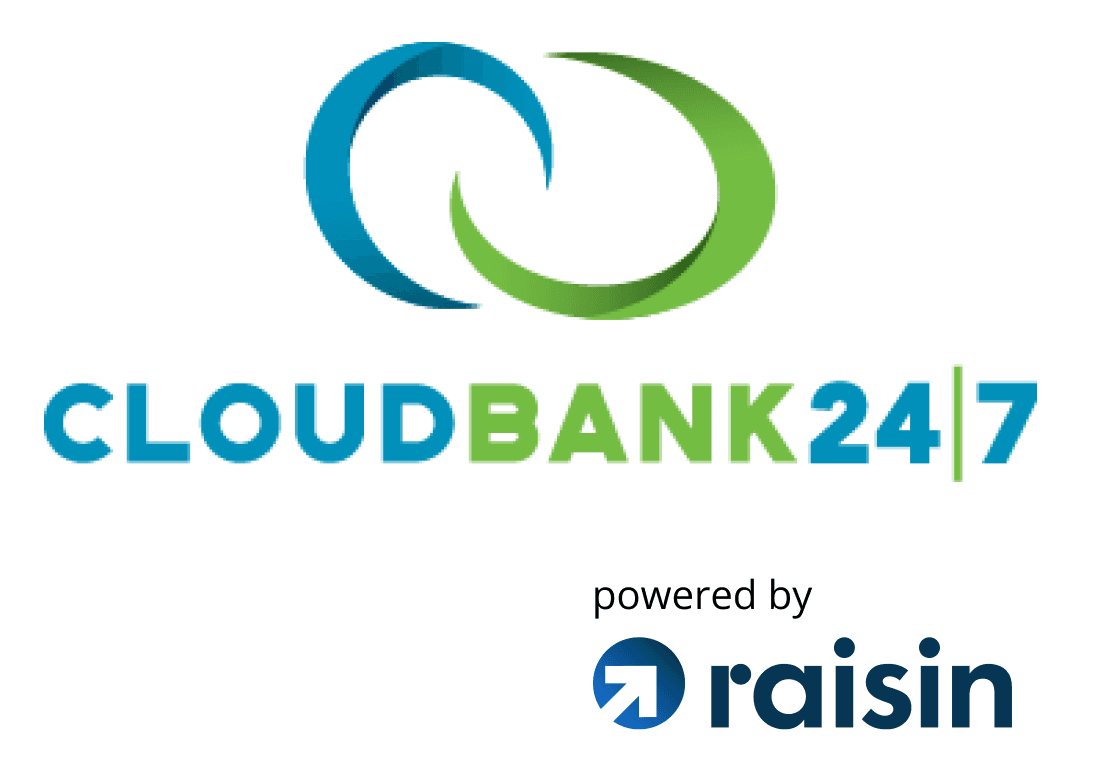 CloudBank 24/7 High Yield Savings Account Benefits
Incredible 5.26% APY4 to boost your savings
Interest is compounded daily and posted to your account monthly
Enjoy 24/7 online access to your account and funds
FDIC insured through Third Coast Bank SSB, no fees, $1 minimum deposit