Meta, formerly known as Facebook, is one of the most high-profile tech companies in the world, alongside Google, Amazon, Netflix, and Apple. With 3.6 billion monthly active users, Meta's popularity makes it an attractive option for advertisers to reach potential customers and investors to profit from the resulting ad revenue.
If you're interested in learning how to buy Meta stock, here's a look at the company's background, plus some options for investing in Meta.
An overview of Facebook (now Meta)
While he was a sophomore at Harvard in 2004, Mark Zuckerberg started Facebook with the help of some other students. Initially, the site was known as The Facebook, and its origin story was turned into the movie The Social Network, starring Jesse Eisenberg and Justin Timberlake.
At first, Facebook was designed as a networking site for students at Harvard. But word quickly spread to other campuses, and students from other schools were allowed to join starting in March 2004. A year later, high school students were also permitted to join. Beginning in 2006, anyone over the age of 13 could join Facebook.
As the company grew, it left the Boston area and moved its headquarters to Palo Alto, California. In 2007, Facebook sold a 1.6% stake to Microsoft for $240 million and began partnering on advertising. By 2009, Facebook overtook MySpace to become the leading social network in the U.S. In February 2012, Facebook filed for its IPO so that investors could buy its stock. The company is now headquartered in Menlo Park, California, and it's acquired Instagram, WhatsApp, Oculus VR, and other well-known technology brands to expand its consumer reach.
In October 2021, Zuckerberg introduced the tech company's plan to rebrand as Meta, which plans to bring together all of the company's apps and technologies under one new brand. Zuckerberg says that Meta's main focus is the metaverse, which he calls "the next frontier" of the internet. If you're interested in investing in the metaverse, our guide is a great place to start.
What you need to know about Meta stock
Facebook, Inc. was originally listed on the NASDAQ exchange with the ticker symbol "FB." Now that Facebook has rebranded to Meta Platforms, Inc., its NASDAQ symbol is listed as "META." When Facebook went public on May 18, 2012, its initial stock price was $38. And while many of its core users were thrilled with the IPO, investor sentiment was not as sure of the company's future. FB's stock quickly fell and bottomed on September 4, 2012, at $17.73 a share. 
Since then, Meta has outperformed the market considerably. If you invested in the company's IPO, your investment would have an average annual return of over 17%. At the close of the market yesterday, Aug. 1, 2022, a share of Meta stock was worth $159.93 per share, and the company's market capitalization is over $434 billion. 
While this answers the question "how much is Meta stock?" today, the value of stocks fluctuates every day. These fluctuations happen based on company news and earnings reports, performance expectations versus reality, acquisitions, government regulations, the general economy, and more. So it's entirely possible that Meta stock could gain or lose value based on these and other factors.
How to buy Meta stock
If you're wondering how to invest money and buy Meta stock, there are two primary options to own shares directly. You can choose to buy shares through a traditional brokerage account or purchase fractional shares through many of the new stock trading platforms offering fractional share investing.
1. Open a traditional brokerage account
The traditional way of investing in companies like Meta is through a brokerage account. Traditional brokerage accounts allow you to buy and sell publicly traded stocks, bonds, mutual funds, ETFs, U.S. Treasuries, and other commonly-held securities. The best brokerage accounts are available from many well-known financial services companies, such as Charles Schwab, Fidelity, and Vanguard.
Traditional brokerages make it easy to invest in stocks such as Meta and offer other helpful features for new and experienced investors alike. Yet, account holders typically have to purchase whole shares of stock because most of these companies don't offer fractional share investing. With the share price of Meta in the hundreds, this could make it difficult for the average investor to purchase even a small number of shares.
Many brokerage firms charge a commission on every transaction, making it more expensive to invest in individual stocks. When thinking about how to choose a brokerage, look for established firms like Charles Schwab, Vanguard, and Fidelity that offer commission-free trading for certain assets, such as Meta and other U.S. stocks.
2. Buy fractional shares
Fractional share investing allows investors to buy portions of a share based on the amount they have to invest rather than buying whole shares. This option could be good for beginner investors who do not have large amounts of money to invest in Meta stock.
If you wanted to buy Meta stock at $159.94 (closing price on Aug. 1, 2022) but only have $25 to invest, you wouldn't be able to do so if your brokerage required you to buy a whole share. However, fractional share investors could purchase approximately 0.156 shares of Meta stock.
One of the popular online brokerages that allows fractional share investing is Stash1 . A Stash Growth account costs just $3/month and allows you to purchase fractional shares in stocks and ETFs4 with as little as 1 cent with no commission or trading fees.2 There are thousands of stocks and ETFs available on Stash. You can invest in Tesla (TSLA) or many others, including Meta (META), Alphabet (GOOGL), Amazon (AMZN), Apple (AAPL), Netflix (NFLX), and Snap, Inc. (SNAP). You can also invest in several non-tech firms, including Starbucks (SBUX), Costco (COST), Papa John's (PZZA), General Motors (GM), and more.
Beyond fractional share investing, Stash also offers a checking account3 with no hidden fees and a debit card that earns Stock-Back Rewards®.5 The Stash bank account doesn't require a minimum balance or charge overdraft fees. Customers with direct deposit can even get their paychecks up to two days early.
One of the top perks of Stash is that if you use your Stock-Back® Card at participating retailers, Stash gives you pieces of stock in that company. It's a way to earn fractional shares in the company by supporting it with your purchases.
Other popular apps also allow fractional share investing, such as Robinhood, M1 Finance, SoFi Invest, and Fidelity.
Is buying Meta stock the right move for you?
With over 3.6 billion monthly active users, Meta is the largest social media platform on the planet. Many of our readers use it regularly, and our free Facebook community attracts thousands of members daily for discussions on travel rewards, investing, and other personal finance tips.
Because of its dominance in social media and online advertising, you may be considering an investment in Meta. Here are some of the pros and cons of buying Meta stock:
Pros of investing in Meta
Meta stock has a 17.13% annual rate of return over its ten-year track record
Continued dominance in social media and online advertising
Acquisitions have diversified its revenue streams and potential revenue growth
Cons of buying Meta stock
Increased volatility and loss potential as the metaverse is still in development 
Competitors like TikTok are gaining popularity with users
Potential for privacy regulations could impact advertising revenues
Whether or not you should invest in Meta depends on your personal finance goals and investment strategy. Investing in Meta could be a good choice for investors who prefer individual stocks and want to own a company that's the dominant player in its niche. However, it's important to realize that all investments come with risk. If Meta stock loses value or the company goes out of business, you could lose your investment. It's also worth noting that at the outset Meta does not pay dividends.
Before investing in Meta or any other individual stock, it's a good idea to think about your goals, do your research, and consider speaking with an investment advisor to develop a personalized financial plan.
FAQs about Meta stock
Is Meta stock a good investment?
Meta has been a very good investment for shareholders over the years. The company has returned an annual average of over 17% a year since its IPO in May 2012. With the ongoing success of its social media platforms and other brands, many investors believe that it will continue to grow. But as with any investment, growth isn't guaranteed and Meta stock also has the potential to lose value.
What will Meta be worth in 10 years?
It is difficult to determine how much Meta will be worth in 10 years because the internet changes so quickly. Assuming that the company continues to be one of the dominant players in social media and online advertising and using conservative assumptions from analyst expectations, it is possible that Meta could see 200% growth over the next decade. This would amount to an 11% annual return, which is roughly half its annual return of the past nine years, and a target share price of $900.
However, it's also possible that Meta could lose value within 10 years. Its performance will depend on factors like company strategy, stock market conditions, and other factors.
How much would you have now if you invested in Meta in 2012?
If you had invested $10,000 in the FB IPO, you would have bought 263 shares at $38 each. Now, those Meta shares would be worth about $50,119. On a smaller scale, if you invested $1,000, you would have bought 26 shares at $38 each. Today, your stock would be worth around $5,012.
Bottom line
Meta has been a great investment for investors over its lifespan. Although the stock started out flat, it has gained steam and averaged an annual return of over 17% since its IPO in May 2012. With Meta's dominance of social media and online advertising, many investment analysts expect that the company will continue to grow.
That said, past performance of a stock does not guarantee future results, so you should thoroughly research your investment options, think about your goals and risk tolerance, and consider consulting with a licensed advisor to get investment advice before making any decisions. If you're ready to move forward, check out our picks for the best investment apps.
FinanceBuzz is not an investment advisor. This content is for informational purposes only, you should not construe any such information as legal, tax, investment, financial, or other advice.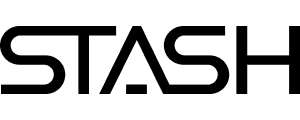 Stash Benefits
Get $20 to make your first investment6
Invest in stocks, bonds, and ETFs
Fractional shares available
Start investing with just $5
FinanceBuzz doesn't invest its money with this provider, but they are our referral partner. We get paid by them only if you click to them from our website and take a qualifying action (for example, opening an account.)