Whether you're a fan of the company's original programming or simply believe Netflix is the best streaming service out there, you may decide you want to buy Netflix stock.
By purchasing shares of Netflix, you could potentially make money if the company grows and its shares become more expensive. But investing in Netflix, or any company, carries risks. So it's important to research your investment options carefully and make the right choices when you're getting started in the stock market.
In this article, we'll share some valuable information about Netflix and two ways you could start buying Netflix stock. And if you're worried that you need a lot of money to buy into Netflix, don't worry — we have an investment strategy that solves that problem for you.
An overview of Netflix
Before you start buying Netflix stock, you should know a bit about the company. Netflix, Inc. is the largest streaming content provider in the world, offering content to more than 193 million paying members spread across 190 different countries around the globe. But the company wasn't always a streaming giant offering innovative original programming.
Netflix actually started way back in 1997 as a service offering online movie rentals. Netflix was founded by Reed Hastings and Marc Randolph with the goal of revolutionizing the way people accessed the movies and shows they watched. By any measure, the company has succeeded at this goal.
Obviously, Netflix has changed its business model multiple times, first transitioning from an online movie rental service to a subscription service that sent DVDs by mail. It's now best known both for its vast library of movies and television shows you can stream, as well as for its original TV series and Academy Award-winning movies.
What you need to know about Netflix stock
Netflix has issued more than 440 million shares of company stock (abbreviated as NFLX on the stock exchange), with just 1.62% of those shares belonging to those who work for the company.
The company first went public in 2002 at an initial price of $15 per share. When a company goes public, which means its shares first become available for anyone to purchase on a stock market, it's called an initial public offering or IPO.
By February 2004, NFLX stocks hit a price of nearly $72 per share when it issued a two-for-one stock split. Companies split stock to make their share price lower so buying shares is more affordable and shares are easier to sell. The two-for-one split in 2004 meant that investors who owned one share valued at around $72 per share before the split ended up with two shares priced at around $36.00 each. In 2015, the company split again, offering a seven-for-one split so an investor who owned one share now owned seven.
Since its IPO, Netflix has enjoyed an explosive growth rate. In fact, the stock recently hit a new record high of more than $575 per share, with financial analysts estimating it could soon reach a price topping $645 per share. That means if you'd invested $100 on May 23, 2002, the date of Netflix's IPO, you'd now have an investment worth $45,505.39 and you would have earned an annual rate of return of 40.08% (as of July 23, 2020). By comparison, the average stock market return is around 10% annually.
How to buy Netflix stock
If you're thinking it's not possible to buy Netflix stock now that you've learned it costs hundreds of dollars per share, don't worry. It actually is possible for just about anybody to buy. Here's how to buy Netflix stock:
1. Open a brokerage account
One way to buy shares of Netflix is to open an account with a stockbroker. Brokerage accounts can be opened online and funded with money from your bank account. They allow you to buy and sell on stock market exchanges such as the New York Stock Exchange and the NASDAQ. If you're considering this option, you'll need to know how to choose a brokerage as there are many different ones out there, including Ally Invest, Merrill Edge, Fidelity, and more.
2. Place your order
Once you've opened a brokerage account, you'll need to go to its order page and specify how many shares of Netflix you want to buy. You'll also need to input Netflix's stock symbol (NFLX) on the order page and choose between a market order or a limit order.
A market order means you're willing to buy shares right now at whatever price they're currently selling.
A limit order means you are only willing to buy shares at a specific price that you choose.
If you place a market order, you're guaranteed to get the shares. If you place a limit order, it will be filled only if someone is willing to sell their shares at the price you specified. You can only buy shares when the stock market is open, which is 9:30 a.m. to 4:00 p.m. on most business days unless it is a market holiday.
3. Sit back and watch what happens
This is the part where you bust out the popcorn just like any time that Netflix is on the schedule. Once your stocks are purchased, then your work is done. Now you relax and let the market do its thing.
How to buy fractional shares of Netflix
Brokerage accounts provide you with the flexibility to buy many different kinds of assets, but some may require a large minimum deposit to open an account and/or charge a commission when you buy and sell stocks. And figuring out how to use a brokerage account and buy stock shares can sometimes be confusing if you're a beginner.
Not to mention that buying multiple shares of Netflix will get expensive quickly. But there is a way to get started investing with Netflix with as little as a dollar.
You can learn how to invest money in Netflix with an investing app like Stash where you can buy fractional shares. With fractional shares, you specify the amount you want to invest rather than the number of shares you want to buy. Your order can be placed even if you don't have enough money to afford a single full share of Netflix. Basically, you can buy just a fraction of a share so it's much more affordable to make your investment. With as little as $1, you could invest in Netflix and also other big companies such as Disney, Apple, Amazon, or Google's parent company, Alphabet.
Beyond giving you access to fractional shares of Netflix, Stash can also allow you to build a portfolio of stocks, bonds, or exchange-traded funds. Depending on the type of Stash account you open, you could take advantage of features such as automatic investing on a set schedule or the ability to earn Stock-Back® rewards and automatically get shares of stock when using your Stash debit card (if you also have a bank account with the company).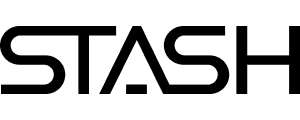 Stash Benefits
Get $20 to make your first investment1
Invest in stocks, bonds, and ETFs
Fractional shares available
Start investing with just $5
FinanceBuzz doesn't invest its money with this provider, but they are our referral partner. We get paid by them only if you click to them from our website and take a qualifying action (for example, opening an account.)
Is buying Netflix stock the right move for you?
Netflix stock has performed well in 2020 as the company saw an increase in subscribers due to the coronavirus pandemic. However, because it's already added so many new subscribers and is trading at a relatively high share price, some question how much room there is for the company to continue growing at its record pace.
Although many analysts list the stock as one you should consider buying, that doesn't necessarily mean it's a buy for you. The question of whether you should buy Netflix stock depends on:
Whether you've done your research into the company and believe it has strong potential for growth: You shouldn't buy stocks just because they're household names. You want to make sure you understand factors such as how expensive the stock price is relative to its earnings (its P/E ratio), whether it has a strong and sustainable competitive advantage in its market, and whether you believe in the company's leadership team. If you aren't interested in doing research into companies, you might be better off skipping individual stocks and instead investing in lower-risk investments such as index funds.
How well Netflix fits in with your current investments: You want to have a diversified portfolio, which means you invest in a mix of different kinds of assets (such as stocks, bonds, and real estate) and your stock holdings aren't concentrated in a particular market (such as owning only tech stocks). If you already have a substantial portion of your portfolio invested in stocks similar to Netflix, you may not want to buy even more shares of a streaming service.
Your investing timeline: You may not want to invest in stocks with money you may need in the next few years because you run the risk of being forced to sell at a loss if there's a market downturn and you need cash flow. You increase your odds of making money in the market if you hold your shares for a long time. So if you're hoping to buy Netflix just to make a quick buck because you believe there will be more subscribers in the short-term, you're taking a bigger risk than if you want to buy shares because you think the company will perform well in the decade(s) to come.
How risk-averse you are: Investing in individual stocks, even ones as well-known as Netflix, can be riskier than buying index funds that are automatically comprised of a diverse portfolio of investments.
If you're interested in picking individual stocks, you've put in the work and feel confident Netflix's share price will rise, and you don't already own lots of shares of stock in similar companies, then buying Netflix could be the right option for you. Always remember that there is an inherent risk in the stock market, though. It is possible to lose more money than you invest in stocks.
Before you dive into buying any stock, you might consider talking with a financial advisor or at least making your own detailed financial plan that includes specific goals for your future and a well-thought-out investment strategy.
FAQs about Netflix stock
How much is it to buy a stock in Netflix?
Netflix shares are trading at $485.64 as of mid-morning July 23, 2020. The share price of Netflix stock changes rapidly, so if you want to buy shares in this streaming service and original content creator, you should check the current price-per-share with your brokerage.
You do not need to have more than $400 to buy Netflix stock, though. Fractional shares allow you to specify how much money you want to invest and allow you to buy partial shares. That means you can invest in Netflix even if you have just a few dollars to put into the stock market.
Is Netflix stock a good buy right now?
Many analysts currently recommend buying shares of Netflix, but that doesn't necessarily mean it is a good buy for you. Whether you should purchase shares of this streaming service depends on your personal risk tolerance, the other holdings in your investment portfolio, and whether you've done research into the company and determined you believe the share price will continue to rise.
What are the best entertainment stocks?
Determining the best entertainment stocks is a subjective assessment. There are many different types of entertainment stocks, including streaming services, movie theaters, amusement parks, entertainment centers, and more. To find the best entertainment stocks, you'll want to research different companies you're considering purchasing to determine the potential for the share price to rise.
You can also buy exchange-traded funds that give you broad exposure to the entertainment sector. ETFs pool your money with other investors and buy shares in multiple different kinds of entertainment companies. If you don't want to take the time to select individual stocks, investing in ETFs could be a good and simple course of action.
Bottom line
Remember, investing carries risks so you always want to do your homework before buying Netflix or any other stock. We aren't financial advisors and none of the information contained within this article should be considered investment advice.
But if you've done your own research and made a solid plan for managing your investments, hopefully you now know how buying Netflix stock works, and you can take action if you've decided purchasing some shares is right for you.
FinanceBuzz is not an investment advisor. This content is for informational purposes only, you should not construe any such information as legal, tax, investment, financial, or other advice.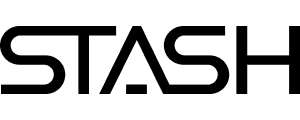 Stash Benefits
Get $20 to make your first investment1
Invest in stocks, bonds, and ETFs
Fractional shares available
Start investing with just $5
FinanceBuzz doesn't invest its money with this provider, but they are our referral partner. We get paid by them only if you click to them from our website and take a qualifying action (for example, opening an account.)