During times of stock market turmoil and economic upheaval, there are those who become concerned about investing and want to avoid it. However, during a recession, when the stock market is likely to be lower, there's a chance you could find some good bargains. In fact, your investing dollar is likely to go further during these down times.
If you're interested in trying to turn these tough times into a positive opportunity and want to learn more about investing, here's what you need to know about how to start investing during a recession.
What is a recession?
The economy is said to have entered a recession if there are two quarters in a row when the gross domestic product (GDP) falls rather than rises. Basically, the GDP is a measurement of what's produced by an economy — the value of all the goods and services.
When GDP is higher, the economy is said to be expanding. An expanding economy is often seen as a sign that people can make purchases, and those purchases, in turn, fuel business earnings. When investors feel good about how businesses are doing, they are likely to buy into the stock market, and the more people who buy stock, the higher the price of that stock goes.On the other hand, if the GDP is falling, it's a sign that consumers and businesses are struggling, and that leads to lower stock prices.
The GDP is measured and reported on a quarterly basis, which is every three months. If the GDP is negative for six months, the economy is said to be in recession.
How do recessions impact consumers?
In general, businesses tend to try to save money during periods of recession. One way to do this is to lay off workers. But once workers have lost their jobs and can't pay the bills, then they also can't afford to buy products and services and, as a result, the downward cycle could get worse for a time.
Recessions are usually temporary, though. After a while, the economy starts to naturally pick up again. Demand for goods and services begins to rise, new sectors of work appear, and more people are hired again.
Because recessions are a natural part of the economic cycle, it's important to note there will almost always be another recession somewhere on the horizon, so it's a good idea to prepare for them. One way to prepare is to be ready with an investing plan that you can put into action during a recession.
Why a recession could be a good time to start investing
You can get your stocks on sale
One of the biggest reasons to start investing during a recession, says Stacy Johnson, a CPA, longtime investor, and founder of MoneyTalksNews, is that stocks are essentially on sale.
"During a recession, when the stock market is down, it means everything you buy is cheaper," Johnson says. "You can get more for less, and during the recovery, that can make a big difference."
Kirk Chisholm, principal and investment committee co-chair at Innovative Advisory Group, points out that value investing has been out of favor for 10 years, in favor of buy and hold. Buy and hold is the idea that you just invest in something and stick with it, whereas value investing is about analyzing stocks to see whether you can find something that is considered undervalued for its price.
"Buy and hold works during bull markets, but during recessions or bear markets, it can cause you to lose money," Chisholm says. "Being opportunistic is a better approach."
Chisholm suggests looking for investments that might be undervalued so you can mine that value in the future. He says that sin stocks, such as tobacco and alcohol, as well as tax liens, can do well during a recession.
You can get great deals on real estate
Stocks aren't the only things on sale during a recession. If you have a large amount of capital available, and you can manage it, a recession might be a decent time to get into real estate investing. Interest rates are also often lower during recessions, so you might be able to get a better rate on your mortgage when buying real estate.
You can learn valuable lessons
Chisholm says one of the best reasons to start investing during a recession is all the lessons you can learn.
"Beginners have a great opportunity to learn about investing in a recession because you most likely have a smaller amount of money," he says. "The mistakes will be smaller."
A recession can be a good time to learn by doing. Mistakes you make can be recovered from, and you'll be better prepared for future investing challenges because you've already been through a difficult time for the markets.
"It's easy to believe you're a genius when you start investing during the good times," Johnson says. "Anyone can log gains then. And even if you don't see a lot of gains during a recession, it's a good time to learn about how to invest money during a bear market."
Why a recession could be a bad time to start investing
One of the biggest issues with starting to invest during a recession is that you might have a hard time finding opportunities with long-term staying power.
"With interest rates so low, it's hard to find good opportunities," Chisholm says. "Growth is stagnant."
People new to the stock market might also be especially vulnerable to some of the ups and downs — and might even have a hard time understanding how it all works.
Others may be more vulnerable to scams and get-rich-quick schemes. Unfortunately, points out Johnson, times of trouble carry with them plenty of scammers ready to take advantage. When investing during a recession, you might fall prey to those who don't have your best interests at heart or who might take advantage of your lack of experience.
However, although those are issues, they aren't the biggest risk you might run into when you start investing during a recession.
"The biggest risk is getting frustrated and stopping because it is too hard," Chisholm says. "Investing can be hard work."
Even if you don't see immediate results from your efforts, it can be worth it to start investing during a recession. Later, as the economy and the markets improve, you're more likely to see desirable results.
The best way to start investing during a recession
As a beginner, it's often best to keep things simple, according to both Johnson and Chisholm. Trying to pick stocks can be one of the riskier moves because there's a bigger chance that an individual stock won't make it through the downturn. A more reliable way to begin investing would be something like an index fund or exchange-traded fund (ETF).
A fund is a collection of investments. If you buy one share of an index fund, you're actually buying a small stake in everything in the fund. With an index fund, you're buying based on a well-known index, such as the S&P 500, which measures the performance of 500 different large companies traded on the U.S. stock exchange. An index ETF is somewhat similar. You'll be buying into multiple investments at once; only ETFs themselves trade like stocks on the exchange.
"An index fund or ETF, like one based on the S&P 500, gives you performance that mirrors a large portion of the market," Johnson says. "This gives you instant diversity and positions you for a market recovery when the recession ends."
These investments are simple, Chisholm warns, but they won't likely give you big gains during the recession. Instead, your portfolio might even fall further if the recession is prolonged and the markets continue to fall. However, as the recovery moves forward, you might capture good gains as the performance of the market improves overall.
If you're interested in starting with stocks or ETFs, a service such as Stash can be a good choice. Stash allows you to invest in portions of shares, using the small amount of money that you have. You don't need a lot of money to start investing, and if you have something to spare, even if it's just $10 a week, Stash can potentially help facilitate you building wealth over time.
What about other types of investments?
If you want to try your hand at value investing or choosing individual stocks, it might make sense to focus on dividend stocks, which offer regular payouts from their profits on a monthly, quarterly, semi-annual, or annual basis. In fact, dividend aristocrats are stocks that have increased their dividend each year for the past 25 years — even during recessions.
Other investors like bonds, even though yields might be low, because they offer regular income. Still others invest in money market funds because the investments included are similar to cash, but the yield can be higher.
Be careful about what you choose, though, because some other potential investments can be complicated and difficult for beginners to understand. Things such as options, private equity, and other investments might have a steep learning curve and that could be a disadvantage for someone who is just starting to learn about investing during a recession.
Bottom line
It's never a bad time to start investing. Even if you're preparing for a recession, you can reap the advantages of these down times by getting started with investing.
However, you still need to do your own research and educate yourself about how investing works. Any one of the best investment apps such as Stash can give you a good start, helping you start putting money away and earning compound returns while you learn more about investing. As a beginner, though, it's important to start small and keep things simple.
"Most investors try to overly complicate their investing," Chisholm says. "I have found through my own experience that investing simple is better."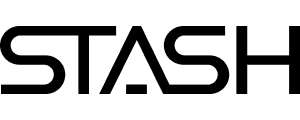 Stash Benefits
Get $20 to make your first investment1
Invest in stocks, bonds, and ETFs
Fractional shares available
Start investing with just $5
FinanceBuzz doesn't invest its money with this provider, but they are our referral partner. We get paid by them only if you click to them from our website and take a qualifying action (for example, opening an account.)