Since the 2009 recession, Americans have made putting money in some kind of savings account a significant priority. The Federal Reserve Bank of St. Louis reports that total savings deposits have steadily increased from $4.46 billion at the end of May 2009 to $9.39 billion at the end of May 2019. That $4.9 billion jump in savings far surpasses the $2.76 billion increase that took place during the previous decade.
An interest-bearing savings account can be a great tool for helping you reach financial goals. Maybe saving for the down payment on a house or a boat is important to you. Or maybe you want to have an emergency fund for unexpected expenses. Whatever the reason you're looking to save, routing funds into a savings account can help ensure that cash is there when you need it and keep you on track for attaining your goals.
For example, let's say you want to go on your first Caribbean cruise, which will cost $5,000. You are considering two options: charging the full amount of the vacation on your credit card now and paying it down over two years, or putting money aside in a savings account for 24 months and booking the trip once you have all the cash you need. Which choice makes the most financial sense?
If you add the $5,000 to a credit card that has no balance and a 21% APR (annual percentage rate or interest charged), you would have to pay $260 per month for 24 months to pay off the cost of the trip. This includes not only the original amount you charged but also an additional $1,149.35 in interest. Your $5,000 cruise would really end up costing $6,149.35.
If you choose to open a savings account with 2.39% APY (annual percentage yield or interest earned) compounded annually with an initial deposit of $100, you would have to add $201.56 to the account monthly to reach your $5,000 goal in two years. Over that time, you would also earn $162.56 in interest, effectively lowering the cost of your trip to $4,837.44.
Using a credit card to pay for your cruise may enable you to enjoy the trip much sooner, but you will end up paying significantly more for it in the end. With a savings account, you put less of your money each month toward your cruise and apply free money you earn in interest to the total as well.
Three simple steps for opening a savings account
Now that you have a good idea of how a savings account can help you not only set aside but grow your cash, here's a look at how easy it is to open an account.
1. Choose which account you want
Not all savings accounts are the same. Take some time to do your research and choose the best savings account based on your savings goals and how you want to access the money you save. We'll discuss some of the things you might want to consider in more detail below. 

2. Get your documentation ready
When you open a savings account, you'll be asked to provide some essential information about yourself, as well as proof of residence and identity. Expect to provide your name, address, Social Security number, driver's license or other government identification, and possibly a utility or credit card bill.
Some online-only banks might check with any of the three credit agencies to verify your identity. Make sure to remove any freezes you may have with these agencies so that the inquiry can be completed.
3. Fund your savings account
In most cases, you'll need to provide some money for an initial deposit when you open a savings account. This can be made with cash, check, money order, or even an electronic transfer from another account.
How much money do you need to open a savings account?
You will need some money to open a savings account, but often, it's not much. Most banks require only a small deposit, usually less than $50. Others may have minimums in the hundreds or thousands.
Make sure to find out how much money you will need prior to attempting to open the account. You will also want to ask if there is a minimum balance that needs to be maintained and if there are any fees that may be charged if your account falls below that amount.
Online vs. brick-and-mortar banks
Both of these types of banks have their pros and cons. You're probably most familiar with brick-and-mortar banks because you likely see them every day in your community. You may even have accounts with them. They offer a lot of convenience and security since you can simply walk into a branch and speak with someone about what you want and need.
These banks also have a lot of overhead expenses, though, which can make having an account with them more expensive for you. Interest rates are also often lower than what you find with online banks. For example, a typical APY for a savings account is 0.45% (as of Sep. 20, 2023), whereas the CIT Bank Savings Builder account offers up to 1.00% (as of Aug. 29, 2023) APY.
Online banks are becoming increasingly popular, as their accounts are easy to manage through a laptop and mobile apps. Many offer automatic transfers from checking to savings accounts, and interest rates can be higher, while fees and minimum balances can be much lower. Some, like Ally, Synchrony, and Barclays, offer savings accounts with a $0 minimum deposit.
That said, getting through to a live person when you have questions can sometimes be difficult. You also may not be able to easily withdraw funds from an ATM, and making deposits can be troublesome if you're not using an electronic transfer.
The convenience of being able to withdraw money from your savings account at a local ATM might be more relevant to you than how much interest is earned. Figure out what's most crucial to you before deciding on a specific account.
So, what is the best savings account to open?
Let your personal needs guide you toward deciding which is the best savings account for you. Consider what is most important to you: convenience, high APY rates, online or mobile access, face-to-face interaction, scheduled deposits from another account, easy access to savings? Take some time to list out what you need your bank to provide and then go shopping for ones that will deliver.
Be sure to find out about any fees or minimums associated with an account, how often APY is compounded, if the rate is fixed or variable, and whether the bank is insured through the FDIC (Federal Deposit Insurance Corporation) or has another way to protect your money. Read and understand the terms and conditions, and when in doubt, ask questions.
How to make the most of your new savings account
Once you are set up with your savings account, you'll want to make sure you're getting the most value you can from it.
1. Go mobile
Add the bank's mobile app to your phone, if they have one, so you can easily keep tabs on your money. Also sign up for any alerts or notifications related to your account.
2. Learn about limits
Next, learn about any limitations there may be regarding the transfer of funds or overall transactions. For example, Federal Reserve Board Regulation D states you can only withdraw or transfer money out of a savings account six times in a month. This rule applies only to specific types of transactions, so understanding which ones are limited is important.
3. Set a goal
Saving is much easier when you set specific goals. Whether it's as little as $20 per paycheck or $5,000 for a Caribbean cruise, give yourself an attainable goal that you can work toward.
4. Start saving
With your goals in mind, make a conscious effort to start saving. Find out if you can have a percentage of your paycheck sent to your savings account automatically or if your bank can withdraw a specific amount from your checking account regularly. Add some more money when you get your tax refund or raise. As time goes on, you'll see your account steadily grow.
To find out how to choose the right institution for you, check out what the best banks are offering.
Disclaimer: All rates and fees are accurate as of May 9, 2023.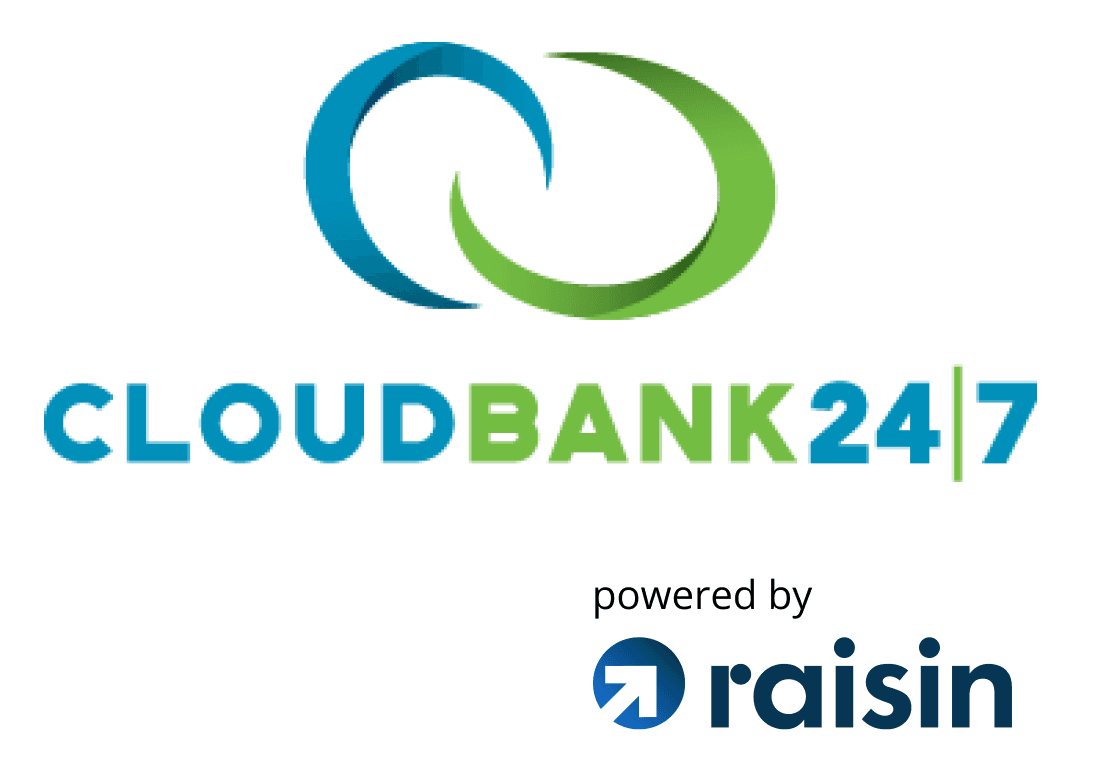 CloudBank 24/7 High Yield Savings Account Benefits
Incredible 5.26% APY1 to boost your savings
Interest is compounded daily and posted to your account monthly
Enjoy 24/7 online access to your account and funds
FDIC insured through Third Coast Bank SSB, no fees, $1 minimum deposit